The Best Tips for Walt Disney World with Toddlers
I will always have special memories of our very first Disney World vacation as a family. My girls were ages 2 and 4, and my son didn't exist yet. We went with my parents, whose idea it had been. (I had thought we would wait a few years before going to Disney, and am glad now that we didn't.)
Even though we only went to two of the four parks, even though we didn't have a single character meal … that trip was wonderful because the girls were excited about everything.
So if you're getting ready for a Disney trip with little ones, you are in for a real treat.
And now I'm going to indulge in some nostalgia while I try to cover everything you need to know about taking toddler and preschool-age kids to Disney World — the questions I had, the things, we did right, and the things I would do differently.
Preparing Kids for Disney World
I've always thought a big part of the fun of going to Disney was the weeks leading up to it. I remember playing "go to Disney World" with the girls pretty much every day. We pretended the couch was the car and we "drove" there, and immediately upon arrival ran up to hug Winnie the Pooh (ah, if only it were that easy.)
Then they would "ride" various rides, including going down the slide on our backyard swing set, pretending it was Splash Mountain.
We also enjoyed snuggling up in bed together in the evenings and reading a section from this book, which gave us a general idea of what was where and got all of us excited for the trip.
Other ways of building excitement (for yourself as well as the kids) include making or buying a Disney countdown calendar, watching your favorite Disney movies, or playing Disney games together as a family.
World of Disney Eye Found It Board Game

Candy Land Disney Princess Edition Game Board Game

World of Disney Eye Found It Card Game

Disney Apples To Apples – The Game Of Goofy Comparisons

Disney Classic Characters Matching Game

Wonder Forge Disney Princess Surprise Slides Game

The Best Disney Parks for Toddlers
This is one of the most common questions people tend to ask, especially if they're only able to go to the parks for a couple days.
Unfortunately, we totally messed this one up on our first trip. My NASA-loving husband was dying to ride Mission:Space at Epcot, and since we didn't spring for the Park Hopper tickets, we were stuck there for the rest of the day. And in my opinion, Epcot isn't the best park for an entire day with a 2 and 4 year old. Too few kid-friendly rides and too much walking.
Note:
Personally, I still
wouldn't
recommend getting the
Park Hopper tickets
when your kids are that little, especially if you're concerned about
saving money
. Just make better decisions than we did about which parks to go to!
First Choice for Best Park: Magic Kingdom
In my opinion — and most people would probably agree — the Magic Kingdom is by far the best park for a toddler. They have a ton of rides perfectly suited for little kids, plus the Disney Festival of Fantasy Parade, which features characters from Tangled, Frozen, and Brave, among others. There are also a bunch of opportunities for character meet and greets, from Chip and Dale (my favorites!) to Belle and Gaston to Tinkberbell and Mickey Mouse.
In fact, I would argue that if you're having only 2 days at the parks, it might be best to make an itinerary where you go to the Magic Kingdom twice rather than go to 2 different parks. Just something to think about.
Here are some of the best Magic Kingdom attractions for toddlers:
Fantasyland:
Seven Dwarfs Mine Train
This is a great ride with a somewhat interactive queue. There is a 3 foot, 2 inch height requirement, so some toddlers won't be tall enough. Others will be, but the ride will be too intense for them. (It is a roller coaster, even though it's a tame one.)
If you do ride the Seven Dwarfs Mine Train, you definitely want to get a Fastpass for this one OR hit it the second the park opens.
Peter Pan's Flight
This was officially Rachael's favorite ride after our first trip, when she was 4 years old. To this day, J.M. Barrie's Peter Pan is one of her favorite books.
The lines for this one are almost ridiculously long (although I think the queue is a really good one), so definitely get a Fastpass for it.
It's a Small World
People love to hate on this ride, but your toddler will almost certainly love it. It features over 300 audio-animatronic children in traditional costumes from cultures around the world singing the theme song (which, according to
Wiki, is the most publicly performed song of all time.
POV Ride — It's a Small World in the Magic Kingdom

Under the Sea — Journey of the Little Mermaid
This ride is easy to forget, especially since it's in the very back of the Fantasyland, past Enchanted Tales with Belle (which is another good choice for toddlers). But it's a great little ride, with short wait times and an interesting queue. Rob made sure we rode it on our last trip, proving that it's not just for toddlers or females.
Prince Charming Regal Carrousel
This is another underrated ride, I think. Sure, a carrousel may not be unique in itself, but this is one of the most beautiful and intricate ones you'll ever ride. It's particular gorgeous at night when the lights are turned on.
The Many Adventures of Winnie the Pooh
I love anything involving Winnie the Pooh, and this ride is no exception. Just a heads up: when Rebecca was 2 years old, the heffalump section frightened her a little.
Walt Disney World Railroad
This ride is great if a) You have a kid who loves trains; and/or b) The idea of traveling through the park without being on your feet appeals to you.
We usually get on the train at the Main Street station right at the entrance of the park and then get off at either Frontierland or Fantasyland. You can also choose to take a 20-minute scenic tour around the entire park.
Mad Tea Party
You have to be careful with this one. Some people (like my daughters) love it, while others (like my husband) would get sick as a dog from riding it.
It's ridiculous that this ride offers a Fastpass, because there is hardly any wait at all. On our last visit, we literally walked up to the ride and got on immediately.
If you're an Alice in Wonderland fan, like me, there are scheduled times when you can meet Alice and the Mad Hatter near this ride.
Dumbo the Flying Elephant
Boy, did we get gypped. Back when my girls were little, this ride only had one carousel, and the line had no shade and nothing to do, so you had to endure the heat while desperately trying to keep your kids entertained during the long wait.
Now, instead of having to wait in line, you get a pager and your kids can play in the Storybook Circus indoor play area until it's your turn. I wouldn't be surprised if a lot of kids like the play area better than the ride itself.
Inside the Dumbo Storybook Circus Queue at Magic Kingdom

Adventureland
Jungle Cruise
This is a simulation of a riverboat cruise traveling down the major rivers of Asia, Africa and South America and passing audio-animatronic jungle animals. The tour is led by a Cast Member who gives a semi-improv narrative full of corny jokes. There's a decent chance they'll led your kid come up the front and steer for a couple minutes.
Pirates of the Caribbean
According to Wiki, this was originally envisioned as a walk-through wax museum attraction, but was changed to a boat ride concept after the success of It's a Small World at the 1964 New York World's Fair.
It sounds like it could be a scary ride, but it really isn't. I think most toddlers would do just fine. (I would not, however, recommend The Haunted Mansion for real little ones.)
The Magic Carpets of Aladdin
My daughter Rebecca commented on our last trip that this was one of the most underrated rides in the park. I like it because I always get a Dole Whip at Aloha Isle when I'm finished.
Tomorrowland
Tomorrowland Transit Authority PeopleMover
I still call this the "WEDWay People Mover," partly because I'm old enough to remember it by that name and partly because it's a lot easier to say.
Some may call this a boring ride, but even if it is, who cares? You get to sit in an air conditioned area for 10 full minutes.
Tomorrowland Speedway
My son Benjamin, who was all about cars when he was little, loved this one on his first trip to Disney when he was 3 years old. If your child is too short to drive, he can still steer the car while you sit next to him and work the foot pedal. The cars travel at 7 mph and travel on a guard rail, so no skill is required.
Buzz Lightyear's Space Ranger Spin
This is a combination of a dark ride and a shooting gallery. Sure, it isn't as impressive as Toy Story Midway Mania in Hollywood Studios, but your 2 or 3 year old isn going to love it.
Second Choice for Best Park — Animal Kingdom
Our family is pretty biased toward Animal Kingdom in general. The
Tusker House character breakfast
is amazing, and we love having lunch at
Flame Tree BBQ
. We also love how Animal Kingdom has more shade and a more relaxed pace than the other parks.
Another nice thing about Animal Kingdom is that you can get to meet some of the more obscure Disney characters, like Baloo and King Louie, Simba and Timon, and Russell and Dug.
Here are some attractions in Animal Kingdom that are good for toddlers:
Kilimanjaro Safaris
This ride simulates an open-sided safari ride through the savanna of East Africa. Unlike the Jungle Cruise in Magic Kingdom, the animals are real, not audio-animatronic. You'll see zebras, wildebeests, giraffes, rhinos, and lions just roaming about, which is pretty fascinating, and never exactly the same "ride" twice. If your kid loves animals, this one is a no-brainer.
Kiliminjaro Safaris Full Ride at Disney's Animal Kingdom

Gorilla Falls Exploration Trail
Located near Kilimanjaro Safaris, this is also more "real life" than your typical Disney attraction. It's simply walking along a pretty winding trail where you might see zebras, meerkats, hippos, and African birds. At the end of the trail is a gorilla exhibit.
Wilderness Explorers
This is a scavenger hunt where players earn "badges" (stickers) from Cast Members for completing certain activities throughout the park. (This Disney tie-in is that it's based on Russell's troop from the movie Up.) It's intended more for ages 8-13, but Cast Members are apparently trained to modify the activities for different ages.
To play, you register near the bridge from The Oasis to Discovery Island, where you'll be given an instruction book and a map showing where the different badge activities are.
Rafiki's Planet Watch
Touring Plans says, "Rafiki's Planet Watch isn't really a "land" and not really an attraction either. Our best guess is that Disney is using the name as an umbrella for Conservation Station, the petting zoo, and the environmental exhibits accessible from Harambe via the Wildlife Express Train from Africa.
We only visited Rafiki's Planet Watch once, when Benjamin was 3. He loved the train ride, and all of enjoyed being somewhere that was a little educational and (at the time) not crowded.
Dinoland USA
I really hate Dinoland USA (except for the ride Dinosaur, which I love). It's garish, hot, and looks like a state fair as opposed to a Disney park. Plus the rides aren't much to get excited about. Triceratops Spin is bland and unoriginal, and Primeval Whirl has a height requirement of 4 feet (plus an unofficial requirement that you have a good chiropractor waiting for you when you get back home).
Still, your kids will probably like Triceratops Spin and playing in The Boneyard, so I need to mention it here.
Na'Vi River Journey
Toddlers can certainly ride this attraction in World of Pandora, but I wouldn't recommend knocking yourself out to do it. My family found it pretty, but underwhelming. We were there in late September, one of the lowest-crowd times, and the wait time without a Fastpass (which we had) was 120 minutes. Definitely not worth it.
Festival of the Lion King and Finding Nemo: The Musical
Would you believe we have never seen either of these? We're just always too busy doing other things (like riding Expedition Everest 3 times), and no one in my family gets too excited about the shows at Disney. They want rides.
I've heard good things about both. If I ever made the time to see one, I would choose Finding Nemo:The Musical. But that's just me.
How to Prevent Kids from Getting Lost at Disney
Disney cast members recommend that you take a photo of each child before arriving at the park that morning so that it will be much easier to look for them if they do happen to get lost.
Something like these waterproof travel ID bracelets are a good idea, or writing information on the inside of your child's Magic Band with a Sharpie marker.
When you arrive at the park in the morning, point out to your kids that the cast members all wear white name tags, and drive home the fact that if anyone in the family gets lost or separated, they should immediately find the nearest cast member and ask for help. Tell your kids that they might have to go to the nearest ride, restaurant, or store to find a cast member; that way they aren't aimlessly walking through the crowds and grow more panicked the longer they go without finding one.
A fun way to make it easier for the family to stay together and keep from getting lost is to wear matching family vacation shirts.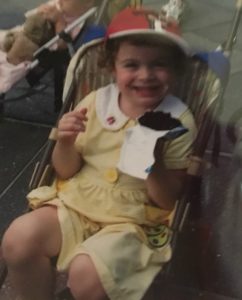 Your Toddler Needs a Stroller!
Some people have strong differing opinions about this (and, interestingly, I heard that there are
WAY
less strollers at Tokyo Disney), but I would recommend a stroller for each child five and under.
Fine, call me an indulgent parent with lazy kids. But Magic Kingdom is 105 acres (Epcot is 300!) and I do not want to find out what will happen when I tell an exhausted four year old who is past ready to go back to the hotel that we have to trek through the blazing Florida heat for another fifteen minutes first.
Other than their obvious purpose, strollers are also a convenient way to store the things you need to bring into the parks, like snacks, water bottles, sunscreen, sunglasses, wet wipes, etc.
I personally don't recommend the Disney rental strollers, because they are fairly expensive, bulky, and the hard plastic looks uncomfortable. (Note that we have never actually used the rental strollers; that's just my impression based on what I've seen.)
We just brought cheap umbrella strollers with no frills which worked pretty well. However, if you're getting a new stroller for the trip, I would recommend getting an umbrella stroller with a canopy and a basket, especially if you have one or more kids still in diapers.
An organizer attachment like this one isn't a bad idea, either, for storing all the afore-mentioned snacks, wipes, etc.
Make sure that the stroller folds easily and, as funny as this may sound, practice folding it a few times before the trip. You don't want to struggling with it, along with a cranky toddler and/or spouse, while you're trying to board the monorail or Disney buses at the end of the day.
You'll want to mark your stroller so that after you're done riding Peter Pan's Flight or Dumbo you don't spend ten minutes trying to it again in the stroller parking lot. I go into much more detail in another post about how to make your stroller stand out at Disney.
Disney World Baby Care Centers
I am eternally grateful to my daughter Rebecca, as she was fully toilet training before our first trip to Disney World when she was two and a half.
Other parents, however, may not be so lucky, or maybe be traveling with children even younger. Fortunately for them, there is a Baby Care Center located inside each of Disney's four parks.
Baby Care Center Locations
Magic Kingdom — At the end of Main Street between Casey's Corner and the Crystal Palace.
Epcot — The long brown Odyssey building heading to the Mexico Pavilion.
Animal Kingdom — Next to Pizzafari in Discovery Island.
Hollywood Studios — Immediately inside the front entrance, in the same building as Guest Relations
The Baby Care Centers have not only padded changing tables, but also a private nursing rooms complete with rocking chairs.
The kitchenette has a microwave, bottle warmer, sterilizer, and purified water, as well as a feeding area with high chairs.
There is also a kids' play area so that your older kids have something fun to do while you change a diaper or nurse the baby. It has a TV, books and toys. One really cool thing is that the bathrooms are equipped with snap-on toddler potty seats,
There is also a small convenience-type store set up that sells diapers and wipes, baby food and formula, toddler snacks and juice, and even things like sunscreen, feminine products, cough drops, and hand sanitizer.
Walt Disney World — Baby Care Centers
Using Rider Swap at Disney World
Rider Swap (also known as "Rider Switch," or, my personal favorite, "Baby Swap") is for rides that you and your spouse want to ride, but that your child can't — either because they don't meet the height requirements and/or because they're too scared.
The best way to explain it is with an example.
In this case, an example where there happens to also be an older child in the family, although obviously it works the same way whether you have an older child or not.
Example: You, your spouse, and your 9 nine year old all want to ride Space Mountain, but your 3 year old is with you and obviously can't ride it. What do you do?
Go to Space Mountain and ask the cast member at the entrance of the line for a Rider Switch Pass. (Ideally you would have a Fast Pass, just to make life easier for everybody, but the FastPass is not required to us Baby Swap.)
Your spouse and your 9 year old go on Space Mountain while you and your 3 year old go split a pretzel at The Lunching Pad.
Then, when your spouse and 9 year old get back from the ride, you get to enter the FastPass line and ride Space Mountain along with your 9 year old.
Do you notice who really wins out here? The 9 year old! Just another example of how life is good to the first-born.
It's a smart idea to do "practice runs" of the Rider Swap process when you're at home so your toddler understands how it works and doesn't get confused or scared, thinking they'll be left behind. Little kids love acting out stuff like that anyway. If your kids are like my girls, they'll want to practice it many more times than you actually care to.
Along those lines, before you go on your trip, measure your kids' height, and let them know what they can or cannot ride so there's no disappointment at the last minute when they discover they're not allowed on something they were looking forward to.
What to Pack for Disney World with Toddlers
For a more comprehensive list of what to bring into the parks with you, check out my post on
The Best Disney Park Bags and What to Put in Them
.
Right now I'm just going to focus on some items that are unique to having toddlers with you.
1. Toddler Leash
Years ago, before I even had children, a co-worker of mine who was a grandmother said, "I used to think people who used toddler leashes were horrible parents … until I had my third child."
Hey, if you think your child is gonna be safer with a "leash" (or perhaps we should just call it a "safety wrist link," then you go for it. If you haven't already gotten used to people making horribel judgements of your parenting style, now is as good a time as any to get started.
I like how this one attaches at the wrist, instead of having a cumbersome harness. It got very good reviews on Amazon.

Safety Wrist Link for Toddlers, Babies & Kids

2. Bibs
Kids get messy pretty much any time they eat, and the last thing you want to do is have to worry about changing clothes every time they eat a Mickey ice cream bar.
This particular bib is very clever for several reasons. One, it has a built-in pocket to catch food. Two, you can clean it just by rinsing it off, as opposed to having to throw it in with the laundry. Three, the beaded neckline makes it difficult for a kid to yank the bib off and throw it across the table.
3. Rash Guards (aka swim shirts)
These are so much more effective that trying to get sunscreen on every spot on the neck, shoulders, and back, invariably missing a spot, and then having it wash off in the pool anyway.
Rash Guard Set Little Mermaid
Star Wars: The Force Awakens Rash Guard for Boys
Girls' Minnie Mouse Rash Guard Swim Suit
Lightning McQueen Rash Guard
4. Swimmies
There are life jackets at the pools, but you might want to bring a pair of something like this as well:
5. Sunhats
This is really important, and just the kind of thing I tended to forget when my kids were little. Our first Disney trip was with my parents, who promptly bought both girls Mickey Mouse hats almost the second we entered the park because I was too dense to realize they needed something to keep the sun off their faces.
i play. Brim Sun Protection Hat
i play. Brim Sun Protection Hat
Kids 50+ UPF Bucket Sun Hat, Size Adjustable Aqua Dry
i play. Brim Sun Protection Hat
6. Wet Wipes
Bring about a zillion of these. And bring some <strong>hand sanitizer too.
6. Sippy Cups
I probably don't need to tell you this, since you're used to taking them everywhere all the time and are used to seeing them spilling out of kitchen cabinet or finding them under the couch or on the floor of your car constantly. Just thought I'd mention it anyway. This Minnie Mouse cup is cute and got pretty good customer reviews.
Buy your souvenirs before you leave home.
We personally never did this, but I decided to include it here because so many people swear by it and you can save a ton of money doing it this way. It also saves time, as you won't have to wander around shopping for mouse ears when you could be riding Dumbo. However, there is something to be said for enjoying the shopping experience while you're at the parks. It all depends on what your family enjoys.
Stuffed Dumbo

Disney Baby Winnie the Pooh

Fantasia Sorcerer Mickey Mouse Plush Toy

Our girls never wore princess costumes to the park (they never asked to and I always thought they looked hot and uncomfortable), but if your little girls will want to do that, definitely buy them before the trip, preferably right after Halloween.
Princess Belle Costume

Snow Party Dress Queen Costume

Girls Princess Dress up Aurora Costume

Minnie Mouse Tutu Dress and Headband

Little Mermaid Princess Ariel Costume

Snow White Dress for Toddler Girls

Another plus about shopping early is that you have a lot more choices. Of course you're find plenty of mouse ears at the Disney parks, but you won't find any quite like the ones on Etsy.
Arrive at the parks before they open.
Ideally you should allow yourself at least 30 minutes to get through transportation & security and still get there before rope drop, although we've rarely managed to arrive quite that early ourselves. When you're in the Magic Kingdom (which is, of course, by far the best Disney park for toddlers and preschoolers,) make a beeline toward Fantasyland.
Baby Banz Earmuffs and Infant Hearing Protection and Sunglasses
Take naps!
In my opinion, this is absolutely critical and works nicely with #2 above. One of the perks of getting to the parks early is that you can leave around lunchtime, or just after, go back to your hotel room, and take a nap and possible a dip in the pool before heading back out to the parks for a few hours in the late afternoon and evening. This may seem like a time-waster, but it isn't. Trust me, your kids will need a nap and so will you. If you take only piece of advice from this article, take the afternoon nap.
Come up with a "Must Do" List
No matter how hard you try, you perfectly planned schedule that looks great on paper (or screen) is going to get de-railed somehow. Trust me, I know. Things will take longer than you thought, or someone (not necessarily a child) will suddenly become very hungry and have to eat right now, no matter what your meticulously designed itinerary says.
That's why it's smart to have a "Must Do" list before you go. No matter how badly things go out of whack, at least you'll have the satisfaction of knowing you did the things people really, really wanted to do. Whether it's getting your picture taken with Ariel, riding Dumbo, or eating a Mickey ice cream bar, find out what everybody is looking forward to the most and then stay focused on those things even if all else fails.
Have fun!
This may sound obvious, especially if you've never been to Disney World before, but sometimes it's easy to think that you researched and planned this trip for months and it's costing a ton of money so everything had better go perfectly. Allow for some flexible, don't force your kids on attractions they don't want to ride, and let your own inner child come out and play for a while!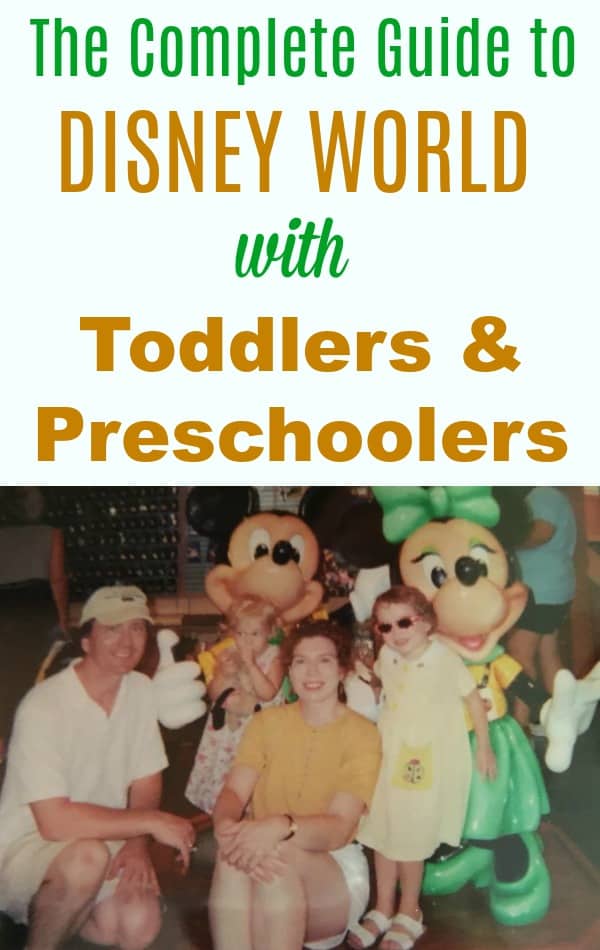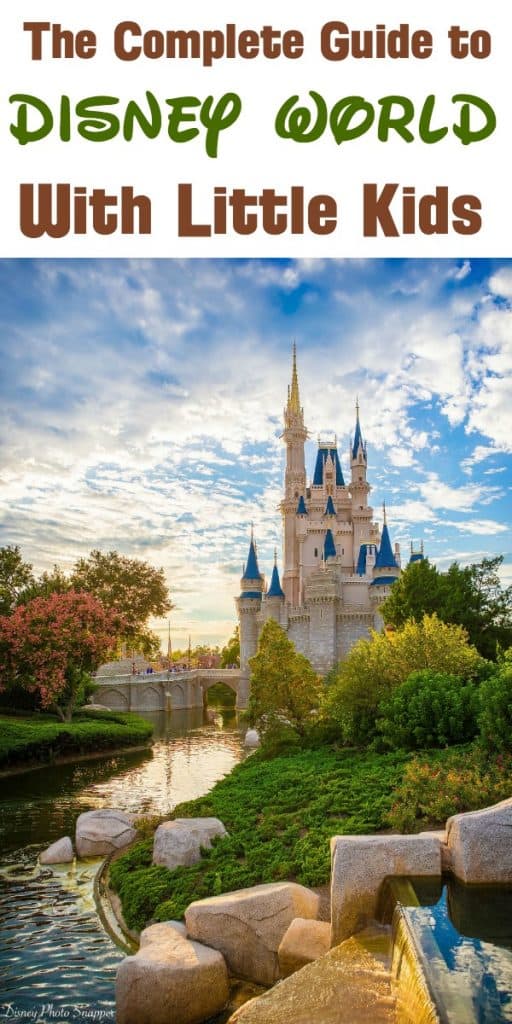 ---
---