Best portable charger for Disney World (and what is a Fuel Rod?)
Gather around, children, and listen to the tale of my family's very first Disney World vacation …
As soon as we entered the Magic Kingdom, we went to a kiosk to get little slips of paper called "Fast Passes."
Once we had these very important slips of paper, we headed to our first ride of the day, where we could see how long the wait would be.
Of course we had no way of knowing what the wait time was when we were still on the other side of the park. That would be ridiculous!
On our very first day, the first ride we got on line for was Dumbo the Flying Elephant.
The wait in line was very hot, and the line moved very slowly.
We joked with each other about how it was too bad that there weren't TWO Dumbo rides next to each other, so the line could move faster.
Also, wouldn't it be great if they could somehow have the line be in the shade?
We were really glad that we had just bought our first cell phones a few months ago. They were really cool phones, where you flipped up the top before you used them.
The phones came in really handy, because we could call each other (my parents also came on the trip) when we split up into two groups and were ready to meet back up again.
Did we use the phones for anything else?
No … I don't think so. What else would you use a phone for?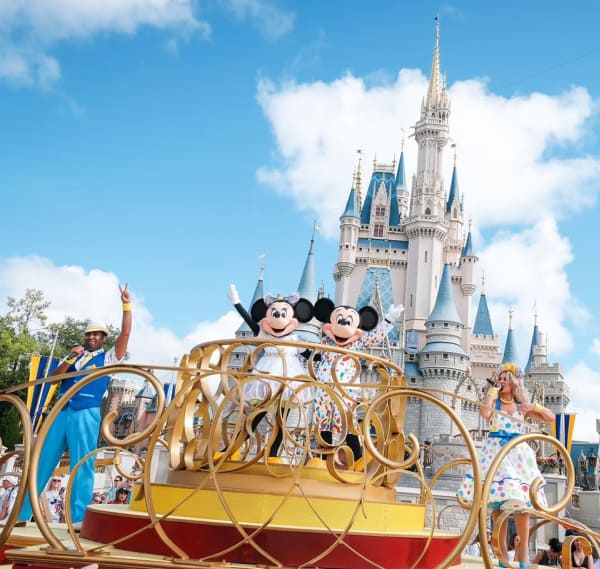 Disney World certainly has changed a lot since our first visit.
I could write an entire series of posts about those changes, but the big one that we're talking about today is that now having a charged cell phone is practically a necessity at the parks.
That means that if your phone dies in the middle of the day, it is a really big bummer.
The most popular way to avoid this big bummer is to buy a portable charger before your trip.
After reading this post, you'll know:
What the pros and cons of the best portable chargers are, so you can pick the one that's best for you and your family
What Fuel Rods are, how to use them at Disney World, and whether they're a better option than bringing a portable charger
Where and how you can charge your phone for free at the Disney Parks
Why Do I Need a Good Portable Charger for Disney?
Well, I doubt that I'll use my phone that much at Disney World, some of you might be thinking. I'm going to be having fun, not standing around texting all the time.
Ha, ha, ha! If you're thinking that, you obviously haven't been to Disney World in a very long time (if ever).
No matter what your relationship to your phone is in your normal life, it is very very likely that your battery will be done for the day before you are.
That's because you'll probably use your phone to:
Mobile order meals at quick service restaurants
Make or change dining reservations
Unlock your resort room door and scan into the parks
Take photos and videos (tip: you can save money by asking the Photo Pass cast members to use your phone to take pictures instead of paying for Photo Pass and Memory Maker)
Use the Play Disney app to help kids your kids entertained while waiting in line
Manage your Disney Genie+ and Lightning Lane bookings (this is a HUGE drain on your phone battery)
Check ride wait times
Not to mention that you'll want a portable charger if you're using a USB Portable Neck Fan to help you stay cool.
Now that I've hopefully convinced you that:
Your phone will probably die
You will be very upset if it does
So now lets's talk about how to prevent that from happening.
First we'll take a close look at several popular portable chargers, and then we'll discuss a couple other options.
Anker PowerCore 5000 Portable Charger
Anker PowerCore 5000 Portable Charger
Note: Anker is generally considered the best in the industry (and is definitely a favorite over at the Disboard forums!) Click here to compare and shop all the different Anker portable chargers.
This phone contains 5,000 mAh of power and it is ultra-compact, with a small, tubular design that's 10 cm tall and 3 cm wide.
It comes with a mesh carrying case with draw string closure.
You'll need a charging cord that has a USB male plug on one end and the proper USB type for your phone on the other end. (The USB-Micro B port on this charger is only for charging the power bank, not your phone.)
Pros:
3 light system on the side tells you how much juice you have left
Sleek design
Fairly lightweight
Compact — can carry in your pocket
Cons:
Not as much power as other chargers
Takes a few hours to re-charge
INIU Portable Charger 10000mAh Power Bank
INIU Portable Charger, Slimmest 10000mAh 5V/3A Power Bank, USB C
This phone is available in several different colors (black, brown, blue, red, or orange) and has 2 USB ports, so you can charge two phones at once. At 0.5 inch, it claims to be the thinnest 10000mAh power bank on the market.
It comes with a USB-A to USB-C cable and a cushiony bag that holds both the charger and cable. The USB-C port is for both input and output, so you might have less cords to worry about.
Several reviewers who had used multiple chargers said that this one has the fastest charge, by far.
Pros:
Comes in a variety of nice colors
Compact size
Cute paw print light that tells you how much charge you have left (see this quick video)
Cons:
Slightly bigger than other possible options
Amazon reviewer Runner Jenn said this was a great portable charger for a day at Disney with teens:
I got this last minute before we left for our 4 day Disney trip. This thing saved the day!!

My teens drained their phones fast standing in line for rides and scrolling on their phones to pass time. All 4 of us took turns charging our phones the entire day in the park and this thing still had a little juice left later in the night when we got back to hotel. So impressive!!!!

It takes several hours to recharge the unit to full battery, so give yourself plenty of time to charge it. But it is not slow to charge your phone at all. It's not compact. It's basically the same size as my iPhone. That was only downfall. But who cares, it charges so good that I didn't care.
Anker PowerCore II 6700, Compact Portable Charger
Anker PowerCore II 6700, Compact Portable Charger
This phone has a 6700 mAh capacity and weighs 5 oz, which is about the same weight as a baseball.
It comes with the charger, micro USB cable ( the USB-C and Lightning cables are sold separately), and a travel pouch.
Pros:
Compact (about the size of the remote for my Fire TV)
Great capacity (charge a Note8, plantronics m180, and still have 1/3 battery left)
Charges devices at 2A (or as fast as they will allow)
Battery can be recharged at 2A, which helps if you're only near an outlet for a brief time
Attractive design and matte finish
Cons:
Not QC3 compatible
Only one color available
Can get very warm when charging
Some reviewers said the charge indicator light was difficult to read
Anker PowerCore 20000mAh Portable Charger
Anker Portable Charger, 325 Power Bank
This is Amazon's Choice in the category of cell phone portable power chargers.
Why? Probably because of its huge 20,000mAh cell capacity. This battery gives you:
More than 5 charges for iPhone XS
Almost 5 full charges for Samsung Galaxy S10
More than 4 charges for iPhone 11
Over 2 and a half charges for iPad mini 5
Plus it has two USB ports, so you can charge two devices at once.
It's available in either black or white
Amazon reviewer Shannon Ellis describes her experience with this charger on her Disney World vacation:
Recently purchased this for a trip to Disney World where I knew I'd be using my phone constantly and would want a charger. This was small enough to easily store in the front pocket of my backpack.

I figured I'd have to recharge this every night but there wasn't a need! My friend and I both shared this charger throughout multiple days and did not have to charge it once. It lasted almost 5 days with frequent use. I was shocked …
Pros:
Trickle mode is nice for charging small devices like air pods.
Charge lasts a very long time
Cons:
Doesn't charge devices very quickly
Larger and bulkier than other chargers listed in this post
USB-C & micro USB port is for charging the pack itself, not to charge devices
Takes a long time to charge
Anker 337 Power Bank
Anker 337 Power Bank (PowerCore 26K)
This is the portable charger for people who don't mess around, and who are willing to pay extra for all that power.
It has 26,800mAh of power and charges most phones over 6 times, and tablets at least twice. It also has 3 USB output ports (see photo), so you can charge three different devices at the same time.
Its dimensions are 3.21 by 7.09 by 0.87 inches, and it weighs 1.1 pound.
Amazon reviewer Ellie T. says they bought this power bank for their Disney trip, but found that it had other great uses as well:
… Other than our [Disney] vacation, we find it useful for other things.

We take a lot of road trips. It charges so much faster than a car outlet. It's so nice for when we are lounging on the couch, want to use our phones & don't want them plugged into the wall. Don't get me started on how awesome it is for camping! I'm sure it would benefit if the electricity went out. It's truly amazing. It's worth the money 100%.

Only Cons I will say:
It's heavy (but who cares!) & it takes forever to charge. By forever, I mean like 18 hours forever, but still so worth it because it can last for like a whole week without needing to charge. Not an issue if you remember to charge …
Pros:
Very powerful
Can charge 3 devices at once
Can go several days without needing to be re-charged
Cons:
Bigger and heavier than most chargers
More expensive
Takes a long time to fully charge
✅ Fuel Rods at Disney World
An alternative to bringing a portable charger is to use a Fuel Rod during your trip.
You can buy a Fuel Rod kit at kiosks which are at various locations at Walt Disney World, Disneyland, and airports. (Keep scrolling to see a list of all the specific locations.)
A Fuel Rod Kit includes:
One fully charged portable phone charger
One 3.5" USB to micro-USB cable (for most Android devices)
One USB C Adapter (needed for some Android devices)
One 3.5" Apple Lightning to USB cable (for iPhone generations 5+)
The kit has a one-time $30 fee, and the charger will last about 4-8 hours.
Once your battery is drained (a red light will come on to let you know, although unfortunately there's no indicator light to warn you in advance), you just swap it for a fresh one at one of the kiosks for no additional charge.
Why use a Fuel Rod when you can just buy a charger?
Good question! The portable chargers listed in this post are cheaper, hold more charge, and you don't have to run around looking for a kiosk in the middle of the day, so … what's the point, exactly?
We've never used Fuel Rods, so I set out to find who used Fuel Rods, who liked them, and why. In my opinion, this is basically what it boils down to:
Fuel Rods are a a good idea if you:
Aren't aware that portable chargers exist (I mean this seriously; it's not a snide comment)
Forgot to pack their portable charger
Underestimated how much of a drain Genie and Lightning Rod, in particular, would be on your phone and mistakenly thought you didn't need to bring a charger
Would rather swap out a fuel rod at a kiosk than about charge a portable charger at their hotel
Have a big family and need several chargers (maybe)
Really, really like the idea of small charger, even if it has means less power
Fuel Rods are probably a bad idea for:
✅ Disney Fuel Rod Locations
If you do decide to get a Fuel Rod, it's a good idea to know in advance where all the kiosks are so you aren't wandering aimlessly around the parks when you need a fresh charger.
Note that you don't have to wait until your charger is dead to swap it out.
So if you pass by one of these places and it's been a few hours since you got your last fuel rod, you might want to go ahead and get a fresh one.
Magic Kingdom:
Curtain Call Collectibles – Main Street, U.S.A.
Pecos Bill Tall Tale Inn and Cafe – Frontierland
Merchant of Venus – Tomorrowland
Cosmic Ray's Starlight Cafe – Tomorrowland
Big Top Souvenirs – Story Book Circus
Sunglass Hut – Adventureland
Epcot:
Gateway Gifts
Disney Traders
International Gateway
Imagination
The Land
Test Track
The Living Seas
Mission Space
Hollywood Studios
Celebrity 5 & 10
Rock Around the Shop
PizzeRizzo
Tower of Terror
Toy Story
Vacation Fun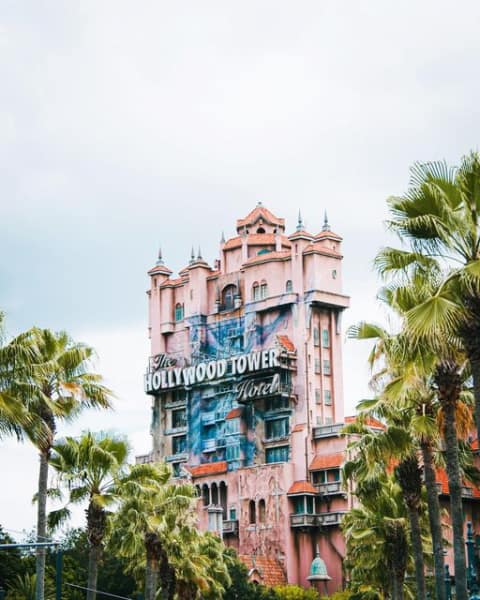 Animal Kingdom
Island Mercantile
The Dino Institute Shop
Conservation Station
Discovery Trading Company
Serka Zong Bazaar
Video — Fuel Rod Locations at Hollywood Studios & Animal Kingdom
Disney's Blizzard Beach Water Park:
Disney's Typhoon Lagoon Water Park
Disney Springs
Welcome Center
Sundries
Disney PhotoPass Studio
ESPN Wide World of Sports Complex
ESPN Clubhouse Shop
ESPN Wide World of Sports Grill
State Farm Fieldhouse
✅ Disney World's Free Phone Charging Stations
Relying on charging stations is not a good vacation planning strategy.
However — and I hope this isn't an upsetting thing to hear — things at Disney World (and life in general) don't always go exactly as planned.
Also, at some point during your stay in the parks you're probably going to want to sit down to eat something, wait for other people in your family to use the bathroom, check the park map, whatever.
And if you happen to be doing this sitting somewhere near an outlet, why not take advantage of it?
Also, here's a nifty little secret: You can drop your phone and plug off at any Guest Relations location in the parks, and the Cast Members will charge it for you.
The downside to this, of course, is:
You have to take the time to go to Guest Relations not just once, but twice
You don't have your phone
However, it's a decent option if other people that you're with have a working phone, and you're near Guest Relations to begin with (or if you're just desperate).
Also, The Disney Details has a list of where you can find charing stations in the park.
(Note: there list was obviously written some time ago. If you see anything here that isn't true anymore, please let me know and I'll update it right away.)
Magic Kingdom Charging Stations
Tomorrowland

The exit of Space Mountain in the arcade area
Cosmic Ray's Starlight Cafe in the hallway next to the restroom
Outside the Tomorrowland restrooms (they also have a low wall to sit on while you're charging)
Tomorrowland Terrace near the trash cans
Carousel of Progress, near the big tree

Fantasyland

Dumbo/Barnstormer tent at the back of Storybook Circus, next to Pete's Silly Sideshow. (Two pluses here: there are benches to sit at while you charge, and the outlets take both normal plugs and USB)
Across from the Tangled themed bathrooms, "hidden" outlets located in fake tree stumps. (There are benches and outlets that take both normal plugs and USB here as well)

Liberty Square

Columbia Harbor House has several outlets next to tables
Epcot Charging Stations
Near the women's restrooms in The Living Seas
Upstairs near the Electric Umbrella in The Land pavillion
Norway — various locations
Morocco — various locations
Near the outdoor seating at La Cantina de San Angel in Mexico
Animal Kingdom Charging Stations
In the dining room of Pizzafari
Hidden in the plants near the benches outside the theater at Finding Nemo
On the outside right wall in Disney Outfitters
Hollywood Studios Charging Stations
Outdoor table at ABC Commissary
Star Wars Launch Bay
PizzeRizzo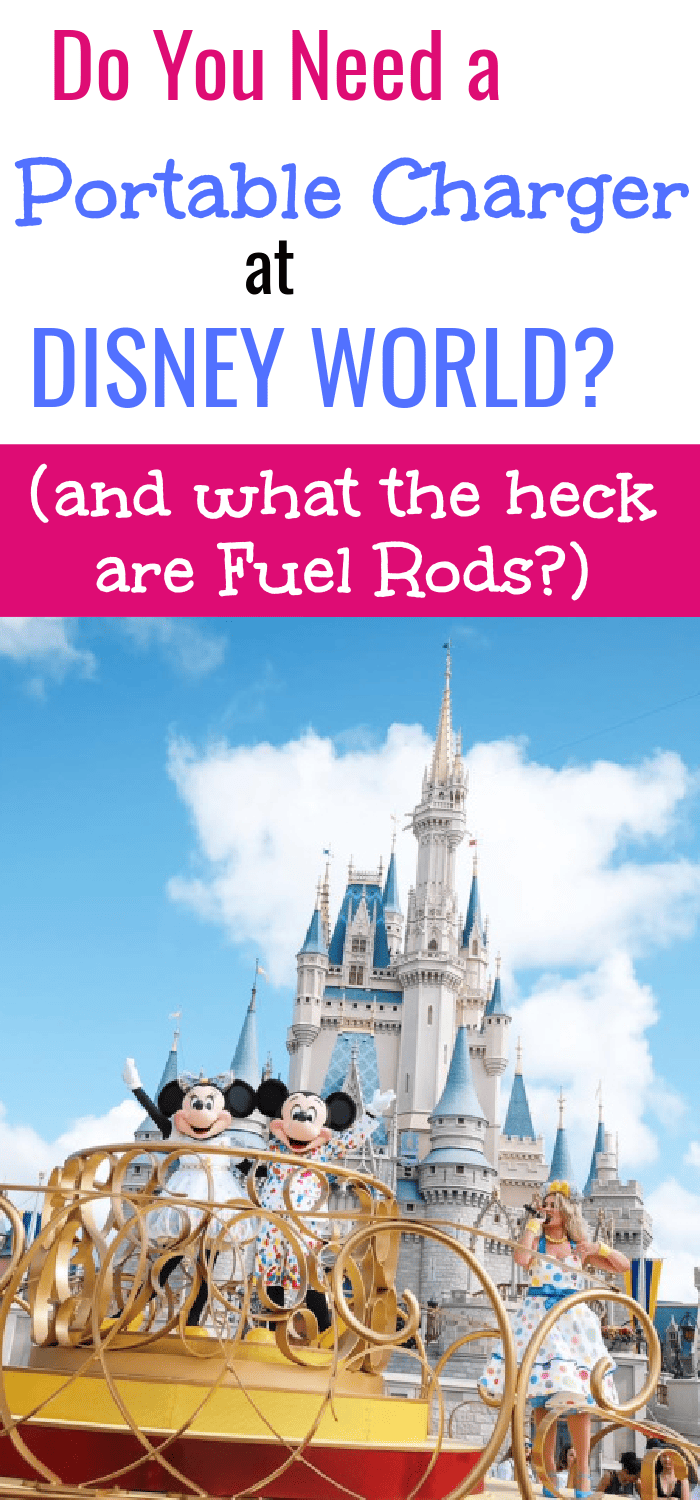 ---
---