Disney World Dining Tips and Tricks (plus how to save money on food!)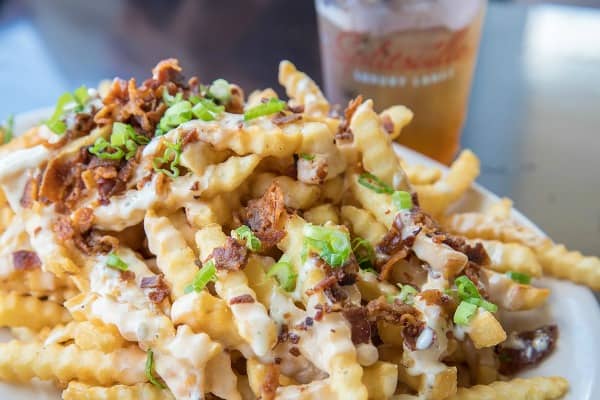 This post probably contains affiliate links. You can read the details about what that means here.
If there's still any doubt in anyone's mind that Disney World is "just another theme park," consider this:
Most people — whether they're first-timers or hard-core Disney people — spend way, WAY more time researching and deciding where they're going to eat than which attractions they're going to ride.
If you're like "most people" in that way, then this post is for you.
By the time you've finished reading (especially if you visit some of the other articles I've linked to), you'll be an expert on lesser-known dining options and ways to save both time and money on your Disney vacation.
1. Make dining reservations WAY in advance
Reservations for table service restaurants at Disney World are known as
ADRs, or Advance dining Reservations.
It wasn't until our family's second trip to Disney World that we decided to make ADR's. (We ate off-property and at a couple quick service restaurants on our first trip.)
About 5 weeks before our trip, I had a list of table service restaurants that we wanted to visit and sat down at my computer, ready to make some reservations.
I was very pleased with myself, thinking that I was planning very far ahead and that we would have plenty of available choices.
Oh how silly I was I in my youth and innocence.
And how stunned I was to see that nothing on my list was available.
Sure, in the Real World, making dinner reservations at a restaurant over a month in advance would be almost ridiculously early.
But as you've probably discovered, Disney World is very different from the Real World in many ways.
You can (and ideally, should) make your restaurant reservations 180 days in advance.
Yup, that means you're scheduling your meals roughly half a year in advance.
Crazy?
Possibly, but this is Disney we're talking about. That's just the way it is.
It's worth noting that you don't need to put a deposit down or anything for a Disney dining reservations. And you can cancel a dining reservation up to 11:59pm the night before.
So don't worry about having everything planned out perfectly before you make a reservation. You can always change it.
On the flip side of that, if you're crushed that you can't a breakfast reservation for Chef Mickey (more about them in a moment), don't worry, because I guarantee you that people will be canceling between now and your trip.
Just keep checking in — every day or two, if you can stand it.
But in the meantime, also consider trying some less-popular dining options.
On one trip we got reservations for lunch at Kona Cafe at the Polynesian, mostly because I was having trouble finding anything else and I thought, "Okay, whatever."
It turned out that the food was great and it was the prefect way to take a break from the Magic Kingdom in the middle of the day.
So don't be afraid to expand your options, especially if you're having trouble getting reservations for your first pick.
2. Don't forget about the Disney resort restaurants.
Call me a slow learner, but it wasn't until about our third trip that I realized, "Hey, we don't
have
to eat at the parks or the quick service restaurants at our own resort! We can eat at
any resort we want!
"
Some people don't like traveling to the resorts for a meal because they see it as a waste of time.
However, we enjoy taking a break from the park atmosphere, and to me it's fun getting to visit different resorts (especially the ones we could never afford to actually stay in.)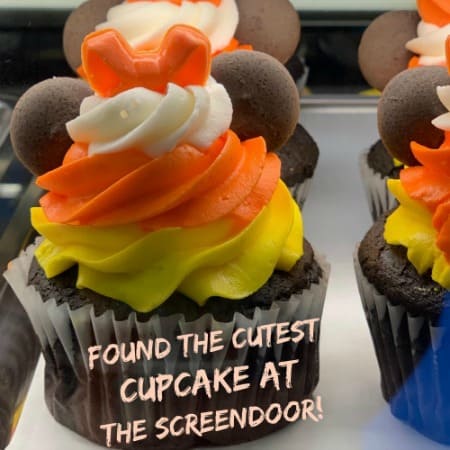 Just a few table service restaurants at Disney resorts include:
Cape May Cafe at Beach Club Resort — During breakfast you get to dine with Minnie Mouse, Daisy and Donald Duck, and Goofy, while at dinner you can enjoy a seafood buffet known for its great crab legs
Topolino's Terrace at The Riviera — This restaurant at Disney's newest resort features breakfast with Mickey & Minnie and Donald & Daisy Duck and dinner is features seafood and meat dishes in French and Italian styles.
1900 Park Fare at The Grand Floridian — Meet Mary Poppins, Alice in Wonderland, the Mad Hatter, and Tigger and Winnie the Pooh for breakfast. During dinner, meet Cinderella, Prince Charming, and Cinderella's stepmother and stepsisters.

Jiko the Cooking Place in Animal Kingdom — A more "upscale" restaurant with a dress code, they feature African cuisine, with decor based on The Lion King.
'Ohana at the Polynesian — Breakfast is a character meal with Lilo, Stitch, Pluto, & Mickey. Dinner is a family-style meal with ton of fantastic food, including meat skewers cooked over an open fire.
Whispering Canyon Cafe at Wilderness Lodge — An "Old Western eatery" that you can get to by taking a boat from the Magic Kingdom
3. Have groceries delivered to your room.
Even if you're on the Disney Dining Plan, you probably want to have at least some of your own food on hand, whether it's for a quick breakfast in your room or snacks to have on hand at the park.
There are multiple ways you can have groceries delivered to your hotel but 2 of the most popular ones are:
Garden Grocer
No Order minimum. A delivery fee of $14 for orders under $200. Has discounts if you order early.

15 days ahead = 5% discount
30 days = 7%
60 days = 10%

Amazon Prime Now
Order minimum of $20 and no delivery fee if your order is over $35
4. Bring your own food into the parks.
Once you've had your groceries delivered to your hotel room, make sure you pack some snacks in your park backpack, sling bag, or purse.
You don't want to have to be at the mercy of having to buy park food every time someone in your family suddenly gets hungry.
Some good food to bring into the parks include:
Granola or Cliff bars
Single-serving cookie packs
Beef Jerky
Grapes
Bananas
Pre-treated apple slices
Baby carrots
Nuts (like these Cocoa Roast Almonds
String cheese
Pringles chips (not only are they the best potato chip, but they're packaged in a way to keep them from getting crushed)
Pretzels
Peanut butter and jelly sandwiches (Hint:if you make them on flour tortillas, they won't get smushed)
Even though you can get free ice water at any quick service restaurant, it's a good idea to bring your own water bottles.
Brita Premium Filtering Water Bottle
The Brita Premium Filtering Water Bottle is Amazon's Choice and has over 1,200 5-star reviews.
Reviewers love how this water bottle:
Filters out the chlorine taste of Florida tap water
Saves both money and the environment over buying plastic water bottles
Encourages them to drink more water
Amazon reviewer Kristine N. explains why this model is better than others:
Much better than the previous Brita bottles that I tried. This one doesn't leak! It's lightweight, and it's not too difficult to get water to come out of the straw.

The cap is also a great feature because it protects the straw, unlike some of their other bottles where the straw is exposed and rubs up against everything from the airplane floor to the bathroom stalls and my airplane neighbor's feet.

I saw some evidence that some leaking occurs out of the straw, but the locking cap keeps it contained from leaking out everywhere. I left the bottle laying on its side for a little while and when I popped open the cap, water spilled out, so just be careful when you open it up.

I thought that water tasted fine out of this bottle, and I also found it pretty easy to clean. This model is a huge improvement over their older models. Good job, Brita!
Depending on how much food, and what kind of food, you plan to bring into the parks, you might want to bring a backpack cooler.
TOURIT Lightweight Backpack Cooler
The Tourit Backpack Cooler is Amazon's choice and very popular among my readers.
It's made of durable, waterproof fabric and has a large storage compartment plus:
Two side mesh pockets
Two large front zipper pockets (ideal for utensils)
A zipper pocket on the lid
A mesh pocket
A beer opener on the strap
Amazon reviewer JJ Smith said this backpack cooler helped them save a ton of money on their Disney vacation:
This backpack was a huge money saver when going to Disney …. We were able to pack lunches and snacks for a family of 2 adults and 2 tweens plus water bottles with no problem.

It was comfortable to wear. Easy to eat lunch or a snack while waiting in ride lines.
I've had another thermal backpack from Costco and this one seems more durable, nicer looking and better made.
5. Some restaurants in the parks open before the park does.
There are 8 restaurants where you can get breakfast reservations before the park opens:
Magic Kingdom

Cinderella's Royal Table
Be Our Guest
Crystal Palace

Epcot

Akershus Royal Banquet Hall
Garden Grill

Animal Kingom
Hollywood Studios
A pre-park opening breakfast is awesome because:
You can cross off both "eat" and "meet several characters" from your daily itinerary before the park even opens
You can take the opportunity to have a mini-photo shoot when the parks are practically empty a little less crowded
6. Eat a late breakfast.
If you can't — or don't want to — get a pre-park opening breakfast reservation, then consider getting reservations for a late breakfast.
The parks are the least crowded first thing in the morning, so it's a shame to waste that prime time sitting in a restaurant instead of taking advantage of shorter lines

his can save you some money, as

Breakfast prices are cheaper than dinner or lunch
If you're like me, you can pack away more food at 11am than you can at 9am
If you time it right and eat at a leisurely pace, you can enjoy both breakfast and lunch menu options at a buffet
7. Make an educated decision about Chef Mickey's.
If you didn't already know, Chef Mickey's at the Contemporary resort is a somewhat controversial restaurant.
It tends to be listed as a "must-do restaurant" for families, and many people (like us) scramble to make that a top priority when they're kids are little, especially if it's their first trip.
After all, what sounds more magical than a breakfast buffet complete with Mickey waffles and "The Fab Five" of Mickey, Minnie, Goofy, Pluto, and Donald Duck?
Mickey Mouse Plush
Minnie Mouse Plush
Donald Duck Plush
Pluto Plush
Goofy Plush
And with a monorail passing overhead, no less!
But there are some people who really hate Chef Mickey, saying it's
Noisy
Crowded
Dirty
Overpriced
Serves mediocre food
So what to do? Is Chef Mickey's worth it or not?
Well, it depends on what you're looking for.
Personally, I'm glad we went, although I have no desire to go again until I have grandchildren someday. (I can't imagine anyone going there without small children in tow — unless, I guess, you're doing blog research.)
Rob had less love for Chef Mickey's than I did.
He said it was "basically a Shoney's breakfast bar."
Which isn't the worst thing in the world … except that the buffet at Shoney's doesn't cost $52 per adult.
Of course, Shoney's doesn't have Mickey and Friends either, which is kind of the point and the key to whether or not you should decide to eat there.
You're paying for The Fab Five, not the food, and not even really the atmosphere (although watching the monorail go by is pretty cool.) Since Robert never gets too excited about seeing Disney characters, it's not surprising that he wasn't particularly impressed.
So if you love the idea of seeing Mickey and Friends all in one place, and you don't mind eating at a restaurant that is busy and noisy and has little kids crawling all over the place, then I say go for it.
Your kids are pretty much guaranteed to love it, not just for the characters, but also because they will love drenching their Mickey Mouse waffles in chocolate sauce, sprinkles, chocolate chips, and whipped cream.
However, I would not go to Chef Mickey's for dinner. Based on everything I've heard, while the food is "just okay" at breakfast, it's downright bad at dinner.
I would also recommend getting to Chef Mickey's as early as your family can stand it.
They open for breakfast at 7am, so if you can get an early reservation, not only will it be little less crazy-busy, but you won't have to sacrifice the ideal early-morning time at the Magic Kingdom.
And what many first-timers don't realize is that there are several comparable alternatives to Chef Mickey.
True, Chef Mickey is the only place where you can dine with the notorious "Fab Five." But there are several other places where you can eat with Mickey and/or some of his friends.
So if you love the idea of meeting classic characters during breakfast, but want to keep the noise and chaos to a minimum, check out these alternatives to Chef Mickey's.
8. Flame Tree Barbecue is a great value on the Disney Dining Plan.
Flame Tree Barbecue in Animal Kingdom is considered one of the best values for your using you quick service meal credits.
Not only is the food great, but it's one of the more peaceful quick service environments, with plenty of shade and a great view of Expedition Everest.
9. Consider a dinner show at Hoop-De-Doo Revue
For a fun and unique dining experience, consider getting reservations for dinner at Hoop-De-Doo revue in Fort Wilderness.
The variety-style show takes place in a huge barn and is filled with a bunch of silly, corny jokes that elementary-school age kids will love. The all-you-can-eat food includes fried chicken, baked beans, cornbread, and strawberry shortcake, and is literally served to you in buckets.
10. Sharing food is the way to go.
Unless you're a huge eater, I would highly recommend splitting counter service meals between two (or more) people. You can get extra plates and divvy it up so people aren't constantly snatching food off your plate.
Not only does sharing food save you money, but unless you eat like a horse, a full meal is way more food than you'll need.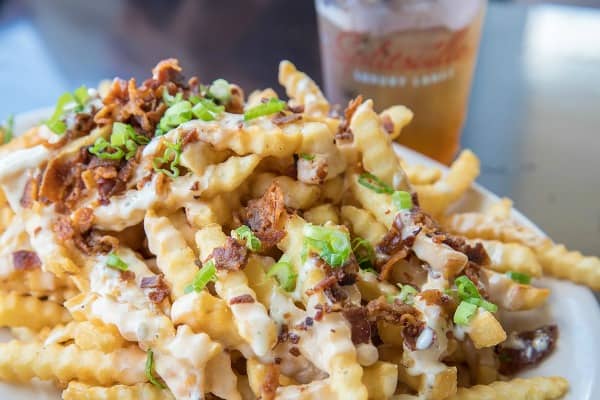 I would even recommend splitting most of the snacks.
Yes, that may sound like crazy idea at first — what, share my French Napoleons?
But honestly, many of the snacks are too big and/or too sweet for one person to finish.
Also, sharing snacks you to try more items. Personally, I'd rather have half a dessert in the afternoon and and half of a different dessert in the evening than one huge dessert all at once.
11. Visit Disney World when one of your kids is two years and eleven months old.
Kids under age 3 eat for free off a parents' plate at Disney World buffets and family-style restaurants, which can save you a fair amount of money during your trip.
12. Check out the menus before your trip.
You can view the menus for each restaurant at the Disney World Dining Page. This is a nice way to help choose where to eat ahead of time and give you an order of what you might want to order when you get there.
13. Bring your own Pepsi.
Disney has a contract with Coca-Cola, and therefore does not sell any Pepsi products in the parks.
But if you're a Pepsi fan, don't worry — you can easily have all the Pepsi you want delivered to your hotel room.
14. The parks all have a great spot for babies to dine.
Each park has a Baby Care Center that is air-conditioned, quiet and peaceful. You can sit in a rocking chair and nurse your baby, or feed them in a high chair.
And if you're short on baby food, wipes, or formula, you can buy it there. There are also toys and cartoons to keep your toddlers and preschoolers amused while they wait.
What are your favorite Disney Dining Tips?
How do you save money on food at Disney World?
Where's your favorite restaurant at the resorts
Chef Mickey's — Yay or nay?
Let us know below in the comments!
Overwhelmed by all the Disney Character Meal Options?
---
---