Disney World Printable Packing List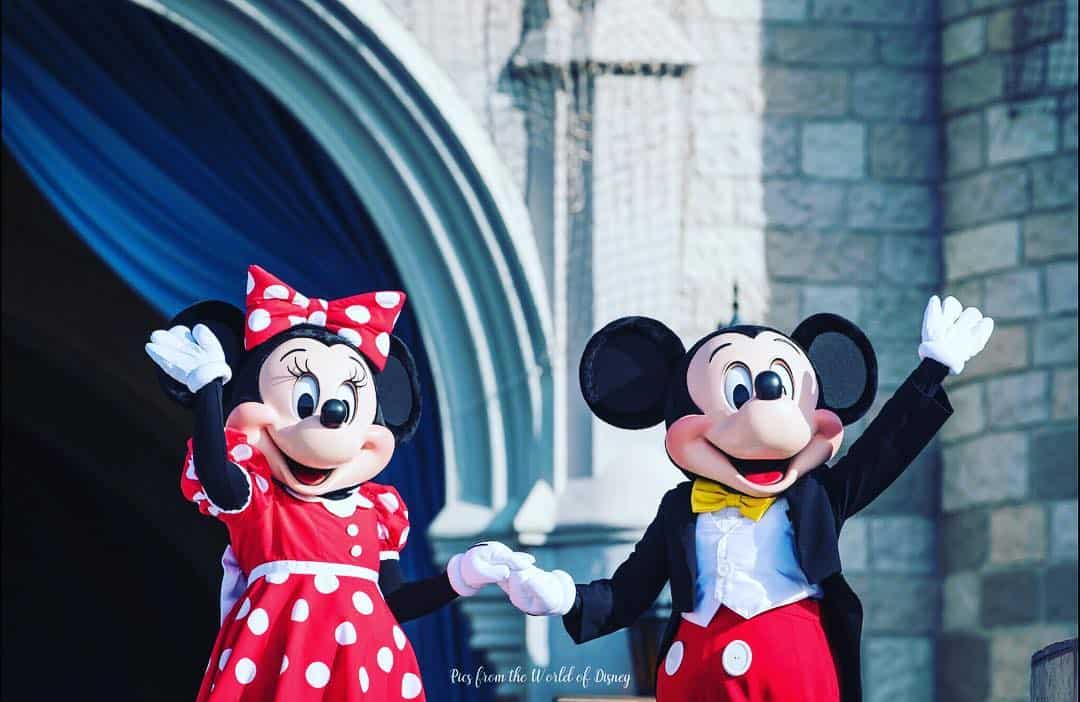 This post probably contains affiliate links. You can read the details about what that means here.
Quick! What is everything you need to pack for your family's Walt Disney World vacation?
The question is enough to make your head spin, especially if you have little people in your family that you need to "pack" for just to drive 3 miles around the corner.
Honestly, this was a challenging post for me to write. I have enough trouble writing my own packing lists, let alone coming up with a universal one that will meet all kinds of families' needs.
Please feel free to let me know in the comments if I left something out (I'm sure I did), or something unique item you've found to be a lifesaver at Disney.
At the bottom of the post I've included a printable packing list, where I tried to trim it down to the most essential items.
Just click on that link to get a pdf printable of this list. No email opt-in required!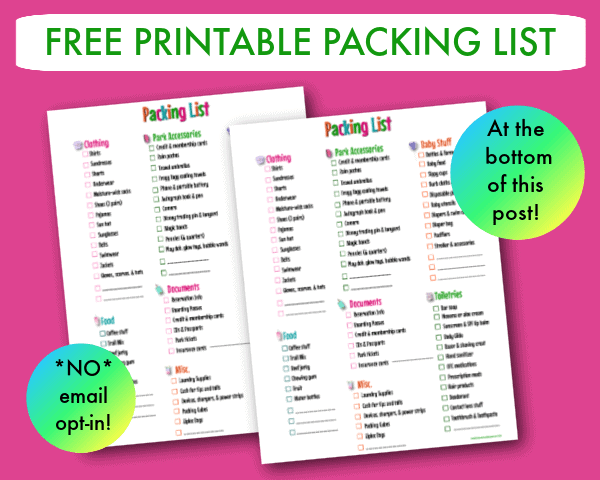 Clothes Packing List
1. Good Walking Shoes
I have a separate post that has reviews of the best shoes for Disney World.
For now, let's just say that you want to do your research and get shoes that are:
Sturdy
Breathable
Lightweight
Broken in
Bringing 2 pairs of shoes is a good idea so you can switch them out. This is more of an issue if you wear sneakers (which I don't), because they take a lot longer to dry out if when they get wet.
Below I have links to:
The most popular shoe for Disney World among my readers
My favorite shoe for Disney
The Most Popular Shoe Among Readers


Check Price on Amazon
These come in 12 beautiful designs. One reviewer calls them "a dream to walk in!"
The Shoes I Wear to Disney World


Check Price on Amazon
I've worn these to Disney World for years now — I love how it doesn't have a "thing between the toes"
2. Moisture-Wick Socks
Don't wear cotton socks — they may it more likely that you'll get blisters, especially if they get wet (which they will).
3. Sun Hats
A sun hat with UV protection is great for keeping the sun off your face and out of your eyes — and they can look really cute, too!
Amazon's Choice


Check Price on Amazon
This sun hat has UPF 50 PLUS a cord to cover and protect your neck
Cute Dresses and Accessories
My main go-to outfit for our last 4 Disney trips (I wish I had starting doing it sooner) is a casual sundress with sandals, adorned with some sort of Disney accessories.
I get loads of compliments on this rose gold Mickey Mouse pendant, either when I'm at Disney World or just living my normal life.)
The One I Wear


Check Price on Amazon
I get compliments on this necklace ALL the time, whether I'm at Disney World or not
You can read my post about what to wear to Disney World for more details and suggestions.
In that post I include several photos from my last couple of trips with links to the exact dress I'm wearing.
Floral Printed Swing Dress Sundress with Pockets
Boho Sleeveless Embroidered Casual Tank Dress
Casual Tank Dress with Pockets
Women's Summer Dress
Short Sleeve Tunic Loose Swing Casual T Shirt Dress
Casual Sleeveless Pleated Sun Dress
I also have a post about the best shorts to wear to Disney World, which includes some pants alternatives for women who don't like shorts.
Bathing Suits
Even if you're not going to any of the water parks, you'll almost certainly want to go swimming at your hotel pool. Yes, pack a bathing suit even in the middle of winter, just in case.
Swim Shirts
These are great sun protection for kids (especially boys), but I've been wearing a swim shirt over my bathing suit for years now. It's nice to not have to worry about putting sunscreen on your back and shoulders.
Swim Diapers and "Swimmies" for babies and toddlers
You can save packing space by ordering these in advance and having them shipped straight to your hotel.
Amazon's Choice


Check Price on Amazon
These swim diapers come with a pouch of wet wipes!
Food Packing List
Whether you have ADRs at some of the best Disney World restaurants, or you're going to do the money-saving hack of packing your own lunch each day, you're going to want to pack plenty of food and drinks.
Actually, what you're really going to want to do is use Amazon Prime Pantry to place a grocery order that will be waiting at your hotel when you arrive.
We did this on our last trip, and it was a beautiful thing. No more running to Publix as soon as we checked in.
In addition to placing an order through Prime Pantry, I would also, of course, suggest that you bring some food to have with you in the car or plane.
What you pack depends, of course, on not only your personal food preferences, but how much you plan to eat the food at the parks and resorts. Here's a list to at least get you going.
Bottled water
Coffee
Tea bags
Chips/pretzels
Cliff Bars
Pop-Tarts
Peanut butter
Bread
Beef Jerky
Gum (it's not sold at Disney World)
Dried fruit
Trail Mix
Milk
Cereal
Yogurts
Goldfish
Fruit Cups
Wet Wipes
Ziploc Bags
Paper plates
Plastic utensils
Disposable cups
Trash bags
Paper towels/napkins
Depending on how big your family is and how much food you plan on bringing into the parks, you might want to invest in either some grocery bags and/or a backpack cooler:
Amazon's Choice


Check Price on Amazon
Customers love the large size and variety of cute prints available
Best Value


Check Price on Amazon
Reviewers love how this backpack cooler is "truly leak-proof"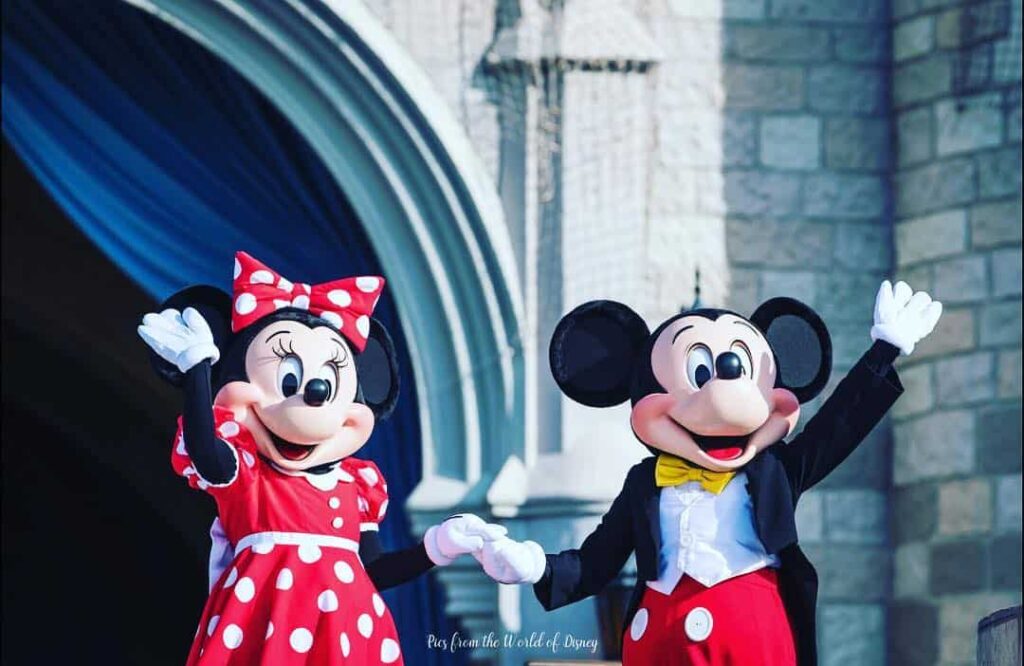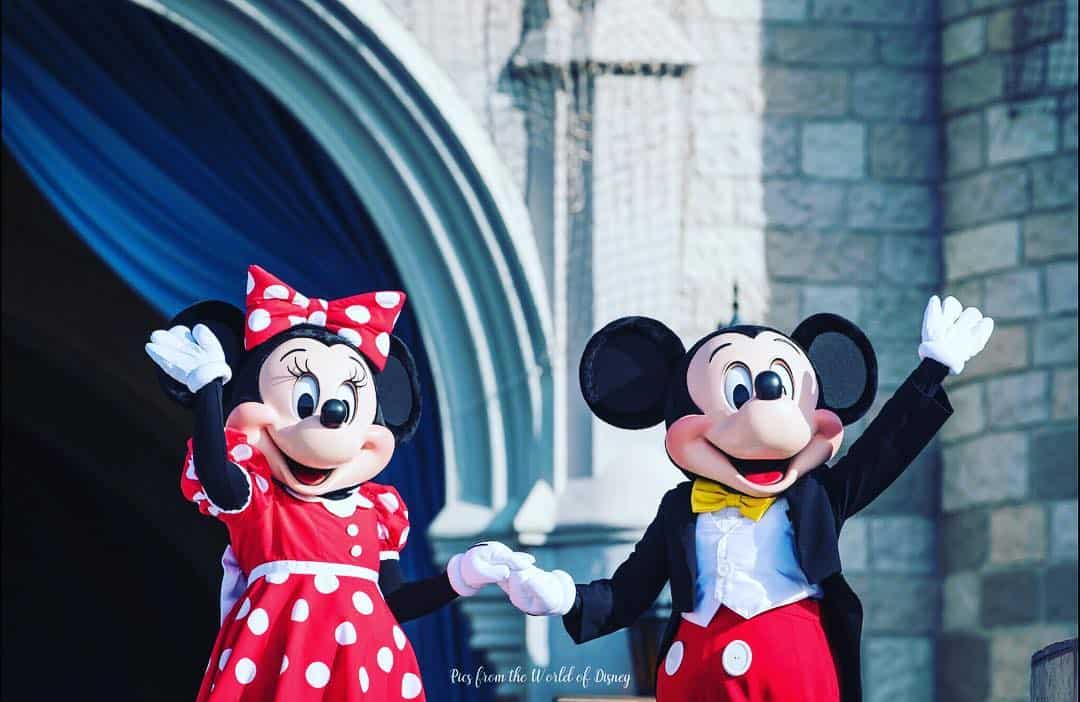 Laundry Supplies
I've taken Disney trips where I did laundry, and trips where I did not do laundry. Not surprisingly, the "no-laundry" option is better. However, it's not always possible, especially if you're trip is a long one and you have little kids.
Stain Remover Sticks
Travel Size Wrinkle-Release Spray
Honestly, I don't use this very often, but always keep it in my suitcase. It does come in handy at times.
PopUp Hamper
This is a must-have for your trip, even if you don't plan on needing to do laundry. Otherwise you'll find dirty clothes all over your hotel room.
Best Seller


Check Price on Amazon
This hamper is large and sturdy — plus it includes a side pocket!
Dryer Sheets
We haven't used these for years because one of my children has severe eczema. (Interestingly, I have missed them one bit.) But if you use these normally, make a note to include them on your lise.
Quarters for machines
I'm including this because it's good to be prepared, but it's very unlikely that you're going to need these, especially if you're staying on Disney property.
According to Touring Plans, most washers, dryers, and detergent vending machines take credit and debit cards.
Each wash and each dry cost $3.00 each, and single-use packets of soap and fabric softener are available in single-used packets are sold at both the laundry room vending machines and in the resort gift shops for approximately $1.00 each.
Disney laundry rooms are usually adjacent to the resort pools.
Important Paperwork/Documents
This is the boring but important stuff that could potentially lead to heated arguments with your spouse if they get forgotten. Even if you have all this info on your phone, it's a good idea to have a physical copy as well.
Maps and Directions
Hotel confirmation
Rental car confirmation
Boarding passes
Proof of auto insurance
Health Insurance Cards
Contact info for pet sitters
Drivers license/IDs
Membership cards (AAA, DVC)
Theme park tickets
Cash/credit cards
Dollar bills for tips & tolls
Envelopes for Mousekeeping Tips
Notepad and pen
Guidebooks (this one is my very favorite!)
Best Seller


Check Price on Amazon
Tons of detailed advice — and entertaining too!
Packing List for Babies and Toddlers
I consider myself lucky that I never took a bona fide baby, that was nursing or in diapers, to Disney World, so I'm not an expert on this area.
However, I have had 3 babies, so I do know a thing or two about them and what they need. Here are some things you might want to add to your packing list if a baby will be joining your on your trip.
Keep in mind that the Baby Care Centers located at each park are not only well-stocked with supplies, but also a great, air conditioned spot to feed a baby.
Be sure to check out these posts:
Things to Bring into the Park
Here are the things that you'll want to either wear into the park or pack in your park bag. You can read about the best backpacks and crossbody purses for Disney in a separate post.
Magic Bands
These are critical for everything — they are your Disney hotel key, park ticket, Fastpass, and an easy way to pay for meals and souvenirs, if you choose.
If you're worried about your Magic Bands falling off, you might want to consider getting this BitBelt.
Filtered Water Bottle
Yes, you can get free ice water at any counter service restaurant. But if you
Want plenty of water with you at all times
Don't enjoy the taste of Florida tap water
then you might want to consider bringing something like this:
Amazon's Choice


Check Price on Amazon
Just one of these bottle filters can replace up to 300 single-use plastic water bottles
Disposable Rain Ponchos
An adult-sized rain poncho at Disney World costs $12, which means that if there are 5 people in your family and it suddenly starts to rain pretty hard … well, you're going to wish you had brought your own cheap ponchos. (Ask me how I know, cough, cough.)
It's also not a bad idea to wear these when you ride Kali River Rapids in Animal Kingdom, where you may possibly get drenched.
I actually do this myself. Do people make fun of me? I don't care.
The One I Use


Check Price on Amazon
These ponchos are very compact and easy to bring enough for the entire family
Travel Umbrella
If you prefer umbrellas to ponchos, or if you just want to be super-prepared against rain, this is an option to consider as well.
Tylenol
Yes, they have it at the First Aid centers, but I never like to be without my Tylenol, and I don't want to have to stop what we're doing and wander around to get some if I need it. You may have another favorite drug of choice that you never like to be without.
Mini First Aid Kit
This is probably overkill for most people, but if you like being super organized and prepared, this is something to consider. It contains adhesive bandages, tweezers, and medical scissors, among other things. It's lightweight, compact, and can easily clip to your park backpack.
Frogg Toggs Chilly Pad Cooling Towel
These are a must-have for our family. Not only do they keep you cool, but they protect your neck and shoulders from the sun. Rob pointed out a hidden benefit — having that extra bit of cooling for a couple hours keeps you from getting fatigued, and you have more energy and stamina to last throughout the day.
Sunglasses
These are pretty much a necessity for all ages and all genders. One of my daughters forgot hers on our last trip, and we had to stop and buy some for her.the minute we entered the park on our first day. It wouldn't hurt to have 2 pairs, if you're like me and lose your sunglasses all the time.
Best Seller


Check Price on Amazon
100% protection against UVA, UVB — plus made of soft, flexible material
Sunscreen
This is another absolute must. These are the two brands we use, which were both recommended by my dermatologist:
Blue Lizard Sunscreen – Sensitive Sunscreen SPF 30+ Broad Spectrum UVA/UVB Protection
EltaMD UV Sport Sunscreen Broad-Spectrum SPF 50,
Flavored Lip Balm with SPF
You gotta protect your lips too!
Noxzema
If someone in your family ends up with a sunburn, Noxzema is the best way to treat it.
Stickers
I love keeping Disney stickers in my purse.
Whenever I see a little kids who looks like they "expired," whether it's standing in the line in the heat or riding the bus back at the end of the day, I'll smile and offer them a few stickers. (I sometimes give them to kids who are just happily sitting there, too.)
It makes things more fun for me and has probably made a couple parents weep inwardly with joy.
Glow Sticks
You can get a bunch of these cheap at the Dollar Store, or you get some higher-quality and more interesting sticks and light-up wands for not much more money. (See the link in the yellow box below.)
Not only are they fun to have at the parks at night and pass the time while you're waiting for the nightly parade or fireworks, not only are but it helps you keep track of your kids when they're glowing.
This is another fun and very inexpensive item that's great for bringing extras so you can brighten another kid's day (literally).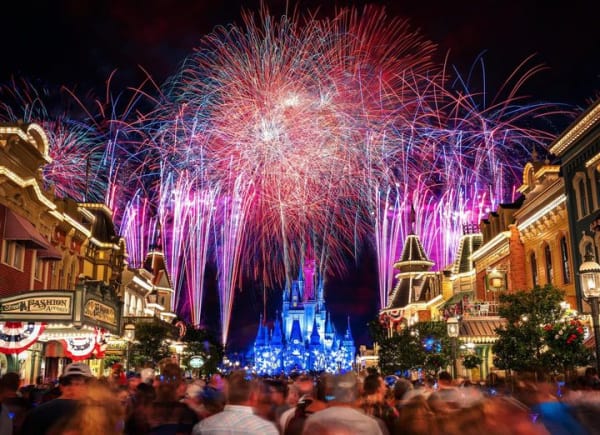 Bubble Wands
These can be fun when you're waiting in line. Again, if you bring some extras, you can make someone else's kid happy too.
Amazon's Choice


Check Price on Amazon
These wands have a small hole on top of the wand so they can wear it as a necklace!
Small Containers of Play-Doh
Another helpful item to occupy little ones when you're on line for a ride or sitting forever on the bus.
Souvenirs/stuffed animals
We've never this ourselves, but some people swear by buying their souvenirs before they go. The two main advantages are saving money and saving time. Thankfully, in this day and age, you can ship it all to your hotel. You could easily even make the whole thing a surprise for the kids, which is always fun.
Disney Pluto Plush
Disney Mickey and Minnie Plush Dolls
Disney Dumbo Plush
Character Costumes and Princess Dresses
Our kids never wore costumes at Disney World because:
They never asked to
I was more concerned about their clothing being comfortable and practical
However, if your kids are going to want costumes, I highly recommend you buy them beforehand and have them shipped to your hotel. You'll say a lot of money not buying them at the parks, and it will make packing less of a hassle.
Belle Costume for Girls
Minnie Mouse Girls' Costume
Mickey Mouse Ears
I didn't wear mouse ears to Disney trip until our most recent trip, and honestly, it makes the trip so much more fun that I'll never go without mouse ears again.
I bought two pairs from Rachel Wallace's Etsy shop, The Mouse Project. I received multiple comments every day of our trip — like, people would actually make a point to walk up to me just to tell me they loved my ears.
It was actually kind of sad when I had to come back to my normal life and couldn't wear them anymore.
Autograph Album and Pen
If you have kids (and maybe even if you don't), you're going to want to meet Disney characters, and the kids will probably want something to collect autographs.
There are all kinds of ways you can do this. We were pretty un-creative and just bought the autograph albums that were in the parks. Some people make their own albums. Others have characters sign a shirt or a tote bag. There are a lot of cute personalized autograph books on Etsy.
If you have my printable travel journal for kids, it includes pages for character autographs and photos.
Disney Trading Pins and a Pin Lanyard
My daughter Rebecca got really into pin trading during one of our trips in particular. We bought this pin starter set on Amazon and she spent the entire trip going up to cast members and looking at pin boards to find pins she wanted to trade for.
This is much cheaper (and more fun, I think) that just buying pins at the park.
Mickey Mouse Lanyard 2 Pack
Mickey and Minnie Mouse Lanyards with Detachable Coin Purse
Toddler Ear Protection
The very first time our family went to Disney World, both our girls (who were ages 2 and 4 at the time) started screaming at the top of their lungs when the fireworks began.
We made a mad dash for the closest building we could find and suddenly found ourselves in a surreal situation where we were being sung to by an animatronic alien lounge singer.
If you think your kids might have a similar reaction to the fireworks, you might want to get apair of these:
Baby Banz Earmuffs Infant Hearing Protection – Ages 0-2+ Years
BodyGlide
This is one of the most popular items among my readers. You can apply it anywhere you think chafing might be a problem. We like to rub it on our feet before we put our sandals or sneakers on.
Most Popular


Check Price on Amazon
This is THE most popular product among my readers!
Electronics
Relying on your phones at Disney World has pretty much become a must these days, whether you're using them to take photos, check wait times on rides, or get another FastPass reservation. Here are some items that make it easier to keep everybody's phones juiced up at all times.
Portable charger
This is a must for me. My phone is old and would never make it an entire day without a portable charger.
Amazon's Choice


Check Price on Amazon
Excellent value for the cost
USB Wall Charger
As soon as we get back to hotel, the first thing everybody wants to do is charge their devices. This makes it easier.
Mini USB Power Strip
Another handy tool to have in your hotel room when you have 5 people with phones and tablets and things.
What NOT to Pack for Disney World
There are several things that are not allowed in the parks, including:
Inline skates or shoes with built-in wheels, ie heelies
Wagons
Skateboards
Drones
Bubble guns, water pistols, etc
Remote-control toys
Suitcases (this one is always funny to me)
Selfie Sticks
Wrapped Gifts
Anything on this complete list of Disney's restricted items
Tips on Packing for Disney World in the Summer
If you're going to Disney any time in June, July, or August, it's going to be hot. Like, really hot. And humid. So there are a few additional packing considerations you want to keep in mind during the summer, especially regarding clothing.
First, make doubly sure that you bring the above-mentioned Frogg Togg Chill Pad, preferably one for each member of the family. Trust me, it makes a big difference.
Second, you might want to consider getting a couple of these misting fans.
There are different schools of thought about the best clothing to wear to Disney during the super-hot summer months. A lot of people love wearing workout clothes, like sports bras and bike shorts. This makes total sense, since you will be walking for miles and sweating profusely.
Others say they like light capri pants with a loose-fitting shirt.
I, of course, prefer to wear sundresses with these slipshorts.
Some good rules of thumb are:
Avoid dark clothing
Avoid tight clothing
Bring extra clothes, so you can change out of a sweaty, sticky outfit in the middle of the day
Consider wearing clothing with moisture-wicking fabric, like this lightweight travel dress with a built-in bra
Ladies' Travel Dress (Teal Combo)
Tips on Packing for Disney World in the Winter
Going to Disney World in the winter is a lot more fun than going in the summer, in my opinion, especially if you're lucky enough to be going during the Christmas season, but not during the actual week of Christmas, when the crowd level is insane.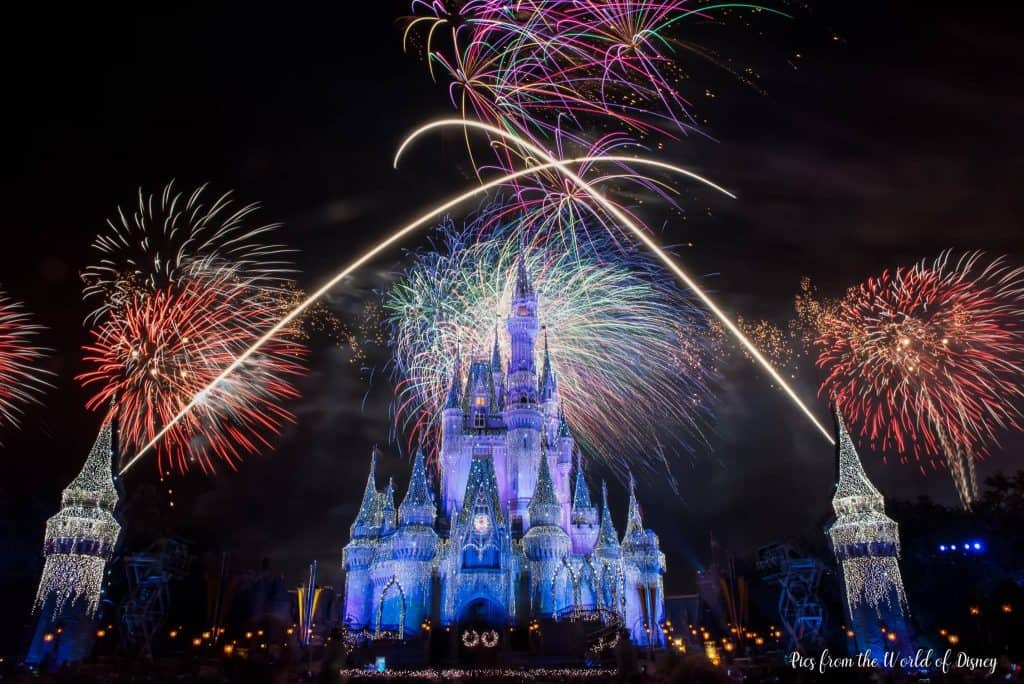 We were caught slightly off-guard on year when we went to Disney World in November.
We had been smart enough to pack long pants and jackets ,,, but we were still cold — uncomfortably cold — the night we were watching the fireworks in Epcot.
So yeah, it can get downright cold during the winter months, particularly at night. It could get as low as 40 degrees at night — on the same day where it might have been in the 80s in the midle of the day.
So if you're traveling to Disney any time between November and February, you'll want to be prepared to dress in layers.
Thermal shirts for women and men are good items to pack because they aren't bulky, keep you warm, and are good for wearing underneath something else.
Here are a few other things you should pack if you don't want to risk leaving the park early due to everybody feeling miserable:
Touch Screen Gloves
Your hands can stay nice and warm and you can still take photos or get your next Fastpass reservation.
Copper Infused Touch Screen Gloves – Compatible with iPhones, Androids, Ipads, Tablets & More
Beanie Hats
Not only does a lot of your body heat escape through your head (I remember this from 8th grade science), but these can also help in keeping your ears warm.
Plus they can be kind of cute. The hat below comes in a bunch of different colors.
Amazon's Choice


Check Price on Amazon
This super-warm hat comes in over 30 beautiful, vibrant colors
Down Jackets
If you're going to bring a jacket — which I would highly recommend — a down jacket is a great choice. It will keep you warm, but won't take up a ton of room in your suitcase.
Columbia Women's Jacket
Women's Lightweight Water-Resistant Hooded Down Jacket
Women's Lightweight Water-Resistant Hooded Puffer Jacket
Tommy Hilfiger Men's Down Jacket
Girls' Lightweight Water-Resistant Puffer Jacket
Kid's Winter Lightweight Puffer Jackett
General Vacation Packing Tips
I am not a packing expert, but here are a few things I've learned over the years, and/or heard about from other people.
Begin packing early.
I can picture the look Robr would give me if he saw me typing this, because I am not very good at this myself. But I'm getting better! Ideally, have a spot to set up the suitcases a few days before you leave and start packing what you can.
Over-pack a little.
As I mentioned earlier, it's good to have an extra shirt or pair of underwear in case someone either makes a huge mess or you want to change out of sweat-soaked clothes.
Pack entire outfits in Ziploc bags for the kids.
Okay, I'm really sorry that I didn't discover this when my kids were younger, because it is totally brilliant.
Use gallon Ziploc bags to pack an entire outfit for each kid for each day, including things like hair bands and underwear. Label them with the day and kid's name. When it's time to get dressed in the morning, they just grab their bag.
Use Packing Cubes
We got these about a year ago after hearing so many rave reviews.
The idea is that you can organize and segregate your things (for example, pajamas in one cube, underwear in another, etc. It makes it easier to unpack because you just throw the cubes into drawers, as opposed to taking out every single item.
Amazon reviewer Erin Burke posted some photos and says she wishes she had found them sooner:
Wonderful! Totally my new favorite way to pack! I don't know how I lived without these!

The 6 piece set fit amazingly in my luggage with room to add 4 pairs of shoes! It's crazy how much stuff actually fits in these. (I fit 26 tank tops in the large one).

Rolling clothing and stuffing them into these cubes made my bag organized and I was able to bring so much more! I went on to buy the 4 piece set from the same company because I wanted more size options. Equally as amazing!
Make a packing list for each child
My kids are old enough now that they do all their packing completely on their own, but when they were younger, I would tell them exactly how many of what to pack, and they would put pile them next to their suitcase. (Having them pack things into the suitcase themselves usually led to interesting results.)
Bring a reading light
I always like to read at bedtime, or when we're on the road after dark and Rob is the one driving. It's also helpful to have if you need some light in the hotel room, but other people in your family are still sleeping.
Pack some plastic grocery bags inside your luggage
These come in handy for things like storing wet clothes or trash.
Make sure your liquids are in bags
If something can spill, make sure it's in a separate bag. (We use clear Ziploc bags.) That last thing you want is for your shampoo or lotion to get all over your clothes and the inside of your suitcase.
Bring a big huge purse on the airplane
You're allowed one carry-on item and one personal item on a plane. I like to use my big, tote-bag-like purses for my personal item so I have room to pack a few extra things.
Printable Disney World Packing List PDF 2022
Just click this link to download your printable checklist!
What are Your Best Disney Packing Tips?
What are your must-have items for a Disney World vacation? Do you have any packing tips you want to share? Let us know below in the comments!
Video — Ultimate Disney World Packing List