What Should I Buy Before Going to Disney World?
One of the many things that I love about Disney world are the gift shops. I don't crazy buying souvenirs, but I do enjoy both looking and buying.
However, while shopping can be a fun part of your Disney vacation, there are some things that you really shouldn't buy at the parks. You'll save money, time, and have more options if you buy them beforehand.
Of course, some of this will depend on your intent and what's important to you.
For example, if you want a Disney rain poncho because you think it's an awesome souvenir and you plan to wear if often, by all means buy one.
But don't buy one out of desperation because you forgot to pack a poncho.
While I'm sure this isn't an exhaustive list, here are 8 items that you should buy before your Disney trip:
Rain Ponchos and Umbrellas
It is very likely that it will rain at some point during your Disney vacation, especially if you are visiting between the months of June and September.
If you don't come prepared, and it rains (which sometimes it will do with little warning), you will have two options:
Get completely drenched; and/or
Spend over $30 buying ponchos for your family
We have done both of these things over the years. Then we finally got smart.
The One I Use


Check Price on Amazon
These ponchos are very compact and easy to bring enough for the entire family
What I like about these ponchos is that they're individually wrapped and very compact. I can easily stuff a couple in my crossbody purse before heading out to the parks. I even keep a few in my car's glove compartment, just in case.
Bottled Water
Sunscreen
Buying sunscreen at Disney World is definitely better than just not using sunscreen at Disney World.
But ideally, you would pack your own. Not only will you pay less, but you'll also have many more options available.
The Kind I Use


Check Price on Amazon
I am highly sun sensitive, and this is what my dermatologist told me to use
Like any other types of liquids and creams, remember to pack sunscreen in something like a ziploc bag in a bag so you don't have to worry about it spilling all over your suitcase.
Oh, and it's also a good idea to bring some sunburn treatment, because there's always someone [in my family, they're always of the male persuasion] who doesn't put on enough sunscreen, or forgets to put it on their neck or something.
Other people usually recommend aloe cream for sunburn treatment, but we swear by Noxema.
Sweatshirts and Jackets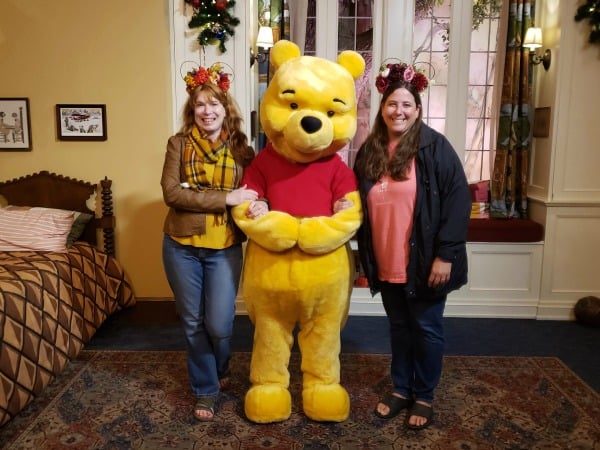 Okay, so understand here that I'm not saying "Don't buy sweatshirts at Disney World."
What I am saying is, "Don't come unprepared for chilly weather and then be forced to spend a lot of money on a sweatshirt you don't particularly want because your only other option is to freeze and be miserable."
I've been on two different November Disney vacations where we were wearing jeans and jackets and were still cold. Yes, as hard as it may be to believe, it can get cold at Disney World in the winter, especially at night. Make sure you pack for that possibility.
Glow in the Dark Toys
When the sun begins to go down, cast members will magically appear all over the parks with glow in the dark toys to sell you.
And your kids will want you to buy them.
So it might be a good idea to already have some in your bag.
You can buy a bunch of simple glow sticks really cheap at the Dollar Store. Or, if you're looking for a little more variety and glow stick with higher quality, check out the link in the yellow text box below.
I highly recommend that you bring a bunch of extra glow sticks so you can pass them around to the less fortunate (ie, children of parents who did not read this article and therefore have no glow sticks).
Autograph Books and Pens
Sure, you can buy autograph books at the parks or at your resort gift shop. In fact, that's what we did on our first trip. And it was fine.)
But there are so many more interesting choices available when you plan ahead.
For one thing, you don't even have to use an autograph book. Some people like to collect Disney character autographs on a tote bag, hat, or t-shirt.
I've seen parents rave about using this book for character autographs. The illustrations work great as a conversation piece:
Best Seller


Check Price on Amazon
Parents love this book for Disney character meet and greets!
I actually wish we had made some of our Disney albums, as my girls would have loved that. (My son, not so much.)
The video below shows you an easy way to make an autograph book from a notebook bought at Target:
Video — DIY Disney Autograph Books!! Simple, Cheap,& EASY!
Whatever you chose to collect character signatures, maybe sure you bring a couple pens like this one that are easy for the characters to use.
So what about you?
Is there anything you would add to this list? Do you have a favorite thing you prefer to buy at the park, even though it costs more money?
Let us know in the comments below!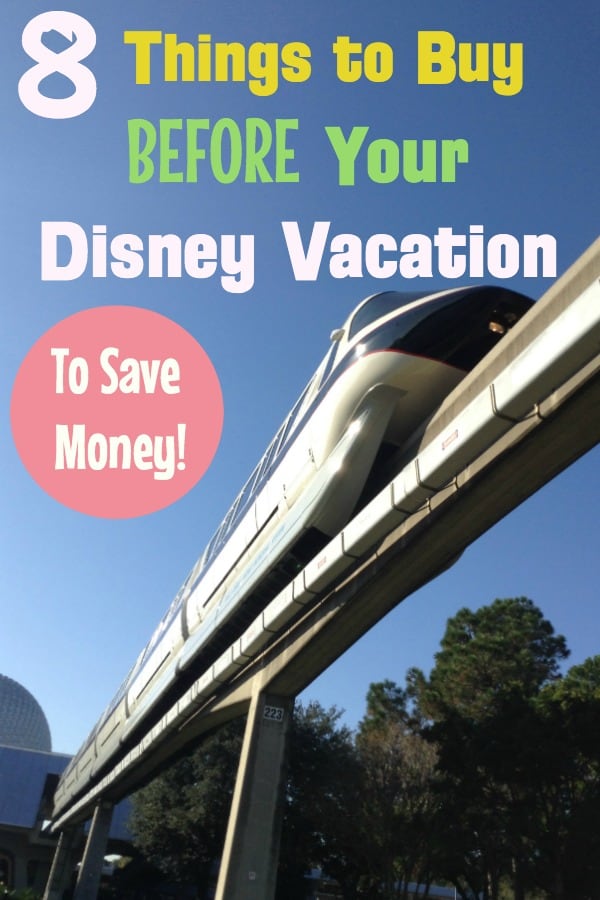 ---
---