8 of the Best Unicorn Toys and Gifts for 5 and 6 Year Old Girls [2022]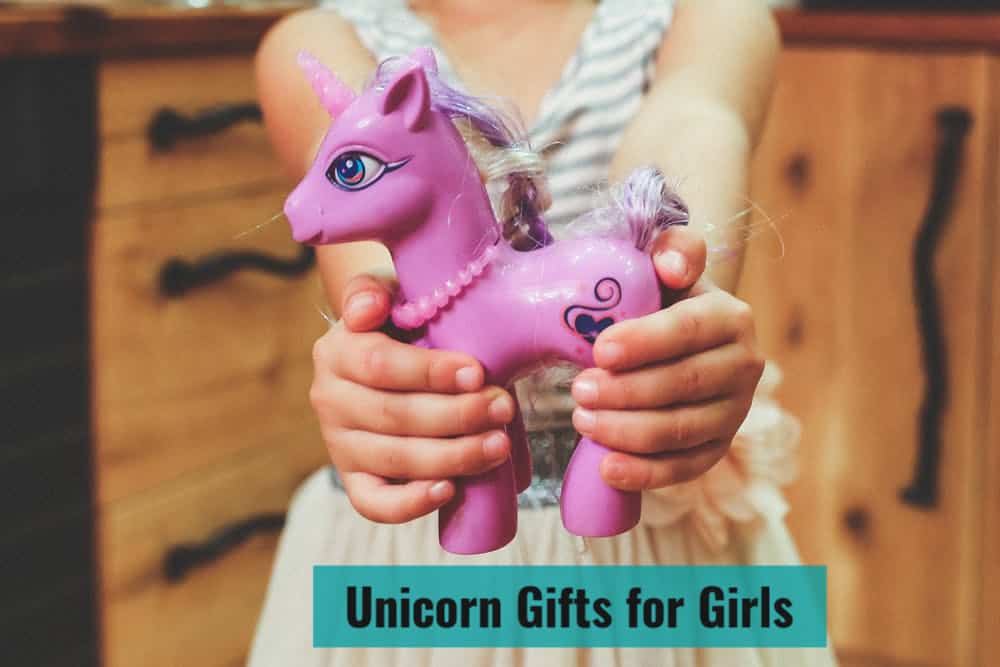 Unicorns are big right now. Chances are, if you know a little girl who is in around kindergarten or first grade, about the age of 5 or 6 years old, they are probably a huge fan of unicorns.
Whether you're shopping for a birthday party gift, a present for Christmas or Hannukkah, or something special "just because," this post is sure to help you find the perfect gift for the unicorn lover in your life.
Magic Wooden Stable Playset with 6 Unicorns
Magic Wooden Stable Playset with 6 Unicorns
Breyer Farms Unicorn Magic Wooden Stable Carry Case is a high quality wood stable that is home to six unique unicorns. The stable doors slide open to the stalls, the windows open for the horses to stick their heads out, and the roof opens so you can access the stalls easily. The handle on top makes it easy for little girls to carry.
The stable measures 6 by 9 by 2.5 inches and each unicorn is 3.5 by 3 inches.
Reviewers liked that this stable set was easy to put together and very sturdy once it was assembled.
Unicorn Gift Set with Picture Book & Stuffed Animal
Unicorn Gift Set – Includes Book, Stuffed Plush Toy, and Headband for Girls
This is the perfect gift for a girl this age who is just crazy about unicorns.
This 3-piece set comes in a polka-dot gift box with a pink satin ribbon and includes:
A rhyming book called If I Were a Magical Unicorn
A super-soft plush unicorn
A child-size adjustable unicorn headband
---
---