18 Fun Stay at Home Kid Activities: No More Boredom!
This post probably contains affiliate links. You can read the details about what that means here.
If you're a parent, you're bound to have times when you're stuck at home with the kids.
It could be that one child is sick, so the entire crew is basically homebound until they're better.
It could be due to weather. Or a car being in the shop for a couple days.
Whatever the reason, it usually isn't easy — especially if the situation lasts more than a couple days.
Having spent eleven years homeschooling either 2 or 3 kids (depending on which year it was), I have quite a bit of experience with spending a lot of time at home with kids.
Here are some of our favorite "Stay-at-home" kid activities that we've enjoyed over the years.
Make a fairy house
When one of my daughters was 12 years old, she made this fairy house out of popsicle sticks, plus some furniture to go in it.
Bake some sweet treats
Stuck inside for some reason? What a great excuse to whip up a batch of chocolate chip cookies, or stir up some rice pudding, or learn how to make a homemade apple pie.
Need some fun ideas for what to bake? Then check out these posts:
Read books together
Some of my best memories over the years have been reading out loud to kids, especially when we read in bed and/or multiple people were involved in the listening.
I couldn't possibly list all the books we read together, but here are some of ones that were particular family favorites:
Play with Playdough
Playdough is great and has a unique calming effect on kids (and adults).
Just make sure your kids play with it in a non-carpeted area (ask me how I know!)
Don't have any Playdough in the house? This video shows you a simple no-cook way to make your own.
How to Make Play Dough – Easy No Cook Recipe
Do word searches, mazes, and other pencil puzzles
One of my kids would groan if I suggested this, but other kids love this stuff. (I know I did.)
The good news is that, in this day and age, you can get a bunch of printed activities immediately, and for free no less.
Here are some free printables for kids:
Disney princess word search puzzles
Easter bunny mazes
Do yoga together
I love yoga, and it has great benefits for kids as well as adults.
Among other things, it teaches them calming techniques and allows them to practice focusing (which is desperately needed in this day and age.)
Here's a fun, relatively short video you and your kids can enjoy together.
Video — Rainbow Yoga for All Ages
Make a toilet paper roll craft
You got 'em, so you might as well use 'em!
Here are are a few to get you started:
Make cereal necklaces
Most likely you have some Cheerios, Apple Jacks, or Froot Loops in the house.
Get some stretchy plastic string and have the kids make necklaces. They can go to town and hang them, garland-style, around doorways and fireplace mantels.
Cook dinner together
You have to eat anyway, so why not turn dinner into a family activity?
Here are 8 dinner recipes kids can make, including:
Pepperoni Pizza Muffins
Chicken Pot Pie
Easy Home Italian Pasta
Potato and Salmon Fish Cakes
Mini Chicken Quesedillas
Color on the floor
Well, not on the floor exactly … grab a roll of butcher paper and spread it out a few yards long. Each kid can grab a spot and start designing whatever they want.
Work on a puzzle together
I loved doing puzzles with my kids when they were little — probably because (honestly) those 100-piece jigsaw puzzles are just the level of difficulty for me. (Those puzzles with thousands of pieces just drive me crazy and I never finish them.)
I've found that the Ravensburger puzzles, in particular, are very high quality with beautiful designs.
Ravensburger Cinderella Jigsaw Puzzle for Kids
Ravensburger Toy Story Jigsaw Puzzle for Kids
Ravensburger Beautiful Ocean Jigsaw Puzzle for Kids
Pile on the couch together and watch a movie
Pop some popcorn, get on your coziest pajamas, and get ready to watch a good movie. Some of our favorites when the kids were younger included:
Make an indoor sandbox
Find the largest container you can find in your kitchen and fill it up with uncooked noodles and rice. (Put a beach towel under it first to try to contain the mess.)
This is a great sensory activity that some kids will really love. To make it extra fun, bury a few matchbox cars or other small toys in the rice.
Make "Witch's Brew"
Okay, this is kind of a weird thing I had my girls do when I was recovering for a serious hospital stay and just trying to cope. But they loved it and still remember it fondly after all these years.
I quickly went through the pantry and fridge found oils, sauces, condiments, and other things that either:
We were almost out of
I didn't particularly want anymore
Were expired or about to expire
Then I set them on the counter, gave the girl aprons, a big bowl, and measuring cups and spoons and told them to have at it.
They absolutely loved this.
Write letters and make cards for relatives
Remember letters?
It may sound quaint, or even strange, but why not have your kids write to their grandparents, aunt, uncles, or cousins?
It doesn't have to be anything formal or stressful. Just a drawing with a caption under it can work.
Have fun in the tub
All 3 of my kids loved just hanging out and playing in the bathtub when they were little.
For some simple "tub art," put a bunch of shaving cream in a couple Tupperware-style containers and then add different colored food coloring to each one. I promise that your kids will be occupied for quite a while!
Organize and purse the books, toys, and clothes
This may not sound very exciting, but it has to be done anyway … so why not work on it while you're stuck at home?
Take your time and have fun with it. Use it as an opportunity to "discover buried treasure together." Make sure you leave some time for reading the books and playing with the toys that everybody forget they even had.
Go outside (if you can)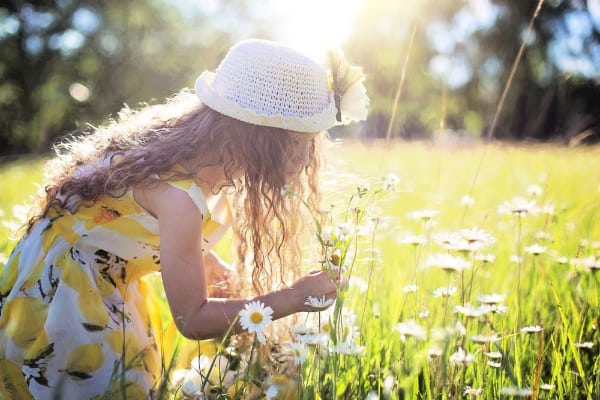 Depending on why you're stuck at home in the first place, this may not be an option.
But if you have access to your yard, then by all means take advantage of it. Here are some of the many things your kids can do:
Climb a tree (I have a photo somewhere of two of my kids sitting in a tree, one of them reading a Harry Potter book to the other)
Jump rope
Create a chalk village
Play hopscotch
Play with bubbles
Throw a Frisbee
Have an outdoor picnic
Have races
Play pretend
What are some of your favorite things to do when you and the kids are stuck inside the house? Share them below in the comments!

---
---
---