Rebecca's Fairy House with Popsicle Sticks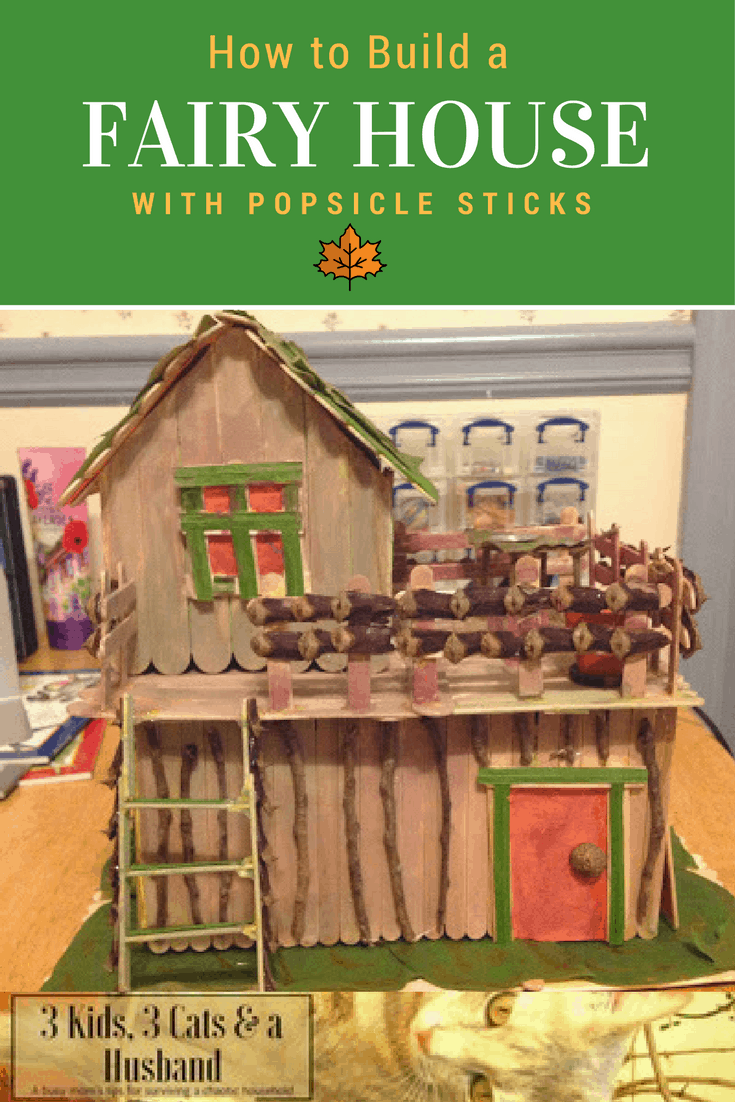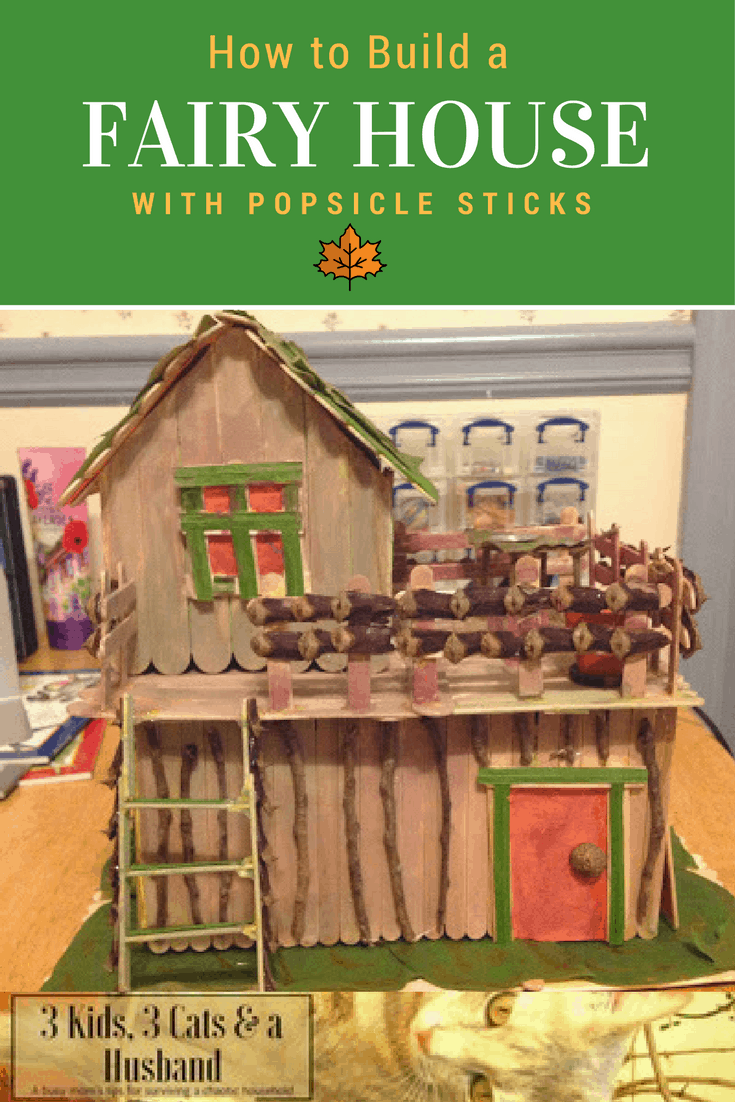 Today — mostly with my twelve year old daughter Rebecca's help — I'm going to show you how to make a fairy house with popsicle sticks.
A few weeks ago Rebecca made this fairy house for no particular reason as a decoration for her bedroom. Isn't it adorable?
How Rebecca Made the Fairy House
Rebecca said she built the base with popsicle sticks. Sometimes she glued the sticks to each other, and sometimes she glued several to a piece of paper as a backing. She didn't know the exact number of popsicle sticks she used, but she guessed that it was roughly 300, which means two packages of these:
After she made the base, she attached leaves, pine cones, sticks, and grass using a mini hot glue gun: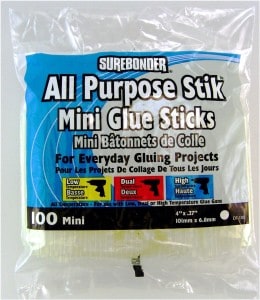 Lastly, she stained the wood using inexpensive burgundy and green water color paints.
It took her about an hour to make the whole house. She said she used a picture on the Internet to give her the idea, but otherwise she just did it free-form.
"I wanted it to actually look like things that were outside so it would look like an actual fairy house," she told me, "as opposed to a plastic dollhouse."
How to Make Furniture for the Fairy House
Rebecca's friend Bella, who is also extremely artistic, helped her make a table and chair for the fairy house. Bella made chair using a button for the seat and 20 gauge wire for the chair legs.
The two girls also made a table from a fake leaf, cardboard, and twigs. They set a mini plate and mini flower pot on it, then put a cinnamon stick in the pot.
If you want to build a fairy house and want more detailed and visual instructions, check out this video.
DIY Fairy House
Hi, I'm Jenny! I'm a musician and author with three kids. My first book, Confessions of a Wedding Musician Mom is available on kindle and paperback. It's a humorous fictional account based on my experience of starting a business and juggling young kids.
---
---