6 Cool Science Experiments to Do at Home (using household items!)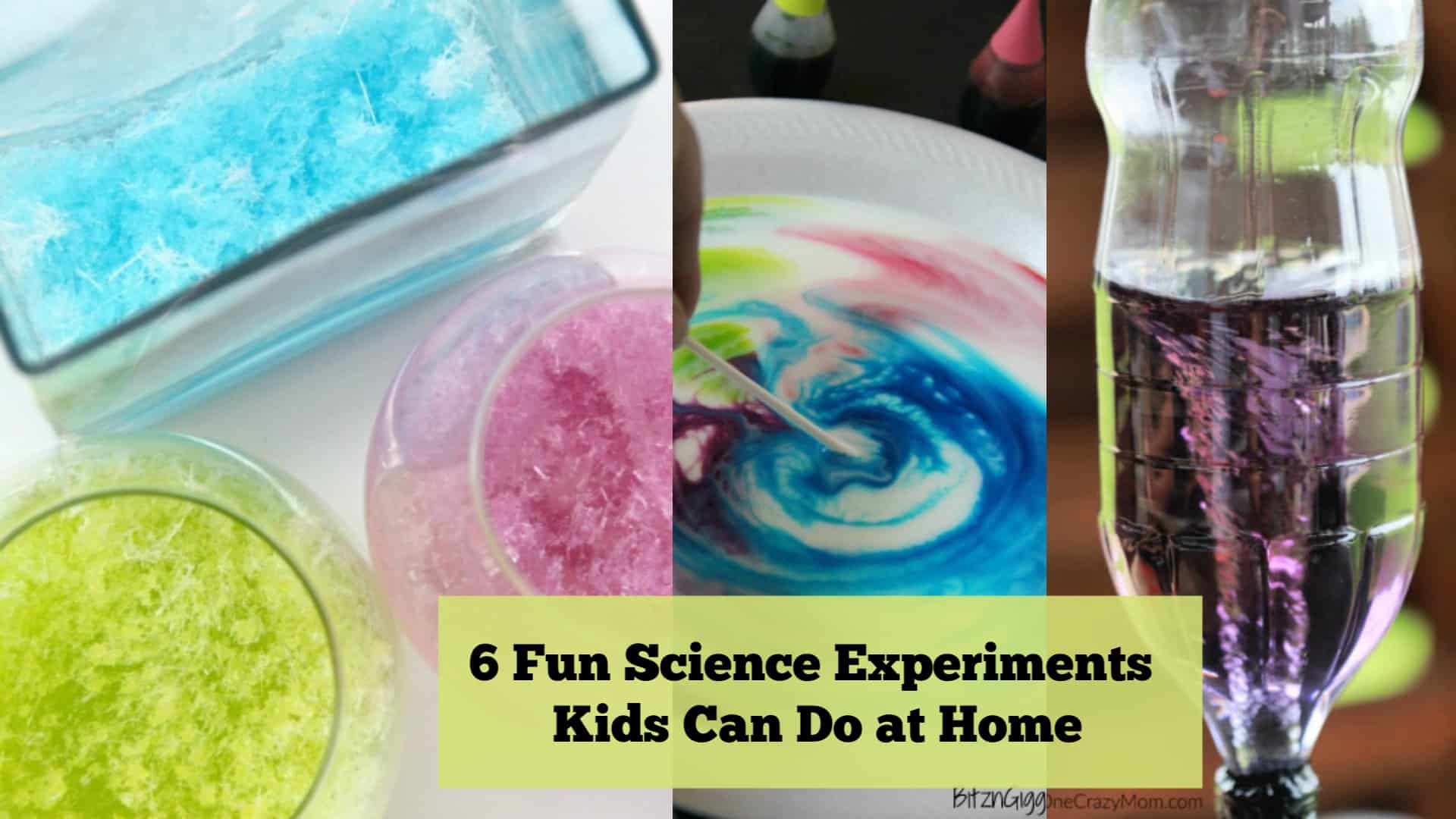 This post probably contains affiliate links. You can read the details about what that means here.
Years ago, when we were homeschooling, shopping for science experiments sometimes drove me crazy.
I didn't want to have to go buy a head or red cabbage, and Borox and see if we had an eye dropper somewhere, and order the right kind of test tubes and petri dishes, and hope I could find the tweezers, and then realize that we needed Ivory soap specifically …
…. and ARRRGH, I thought we had Alka-Seltzer in the house, but we don't so now we have to go make another trip!
I had enough to worry about already.
And I know you do too.
So if you're looking for some cool experiments to do at home using just a few basic household items … look no further!
Here are 6 hands-on activities that kids will love and that are simple to do.
&nbsp
Why are science experiments important?
In addition to being fun, science experiments have some great educational benefits for kids:
They let kids learn in a way that uses all their senses and appeals to all learning styles.
They give kids practice using trial and error.
They engage kids in a way that textbooks and worksheets can't.
They enhance critical thinking skills.
Kids are more likely to remember something when they've discovered it themselves.
Awesome Kitchen Science Experiments for Kids: 50 STEAM Projects You Can Eat!
Awesome Physics Experiments for Kids: 40 Fun Science Projects and Why They Work
Awesome Science Experiments for Kids: 100+ Fun STEM / STEAM Projects and Why They Work
Dirty Penny Chemistry Experiment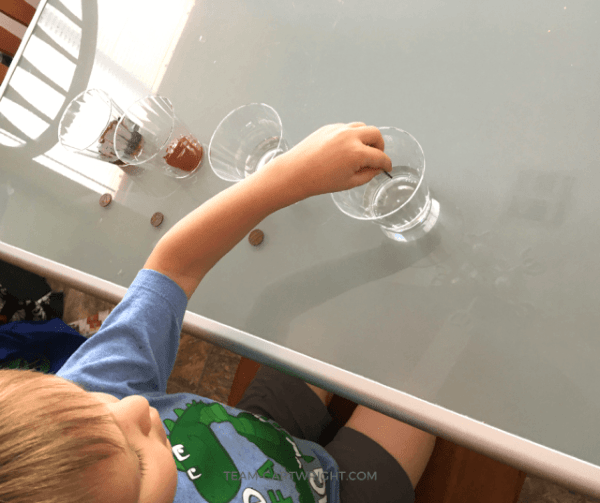 Ultimate STEM Challenge: Can you clean a penny with ketchup? Learn some kitchen chemistry and find out!
Materials needed:
Dirty pennies
Small cups
Ketchup
Water
2 or more of the following:

Vinegar
Coke
Mustard
Mayonnaise
Juice
Milk
Lemon juice
From Team Cartwright.
Rain Clouds Science Experiment
While learning about clouds and rain as part of a weather study, kids will love this visual hands-on rainy day experiment where they can see a little of how and why rain falls from clouds.
Materials needed:
A glass of water
Foam shaving cream
Food coloring
From Simple Living Creative Learning.
Tornado in a Bottle Science Experiment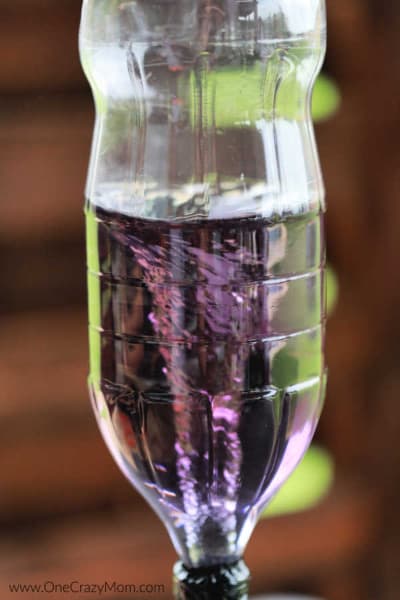 This cool tornado experiment will provide lots of fun for kiddos of all ages — and it's is so simple to do!
Materials needed:
2 empty plastic bottles that are each the same size
Water
Duct tape
Food coloring (optional, but recommended)
From One Crazy Mom.
How to Build a Volcano with Baking Soda and Vinegar
Your kids will be super impressed with how this volcano erupts while learning how science works. And it only takes a few simple steps!
Materials Needed:
Empty water bottle with the top cut off
Water
Baking soda
Liquid dish soap
Food coloring
Vinegar
From One Crazy Mom.
Cosmic Colors Experiment
This is an amazing, colorful art and science project that is kind of like "liquid fireworks." It's especially fun for the Fourth of July.
Materials needed:
Paper plate
Food coloring
1/4 cup whole milk
Liquid dish soap
Cotton swab
From Bitz n Giggles.
How to Make Salt Crystals
Can you make your own crystals?
Yes, you can! And guess what — it only requires three ingredients.
Materials needed:
Small glass container or bowl
Mixing bowl
Fork
Epsom Salts
Hot water
Food coloring
From Bitz n Giggles.
Science Experiment Books for Kids
If you're looking for more fun science experiments to do with your kids, there are several great books that will keep you plenty of ideas.
Awesome Science Experiments for Kids: 100+ Fun STEM / STEAM Projects and Why They Work
Best Seller


See it on Amazon
Parents love the beautiful photos and easy to follow instructions
This book has 100 fun, colorful, attention-grabbing activities for kids ages 5-10.
It's great for visual people, like me, as the materials for each experiments are clearly laid out and it's loaded with color photos.
Click here to see a quick video and photos of the "Naked Egg" experiment.
Awesome Kitchen Science Experiments for Kids: 50 STEAM Projects You Can Eat!
Fun Food Experiments!


See it on Amazon
Fun science experiments you can eat!
A science experiment that's also a treat to eat?
Yes, please!
Some of the experiments (recipes?) in this book include:
Nature's Candy
Homegrown Yogurt
Flaming Cheese Puffs
Protecting Your Proteins
Cinnamon Apple Pancakes
Solar-Powered S'Mores
Build a Gingerbread House
Potato People
Popcorn on the Fly
Outrageous Osmosis
The pH of Lemonade
Dueling Domes: Geodesic Gumdrop Designs
The experiments are laid out in a helpful and organized way, listing the level of difficulty, prep time, cautions, and yield.
Each experiment also has a box with the "Hows and Whys" explaining the science behind the experiment.
Click here and scroll down to see the full "Modeling Glaciers" experiment using ice cream and wafer cookies.
Awesome Engineering Activities for Kids: 50+ Exciting STEAM Projects to Design and Build
Best Seller


See it on Amazon
Over 50 experiments with easy-to-find materials
Would your child enjoy creating toothpick towers, marble runs, and water rockets? Then they will love this book!
Each activity includes a materials list and step by step tutorial. In addition, there is a short sidebar explaining the relevance to a specific branch of engineering.
Click here and scroll down to see the full sample experiment, Mini Spoon-and-Stick Catapult.
Now you have a ton of great science experiments to keep you and your kids busy and happy for a long time.
Have fun!
Other Activities for Kids: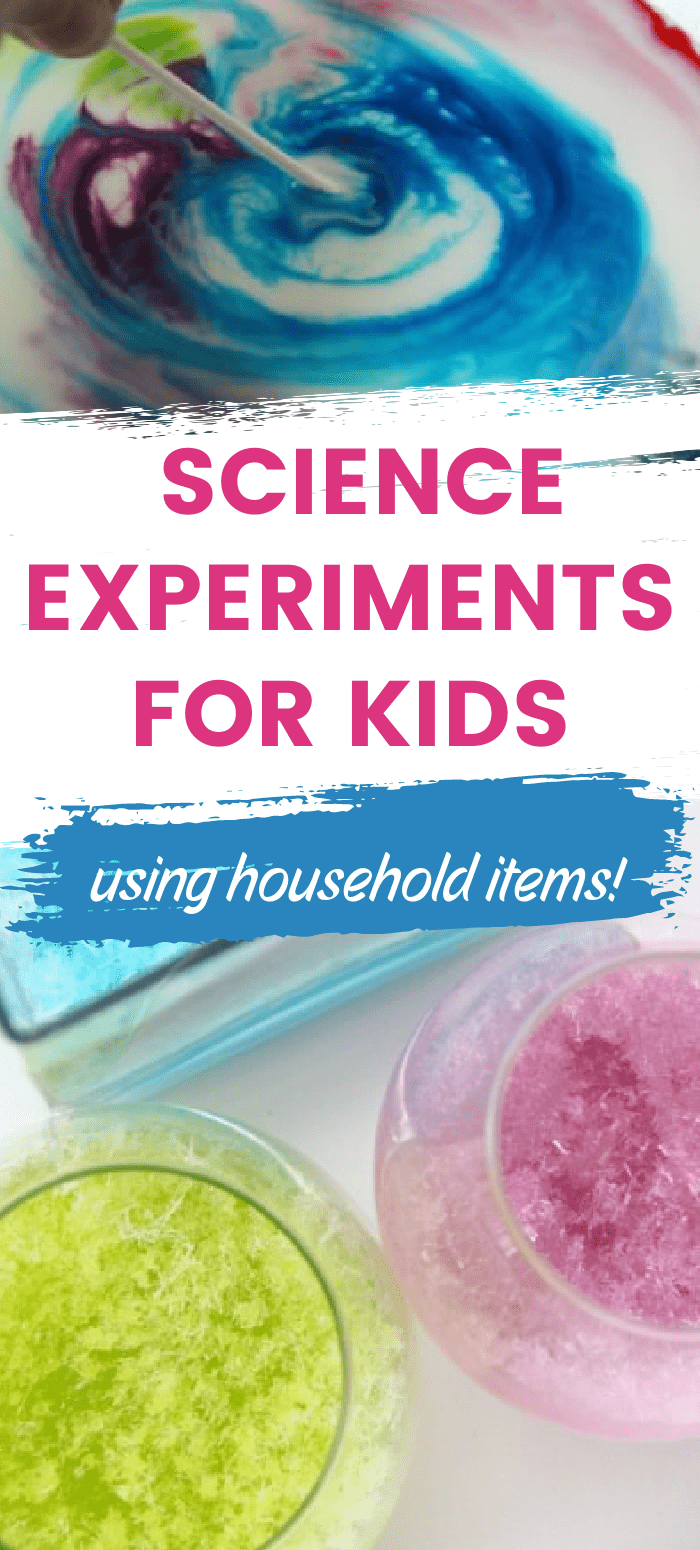 ---
---