Free Printable Unicorn Head Templates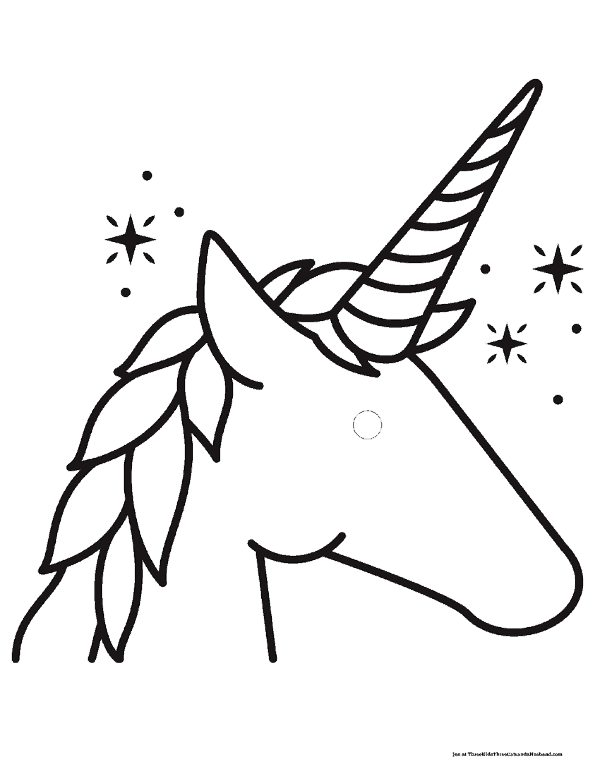 This post probably contains affiliate links. You can read the details about what that means here.
The two little girls who live next door to us are ages six and three. I love getting visits from them because they remind me so much of my two girls when they were little.
Yesterday the girls next door were outside playing when I was doing some yard work. After chatting with me for a couple minutes, the three year old left and then came running happily back across the yard with something behind her back to show me.
It was — ta-da! — a stuffed unicorn.
The little girl was especially happy to show me how the unicorn played music when you squeezed her foot.
When I came back inside and saw that Unicorn templates are very popular, so I decided to whip a few.
There are 2 different templates. One is with the unicorn standing on its hind legs, kind of like it's about to jump over something, and the other with it standing normally.
I made each of these templates in 3 different sizes:
I also includes a unicorn head. This one is more in the style of a coloring page than a template, but you can probably use it as both.
These templates come in handy for:
Tracing
Stenciling
Making party decorations, invitation, and goody bags
Making homemade cards
Making something out of felt
Unicorn Templates and Stencils
4 Piece Reusable Plastic Unicorn Stencils
9 Piece Unicorn Painting Templates
9 Piece Unicorn Stencils
Depending on what projects you're planning, you may also want some store-bought unicorn templates. The ones pictured above are perfect for painting. You can use them for making cards, decorating bedroom walls or furniture, or painting a tote bag or clothing.
Large Jumping Unicorn Template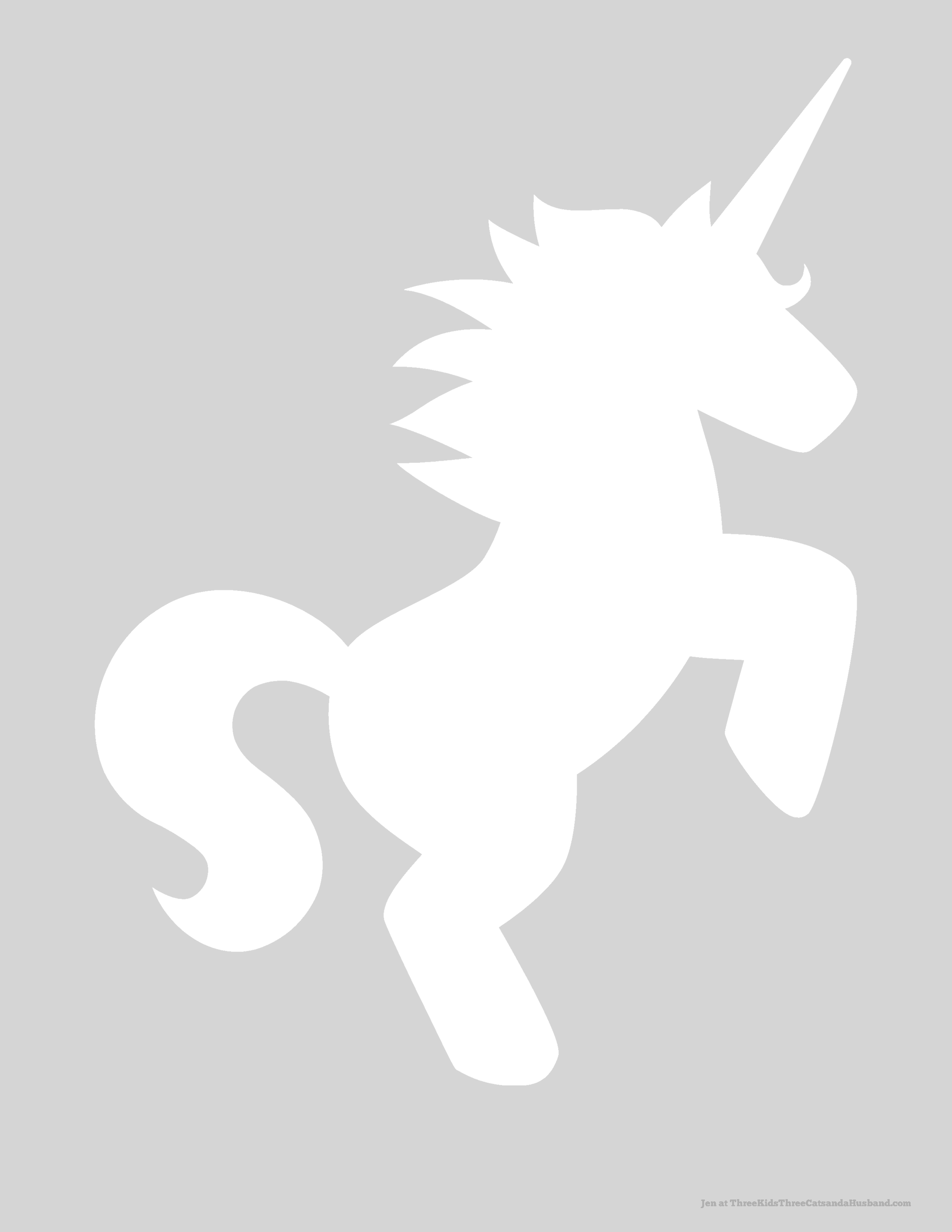 Medium Jumping Unicorn Template
Small Jumping Unicorn Template
Large Standing Unicorn Template
Medium Standing Unicorn Template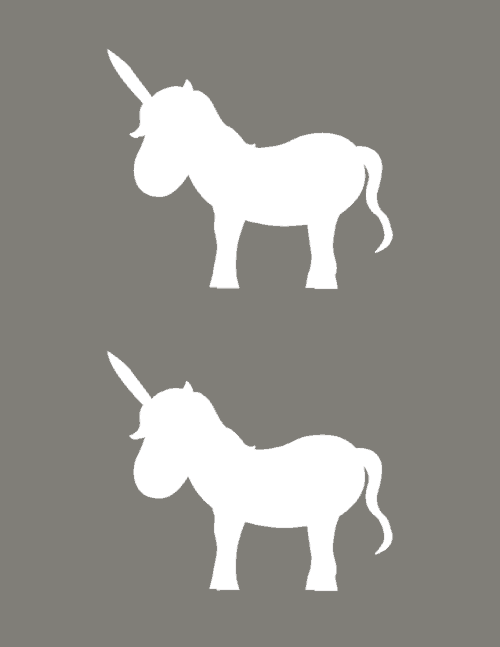 <ahref="https: drive.google.com="" file="" d="" 1oakcvabkypm3zvc2zucjprdyfu0q0lfi="" view?usp="sharing""></ahref="https:>
Small Standing Unicorn Template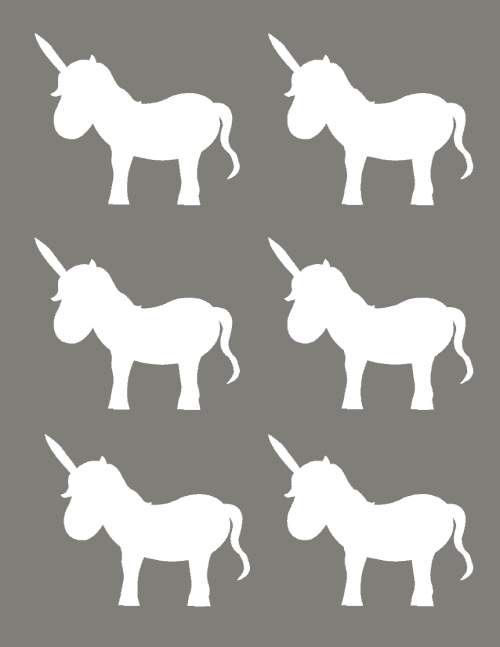 Printable Unicorn Head Template or Coloring Page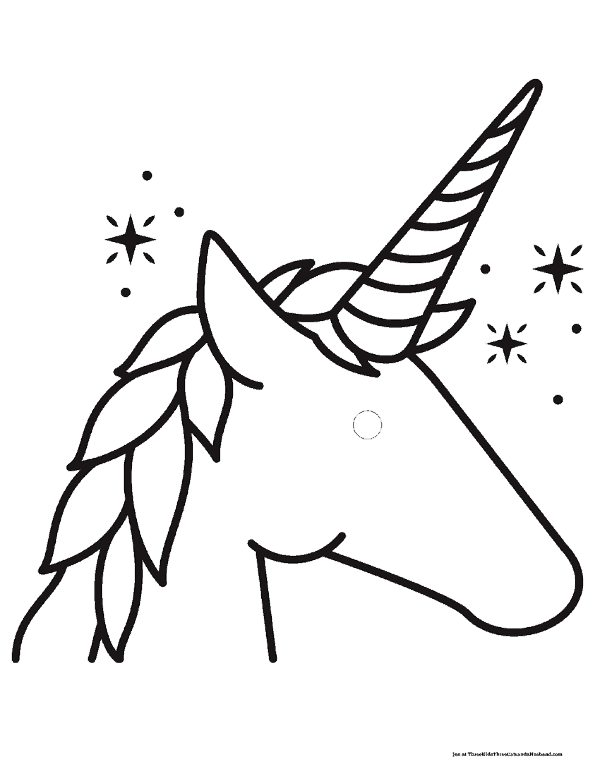 Unicorn Books for Preschoolers
Any activity with kids is more fun if there's a book to go with it, and of course there are several books starring unicorns. Here are 3 books that looked like the most fun:
A Unicorn Named Sparkle: A Picture Book
How to Catch a Unicorn
Never Let a Unicorn Scribble!
---
---