Best Soft Coolers for Disney World (including bags & backpacks)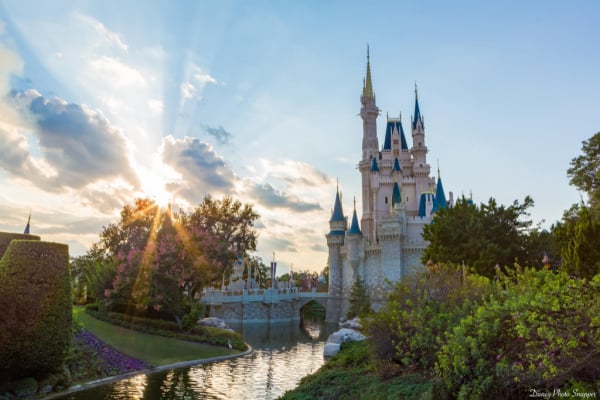 One of the best ways to save money on a Disney World vacation is to bring your own food into the park.
And yes, bringing your own food and drinks is completely allowed, as long as you follow these rules:
No glass containers
No alcoholic beverages
No loose or dry ice
Cooler must be no bigger than 24 x 15 x 18 inches
For more information about what kinds of food to pack in your cooler and where to eat it, check out my post on coolers and picnic lunches in Disney World.
In this post, we're going to focus specifically on which soft coolers and backpack coolers are good choices for a day at the Disney parks.
Coleman Soft Cooler Backpack
Dimensions: 12.2 x 6.3 x 19.29 inches
This cooler is Amazon's Choice for Best Soft Cooler Backpack
This cooler backpack has adjustable padded straps for maximum comfort, plus a large front pocket to give you quick access to things like napkins and accessories.
Amazon reviewer A Regular Guy gives a thorough breakdown of what he did and didn't like about this cooler:
Pros:

Easy washable material. I got it soaked in river water and it cleaned up nicely with a damp sponge.
Nice zippers, open and close without issue.
Front bungee cord seems useful and cinches up pretty tightly.
Straps are thick and comfy and fit well on me (5'11" 200lbs)
Mostly waterproof. I had this fastened down to my kayak which rolled in a river. Later upon getting back to shore I noticed only a little bit of water had entered the bag. I knew it wasn't supposed to be waterproof, but it's pretty darn close to it.
It kept my stuff cold. I did not check temps, I did not evaluate scientifically – I just used the backpack every day for a week during a beach vacation.
2 main areas to hold stuff are fine for what I need. (1 main and 1 front small pocket)
2 side water bottle pockets are great, too. Held a large bottle of sunscreen and a med bottle of bug spray just fine. I never put water bottle in them.
The silver lined insulation is pretty thick – thicker than any of the lunch bags, boxes, etc. that I have for my kids ….

Cons:

The handle is a bit thin, I wish it was thicker or covered with plastic/foam of some sort.
I don't like the waist belt and I don't use it. Wish there was a way to remove it and reattach when I needed it.
Zippers aren't waterproof, but they are close. The 4-minute river submersion only yielded a little bit of water (less than an ounce for sure.)
Tourit Cooler Backpack
Dimensions: 17.7 x 13.0 x 7.5 inches
This cooler backpack comes in black, red, navy blue, and grey (as pictured above). It has a zipper closure and is made of tear-resistant, durable fabric. It claims to have a leak-proof liner and keep your food cold for up to 10 hours.
One particularly nice thing about the Tourit is that is has multiple compartments to keep your stuff organized:
Main roomy storage compartment
2 Side mesh pockets
2 Large front zipper pockets
Mesh pocket on the strap
Reviewers who brought this backpack cooler to Disney World loved that:
The straps were comfortable
It first easily on all the rides
Bag inspection was quick and easy
CleverMade Collapsible Cooler Bag
CleverMade Collapsible Cooler Bag
Dimensions: 18.25 x 12.25 x 12 inches
This cooler bag is Amazon's Choice for Best Soft Cooler.
It is made of polyester and comes in four different color combinations. The photo above is heathered charcoal and black.
What's great about this cooler is that when it's empty, you can fold it down to a flat 3 inches.
The bag has patented "SnapHinges" on both sides to give it structure and support when it's open. You can close the cooler by pushing these hinges in, then folding it down.
Another nice thing about this bag is that it lends itself nicely for trips to the grocery store or farmer's market, especially if you have a but of a drive an don't want your ice cream to melt or your fruit to get warm.
While the reviews for this cooler were overwhelmingly positive, there were definitely some people who did not like it, saying that it leaked and didn't keep their food cold for very long. You can read all the negative 1-star reviews here.
Lifewit Collapsible Cooler Bag
Lifewit Collapsible Cooler Bag
Dimensions: 13.8 x 11 x 11 inches
This cooler, which come in either grey or black, is very similar in style to the CleverMade cooler above, except that the Lifewit is smaller and has mesh pockets on the side.
The exterior of the cooler bag is constructed from high density water-resistant dirt-proof Oxford fabric for durability and easy cleaning, and the interior lining is made from PEVA foil and padded with 6mm EPE foam for great thermal resistance.
The bag features
Wide opening for easy loading and unloading
2 Side mesh pockets for storing drinks (or even an umbrella)
Deep front pocket for putting small things like snacks and napkins
Like the CleverMade cooler above, the Lifewit can also be folded flat for easy storage.
Amazon reviewer Kabbott2421 calls this the "best cooler ever":
… We bought this as a recommendation to take to Disney World. Once we got it for that, we use it for everything we take it everywhere with us and it's so nice because it's collapsible and super easy to clean. In fact, we put it in our stroller when we go anywhere with our kids and it allows us to take healthy food wherever we go.
Disney Mickey Mouse Pranzo Insulated Lunch Cooler
Mickey Mouse Insulated Lunch Cooler
Dimensions: 11.75 x 7.25 x 12 inches
This cooler is perfect for people who:
Aren't packing a huge ton of food
Want a cute cooler with a Disney theme
Want a cooler that they use to pack lunches in "real life"
What also makes this cooler unique is that the zippered front pocket includes
A stainless knife, fork and spoon
Salt & pepper shakers
Coordinating cotton napkins
Reviewers loved how cute this bag was and were impressed with the quality of both the material and the utensils.
Disney Minnie Mouse Insulated Cooler Bag
Minnie Mouse Insulated Cooler Bag
Dimensions: 21 x 13 x 8.7 inches
Here's another option for people who want a Disney-themed cooler. One reviewer described it as "Disney but not 'in your face' Disney."
It's less bulky than some of the other coolers on this list and can be carried over your shoulder or in your hand. (The size and shape make it a great pool bag.)
It has a lined interior and a separate exterior pocket perfect size for wallet or keys. The top has a full zipper to keep everything secure.
SEEHONOR Insulated Cooler Backpack
SEEHONOR Insulated Cooler Backpack
Dimensions: 17.7 x 7.9 x 13.0 inches
This cooler backpack comes in six different colors, including black, blue, camouflage, grey, khaki, and dark grey (pictured above).
It includes a small removable multi tool that you can use as a bottle opener, can opener, or screw driver.
It's made of heavy duty nylon that is lightweight and won't rip, tear or scratch. The shoulder straps are padded and fully adjustable.
The backpack contains:
Large main storage compartment
2 Side mesh pockets
2 Large front zipper pockets with mesh divider to keep utensils
Zipper pocket on the lid for extra storage
Bottle opener
Mesh pocket on the strap
Amazon reviewer Jennifer Gonzalez said they had a great experience with this bag at Disney World:
Amazing bag to keep things cool. Very spacious and fits so much! Comfortable adjustable shoulder pads to wear as a backpack.

We took it to Disney World and also kept it under our stroller …

Has ton's of pockets that makes things easily accessible. The front zipper section is NOT insulated which is great to keep your phone, wallet, etc.

The main compartment as well as a small quick access zipper pouch on the top IS insulated and has plenty of room. There is also a pocket on one of the straps that stretches with mesh to allow for things to fit (not sure what I'd keep in here though).

One of the great features that this bag has is that it has additional padding on the part that rests on your back when it's being worn that really helps in a few ways:

Keeps your back comfortable for longer
Separates your skin from the cold bag

…
ADRIMER Insulated Backpack Cooler
Dimensions: 12.2 x 6.1 x 17.1 inches
This insulated backpack cooler is made of high-density, water-resistant fabric for durability, a padded back panel for support, and adjustable shoulder straps for comfort.
It includes:
Large main insulated compartment on the bottom for your drinks or food
Top storage compartment for organizing dry items
3 Medium zipper pockets in front
Mesh pocket
Zipper pockets on both sides
Anti-theft pocket on the back is for protecting your valuable items
Hidden pockets in the shoulder straps that can be used for ID and credit cards
Amazon reviewer Michelle said this backpack cooler was the perfect size for her family:
I'm sooooo happy with this backpack … It's smaller than what I was expecting BUT it turned out to be a perfect size for a backpack cooler.

I headed out to the county fair with my 3 little ones. I filled the backpack with waters, ice packs, 6 sandwiches, cut fruit, a change of clothing for each kid AND there was still room left! Best part was that it wasn't uncomfortable nor heavy at all. I am in love with this cooler backpack right now …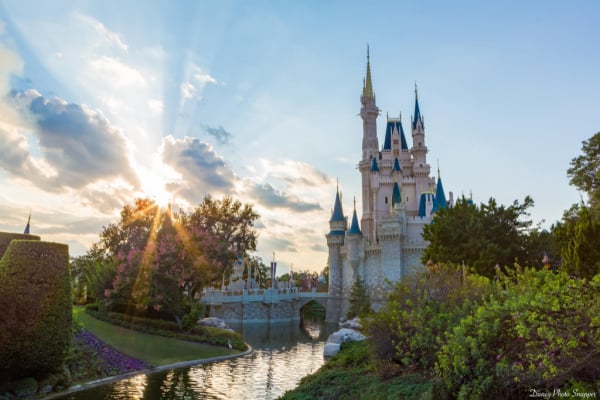 What soft cooler do you bring to Disney World?
Now it's your turn.
Have your ever brought a cooler to Disney World? If so, which one do you use, an what do you like about it? let us know below in the comments!
---
---