Nutter Butter Reindeer Cookies With Pretzel Antlers
This post probably contains affiliate links. You can read the details about what that means here.
Our church has a Christmas cookie sale every year in early December. People sign up to bring several dozen cookies and all the proceeds from the sale go to MUST Ministries, an organization that provides things like groceries, hot meals, emergency shelter, and clothing to people in need.
Rebecca, my middle child, loves to bake and is also very creative and artistic, which is a good combination for this kind of thing. She single-handedly provided three different kinds of cookies for the sale and received lots of compliments.
These reindeer cookies, made from Nutter Butter cookies and pretzels, were her big hit, and quite possibly the most popular cookie at the entire sale. Here's how Rebecca made them.
Holiday Cookies: Showstopping Recipes to Sweeten the Season
Betty Crocker's Cooky Book
A World of Cookies for Santa
A Merry Christmas Cookbook
Reindeer Cookie Ingredients

The ingredients — nutter butters, pretzels, mini M&Ms, and white chocolate chips
The white chocolate chips were Rebecca's own idea. She chose to melt them and use them in place of frosting. (See, I told you she was creative.)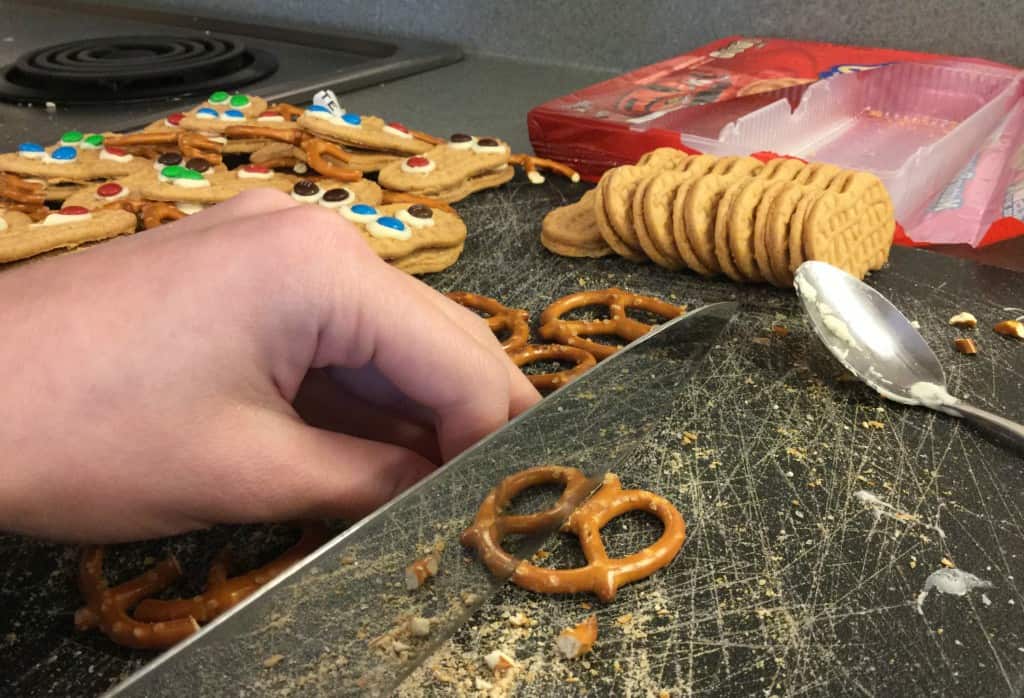 Video — Gingerbread Reindeer Cookies for Christmas
How to Make Reindeer Sugar Cookies
---
---