Jamie Deen's Award-Winning Chili Recipe with Beer
This post probably contains affiliate links. You can read the details about what that means here.
Rachael recently attended a huge church teen event that had a Chili Cook-Off, and she informed me that not only did I need to make chili more often, but I needed to try making different kinds of chili.
Fair enough. I'd been making the same type of chili for at least five years now, so it was time to try something new.
I discovered that Jamie Deen (one of Paula Deen's sons, of course) has a very popular award-winning chili recipe.
And his cookbook Jamie Deen's Good Food: Cooking Up a Storm with Delicious, Family-Friendly Recipes, has some really great reviews on Amazon, including ones calling it "normal food for normal families" and "delicious and didn't have me searching all over town for obscure and expensive ingredients!"
Jamie Deen's Good Food: Cooking Up a Storm with Delicious, Family-Friendly Recipes

Y'all Come Eat

The Deen Bros. Take It Easy: Quick and Affordable Meals the Whole Family Will Love: A Cookbook

Need to Freeze Your Chili?
One of the great things about chili is that you can make extra (and this recipe makes a lot!) and freeze some or all of in portion sizes for future meals.
One of the things I like to do is wake up one morning about a month later, dump the frozen leftovers into the crockpot, and turn it on low. Pretty easy way to make dinner, huh?
The only problem is that packing up and storing those leftovers can be kind of a pain.
Big Tupperware-like containers take up too much space in the freezer (and I've even had some containers crack from the cold temperature).
Freezer bags work better, but getting the chili into the bag is usually a two-person job that ultimately makes a mess no matter how I do it.
That's why I was excited to find these really cool plastic racks for filling storage bags.
No-Spills Adjustable Baggy Rack Stands
No-Spills Adjustable Baggy Rack Stands
It makes the job much easier — and a whole lot less messy! You fasten the freezer bag under the clips, which makes the bag "stand up" and stay open so you can easily pour your chili in.
If you give these a try, be sure to check out this advice from Amazon reviewer LV:
For those of you that reviewed about it not being strong enough to hold a sandwich baggy. I had this problem in the beginning. Then it dawned on me!! The base between the arms is to HOLD the contents.

Place your baggy and adjust the clips low enough to where the bottom generously covers the base.

Now when filling, the cups and arms hold the baggy up and the base holds the weight. Just like in the seller's picture. Should have looked earlier!! Genius!!
One extra bonus — if you like to clean and re-use your baggies, it also doubles as a drying rack!
✅ CLICK HERE to see a video demonstration of how these cool baggie racks work.
What Does Adding Beer to Chili Do?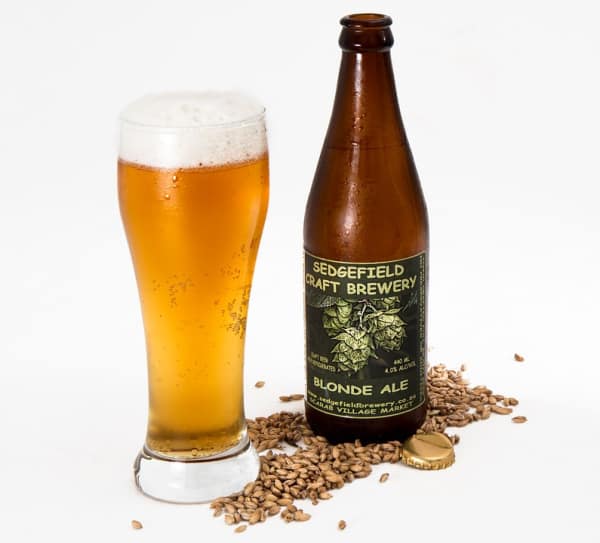 The idea of using beer in a chili recipe was intriguing to me: not only did it sound like something that would be tasty, but it also struck me as something that "cool people do."
But other than sounding cool ("Hey, there's beer in this chili!"), what does the beer actually do?
According to this forum, beer is used in cooking for the same reason that wine usually is.
When you're making a pot of chili, you're doing what's called a "reduction" (thickening and intensifying the flavor of a liquid mixture).
You already have plenty of water from the cans of tomatoes, so adding more water would be … well, kind of boring.
The beer adds a "malty" flavor, and its sugars that give the chili a deeper flavor.
So what kind of beer should you add?
Basically, whichever kind you like!
I use Sam Adams Boston Lager, because that's what Rob drinks and we typically have it in the house.
I've also heard Dos Equis recommended as a good "chili beer."
The more flavor your beer has, the more it will impact the flavor of your chili.
What Gives Chili the Best Flavor?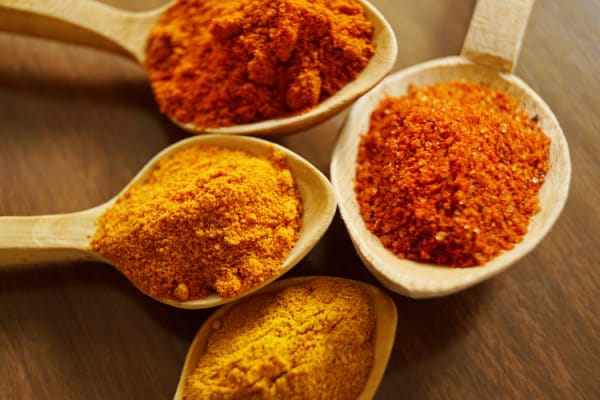 My family always jokes about how when you find a recipe online, the comments will say something like:, "This is a great recipe! Instead of butter, I used coconut oil. Also, I cut the amount of sugar by half, used cloves instead of nutmeg, doubled the amount of cinnamon, and added some ginger. We all loved it."
If you're the kind of person who likes to experiment with recipes, here are things you might want to try adding to your next batch of chili:
Cinnamon (I've done this and love it, but other family members do not)
Cocoa Powder
Molasses
Soy Sauce
Balsamic Vinegar
Mangoes (yes please)
Sriracha (no thank you)
Honey (ooh boy, would my family hate that)
Olives
Barbecue Sauce
Also, I bet it would be interesting to substitute coffee for the beer, although I have not tried it.
If you do, let us know how it came out in the comments!
We topped our chili with cheddar cheese, sour cream, and Fritos. Rebecca made mini corn muffins on the side.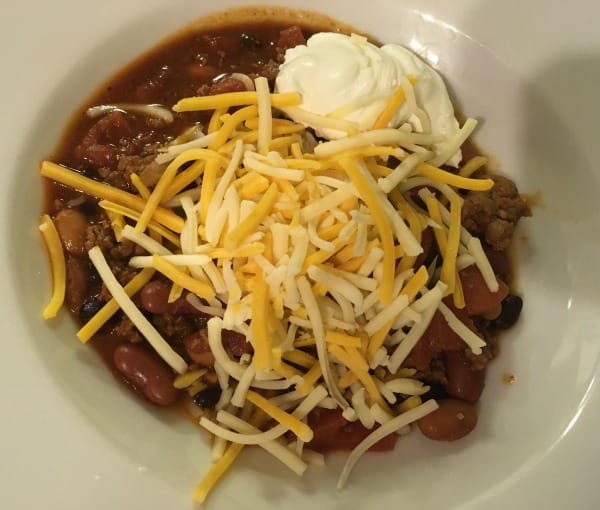 We also like to make rice to go with our chili.
For one thing, my oldest daughter Rachael loves rice and will eat an entire bowl by itself and call it a meal.
Plus I like the fact that it's an inexpensive way to make stretch the chili out and make it last longer.
I use the Aroma 8-cup rice cooker.
Aroma Rice Cooker With Delay Timer
One thing that's nice about the rice cooker is that it has a delay timer, so you can set up your rice, and then begin making the chili and forget all about the rice, knowing it will ready when you need it.
Almost everyone in my family agreed that this was better than my usual chili.
The one exception was my middle daughter, Rebecca. However, Rebecca dislikes sausage (for some crazy reason), so that could be why she didn't care for it as much.
If you have someone in your home who isn't a sausage fan, I'm sure you could just substitute more ground beef, or even ground turkey, if you wanted to.
Jamie Deen's Award-Winning Chili Recipe
Cook Time:
2 hours
15 minutes
Total Time:
2 hours
35 minutes
Ingredients
2 tablespoons olive oil
1 large red onion, diced
1 medium red bell pepper, diced
1 medium yellow bell pepper, diced
4 cloves garlic, chopped
1 pound lean ground beef
8 ounces Italian sausage, casing removed
1/4 cup chili powder
1 tablespoon ground cumin
1 tablespoon dried oregano
4-ounce can tomato paste
12-ounce bottle beer
42 ounces of canned diced tomatoes
14-ounce can diced tomatoes
15-ounce can black beans, drained and rinsed
15-ounce can kidney beans, drained and rinsed
15-ounce can pinto beans, drained and rinsed
Sour cream, cheddar cheese, olives, tortilla chips, and other optional toppings
Instructions
Add the olive oil to a large Dutch oven over medium-high heat.
Once hot, add the onions and peppers and saute until soft, about 4 minutes.
Add the garlic and saute until just fragrant.
Stir in the beef and sausage, breaking it up with the back of a wooden spoon, and cook until browned, about 6 minutes.
Drain the beef mixture through a colander. Add it back to the Dutch oven and stir in the chili powder, cumin and oregano. Cook for about 2 minutes.
Stir the tomato paste into the beef mixture; this will "toast" it and give the chili more flavor.
Add the beer and stir up any browned bits on the bottom of the pan.
Bring to a simmer, and then add the diced tomatoes and beans.
Simmer on medium-low for 2 hours, stirring on occasion to keep the bottom from sticking.
Serve over rice, if desired, with toppings of choice
Recommended Products
As an Amazon Associate and member of other affiliate programs, I earn from qualifying purchases.
Other Food & Recipe Posts: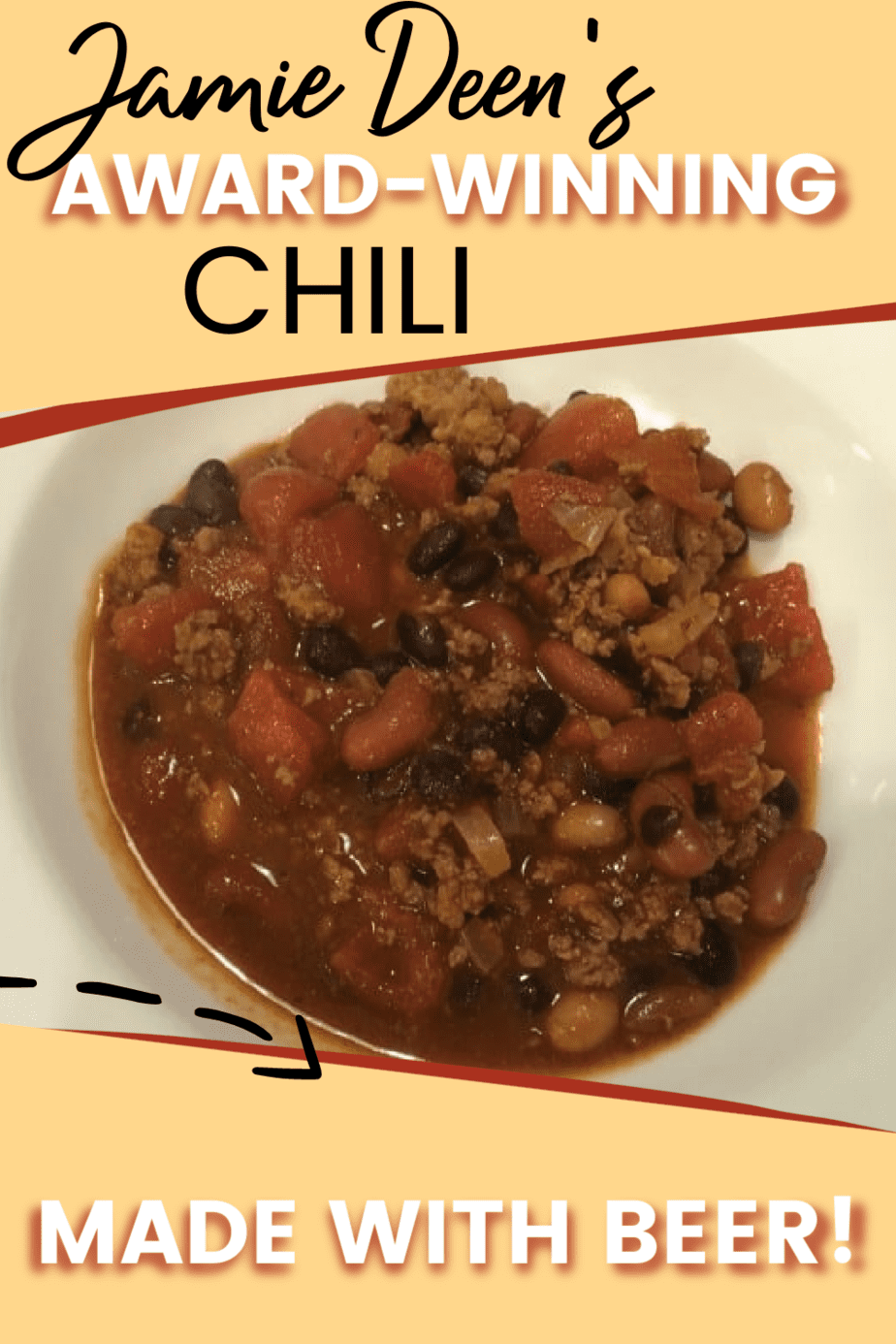 ---
---