Free Easter Printables: 3 Word Searches for Kids
This post probably contains affiliate links. You can read the details about what that means here.
I've spent plenty of time over the years printing out free printables for my two daughters to have fun with.
(My son, on the other hand, was never interested in that kind of thing, and for the most part I didn't force it.)
With Easter coming up, I thought it would be fun to create a few printable word searches.
Are Word Searches Educational?
I remember doing word searches a lot when I was in elementary school, and I always sort of assumed in the back of my mind that it was a "filler" activity, just something to do if we finished our "real" work early and still had a few minutes until lunch or recess.
However, according to this article, word searches are more than just a fun way to pass the time.
Word searches can also:
Help develop word recognition
Help develop pattern recognition
Reinforce vocabulary
Help with spelling
A Great Highlighter Pen for Kids
In my opinion, word searches are best done using highlighter pens. (Just circling the words in pen or pencil eventually just creates a big mess and makes it harder to find the rest of the words.)
I was searching for the best highlighters for kids and discovered this pack of 8 pens.
No-Bleed Gel Highlighter (Pack of 8)
Parents love these pens because:
They don't bleed through the paper (not even through Bible pages!), so they won't make a mess everywhere
They don't dry out, so if your kids (or you) forget to put the cap back on, the entire pen won't be ruined
They can be sharpened if you prefer to work with a finer tip
I hope you and your kids enjoy these Easter word searches! Just click the images to download.
"Happy Easter" Word Search One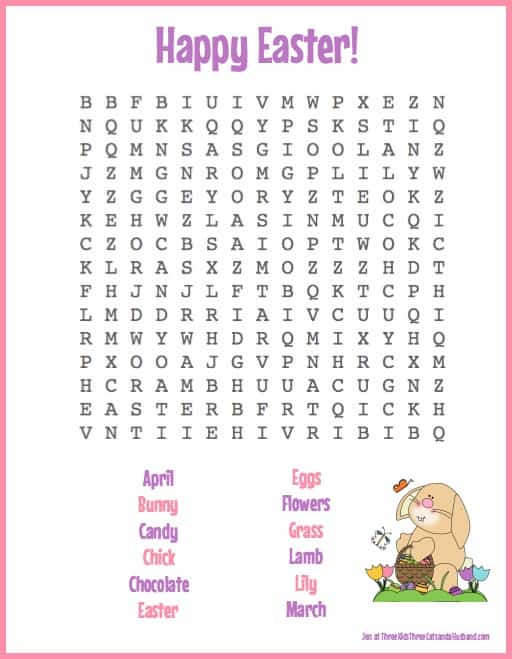 "Happy Easter" Word Search Two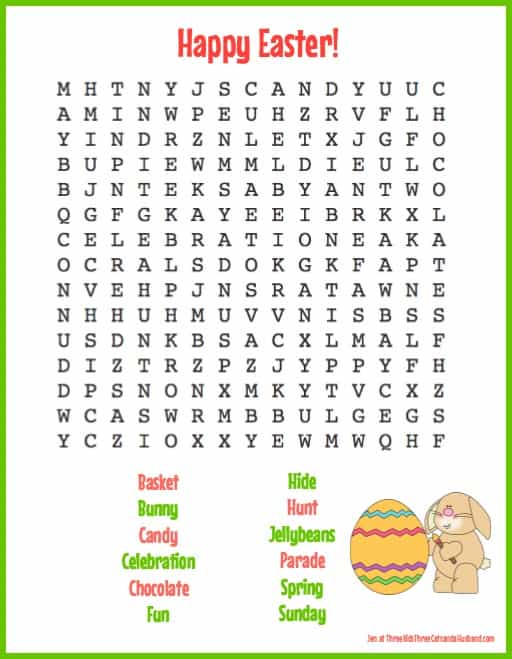 Free Printable Bible Easter Word Search
Word search Clip Art courtesy of My Cute Graphics
You might also like:
---
---