Printable Mermaid "Color by Letter" (great for preschool & kindergarten)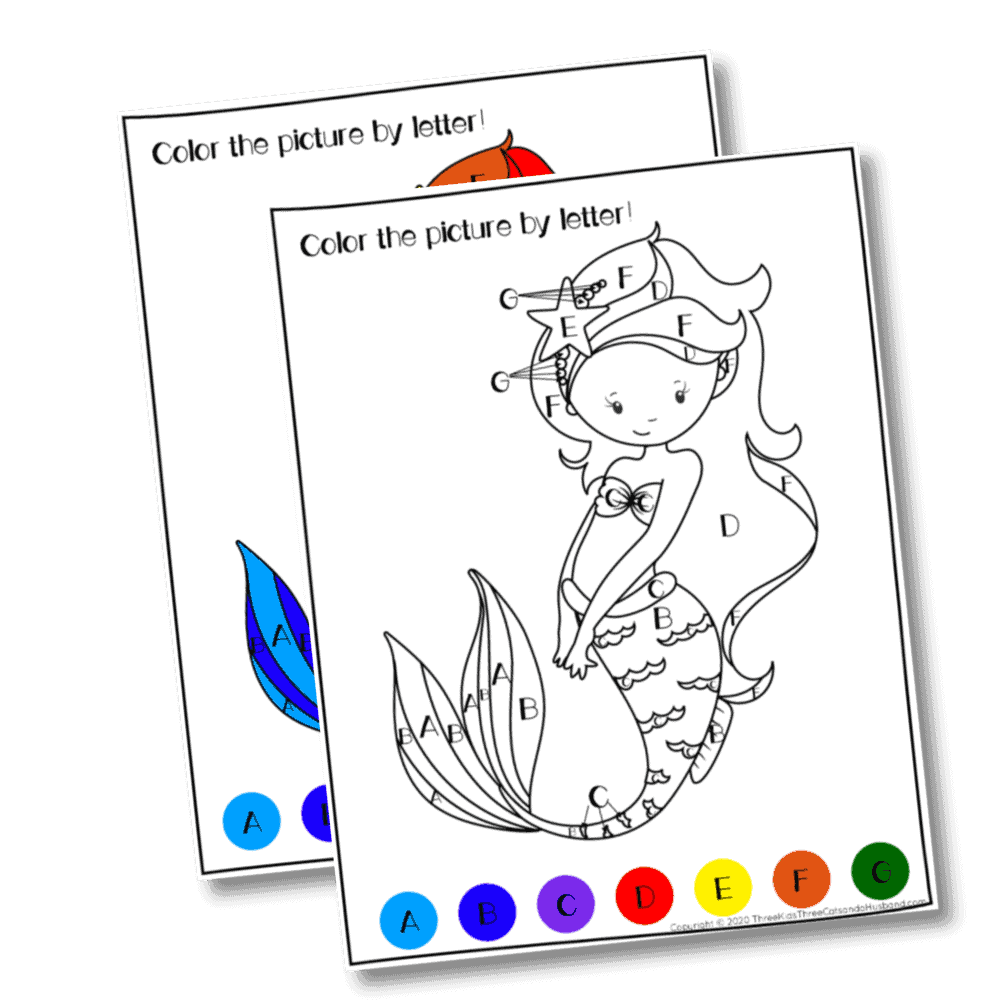 This post probably contains affiliate links. You can read the details about what that means here.
This free Color by Letter worksheet featuring is not only fun for mermaid lovers, but it also helps preschoolers and kindergarteners with letter recognition.
The picture uses the first 7 letters of the alphabet. Since those are the letters of the musical alphabet, it's also reinforcing the skills kids need to play a musical instrument.
Pretty cool, right?
But before we get to the Color by Letter worksheet …
I have another real treat for you if you know a little girl who is crazy about mermaids:
As you can see below, the Mermaid Color by Letter worksheet comes with both the coloring page and the "key," so you can see the finished product.
Of course, you can substitute or switch around some of the colors if you want. Maybe your daughter would prefer a mermaid with brown hair!
Just click on the image below to download as many copies as you like.
Enjoy!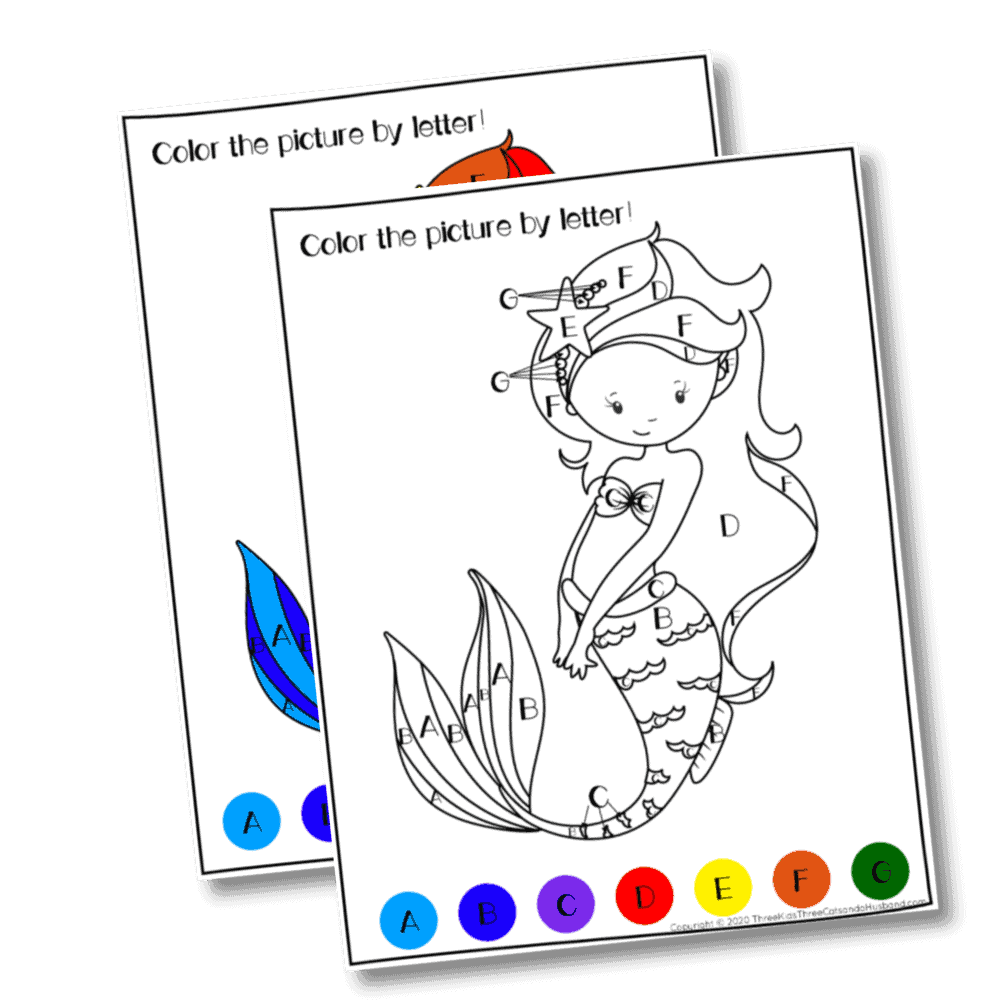 More Free Printables
---
---