Free Printable Mermaid Coloring Pages for Girls
This post probably contains affiliate links. You can read the details about what that means here.
When one of my daughters was about five years old, she was obsessed with mermaids.
She would wrap blankets around her waist to give the effect of a mermaid tail (we didn't know at the time that they make special blankets just for this purpose), and she said once that if she had just one wish, it was to become a mermaid.
If you have a mermaid-loving girl at home, she'll have lots of fun with these these mermaid coloring sheets.
Depending on what type of paper you print them on, they can be used as part of a mermaid notebook or journal, as a wall decoration, or birthday party decorations.
These page were created using images used to make these coloring are from FreePix.com.
Mermaid and Jellyfish Coloring Page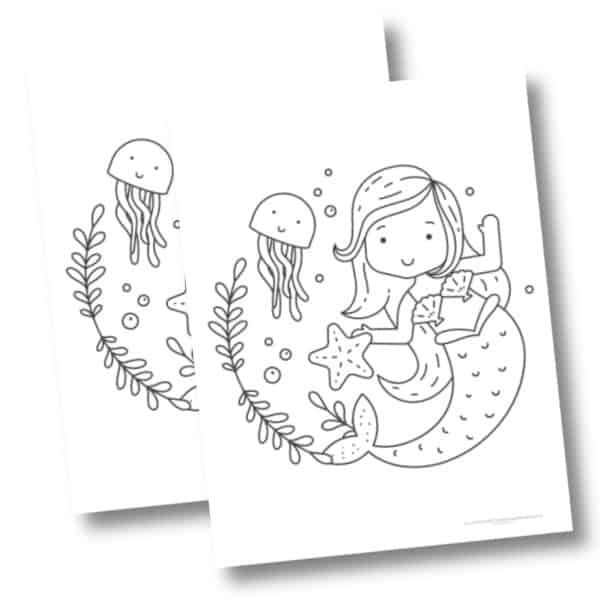 Mermaid and Fish Coloring Page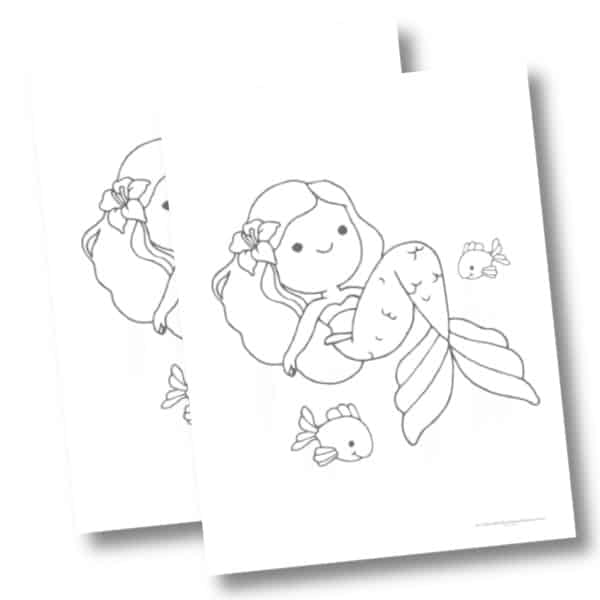 Dancing Mermaid Coloring Page
Printable Mermaid Games
Want even more mermaid stuff?
Click here to get this printable pack of mermaid drawing, coloring, tracing, tic-tac-toe, and Bingo.
Mermaid Books for Little Girls
I always love a good book (or 3 or 4) to go with whatever my kids are into. Consider having a story time to go with your coloring sessions.
Fancy Nancy and the Mermaid Ballet
Three Little Mermaids (Paula Wiseman Books)
How to Catch a Mermaid
Little Mermaid (Night Night Sleep Tight)
---
---