Free Rainbow Templates to Color & Print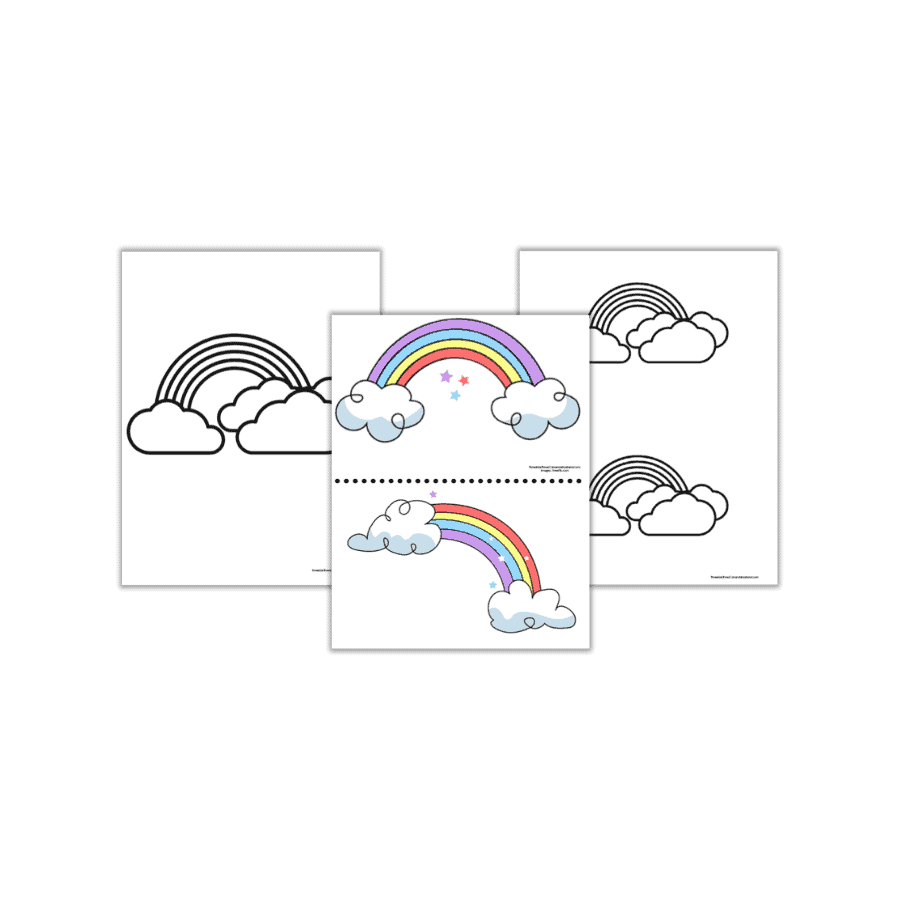 This post probably contains affiliate links. You can read the details about what that means here.
Who doesn't like rainbows? They're fun, they're colorful, they represent hope and promises … and you can use them for all kinds of kids' activities, especially when it comes to learning about colors or the science of what makes a rainbow.
I made a few black and white printable rainbow templates that can be used for all kinds of things such as:
Coloring, then cutting out and hanging as garland
Making St. Patrick's Day or unicorn party decorations
Doing a color-sorting activity with M&Ms and Skittles (or colorful beads if you want to avoid candy)
Whichever activity you choose, you can combine it with a book or two (which I always love to do).
When You See a Rainbow
Ava and the Rainbow (Who Stayed)
A Rainbow of My Own
How the Crayons Saved the Rainbow
I made the templates in 3 sizes — small, medium, and large — so that there's sure to be something that meets your needs.
I also included a couple color rainbow templates and a coloring pages with different rainbow designs.
Just click the image to download and print the template you want.
Video — DIY Rainbow Magic Card
I was looking for some new ways to use these rainbow templates and thought this "magic rainbow card" was really cute and clever.
Large Rainbow Template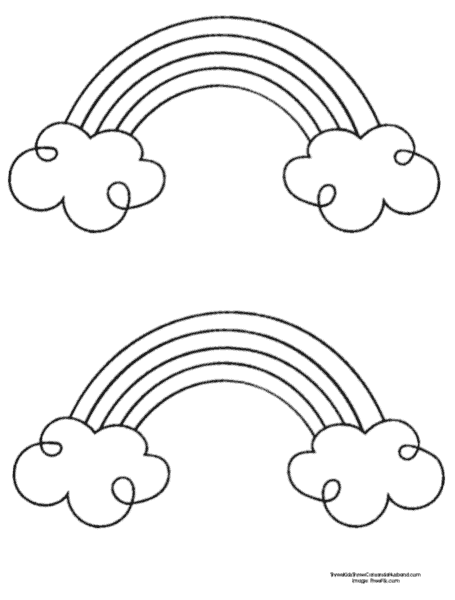 Medium Rainbow Templates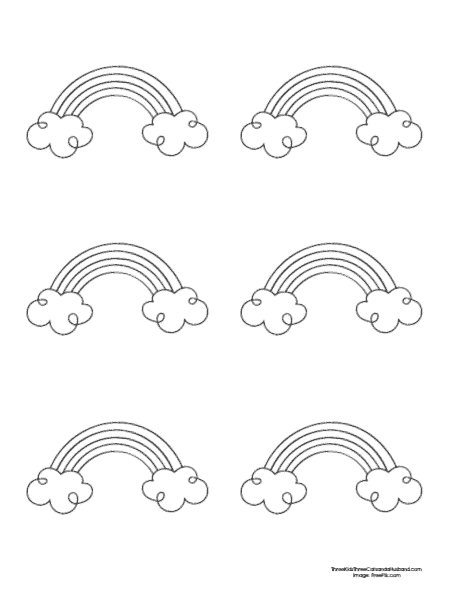 Small Rainbow Templates
Additional Rainbow Template
While the above templates are my favorite, here are is another variation you might like as well: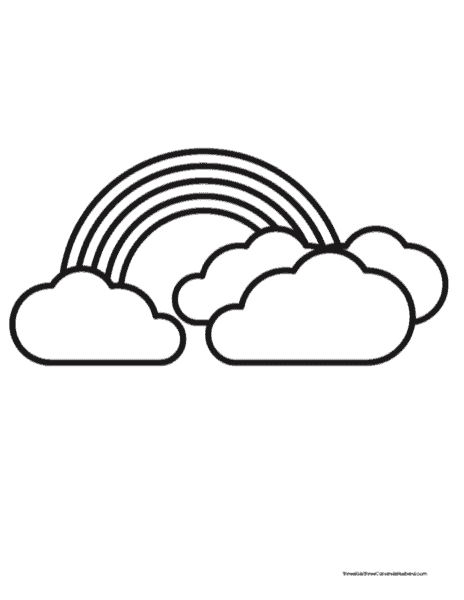 Color Rainbow Templates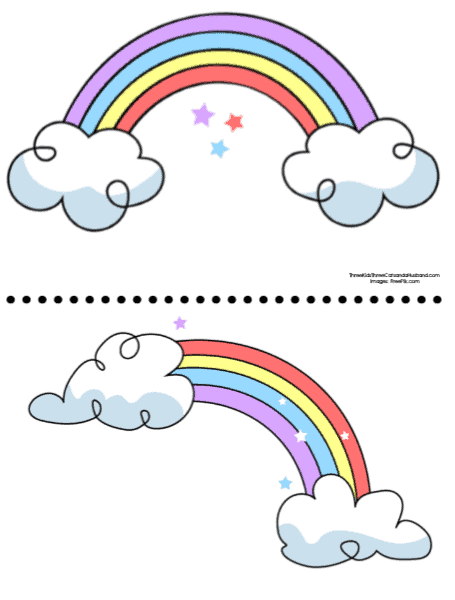 Printable Rainbow Coloring Page
Finally, here's a coloring page of various rainbows.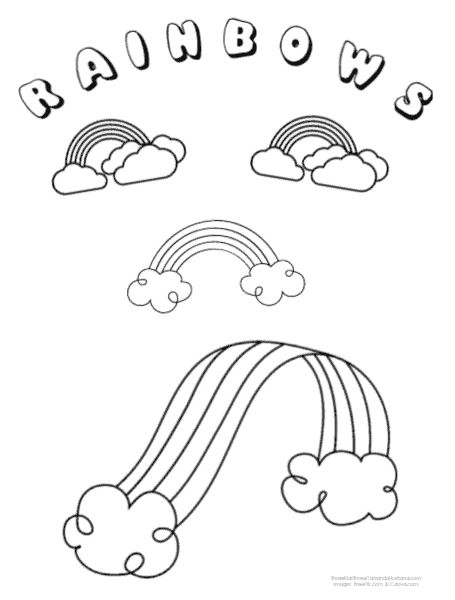 More Coloring Pages and Templates
---
---