Free Printable Halloween Word Searches
This post probably contains affiliate links. You can read the details about what that means here.
Whether you love the spooky, scary side of Halloween, the dressing up in costumes, or just the candy, you can get into the spirit of the season with these word searches.
I made 3 word searches, with two of them being fairly easy and the final one a little more challenging. They make a fun and simple activity for both home and school.
In addition to the word searches, I also included links to several Halloween books for kids. And if you scroll all the way down to the bottom, you'll find links to more Halloween-themed crafts and activities.
Halloween Books for Elementary Students
Whether you're a parent or a teacher, it's a great idea to pair these word searches with a book or two (or six).
Here a few ideas to get you started:
Ten Timid Ghosts (Read With Me Paperbacks)
It's Pumpkin Day, Mouse! (If You Give…)
The Berenstain Bears Trick or Treat (First Time Books)
Little Boo
Goodnight Goon: a Petrifying Parody
The Spooky Wheels on the Bus
Easy Halloween Word Search One
Easy Halloween Word Search Two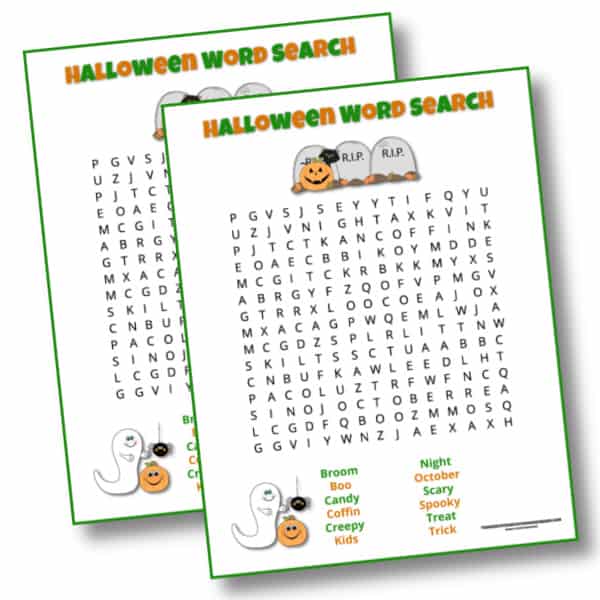 Challenging Halloween Word Search
More Halloween Activities for Kids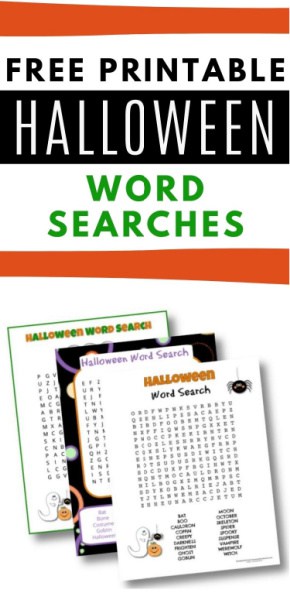 ---
---