6 Free Printable Gingerbread Man Templates (small & large)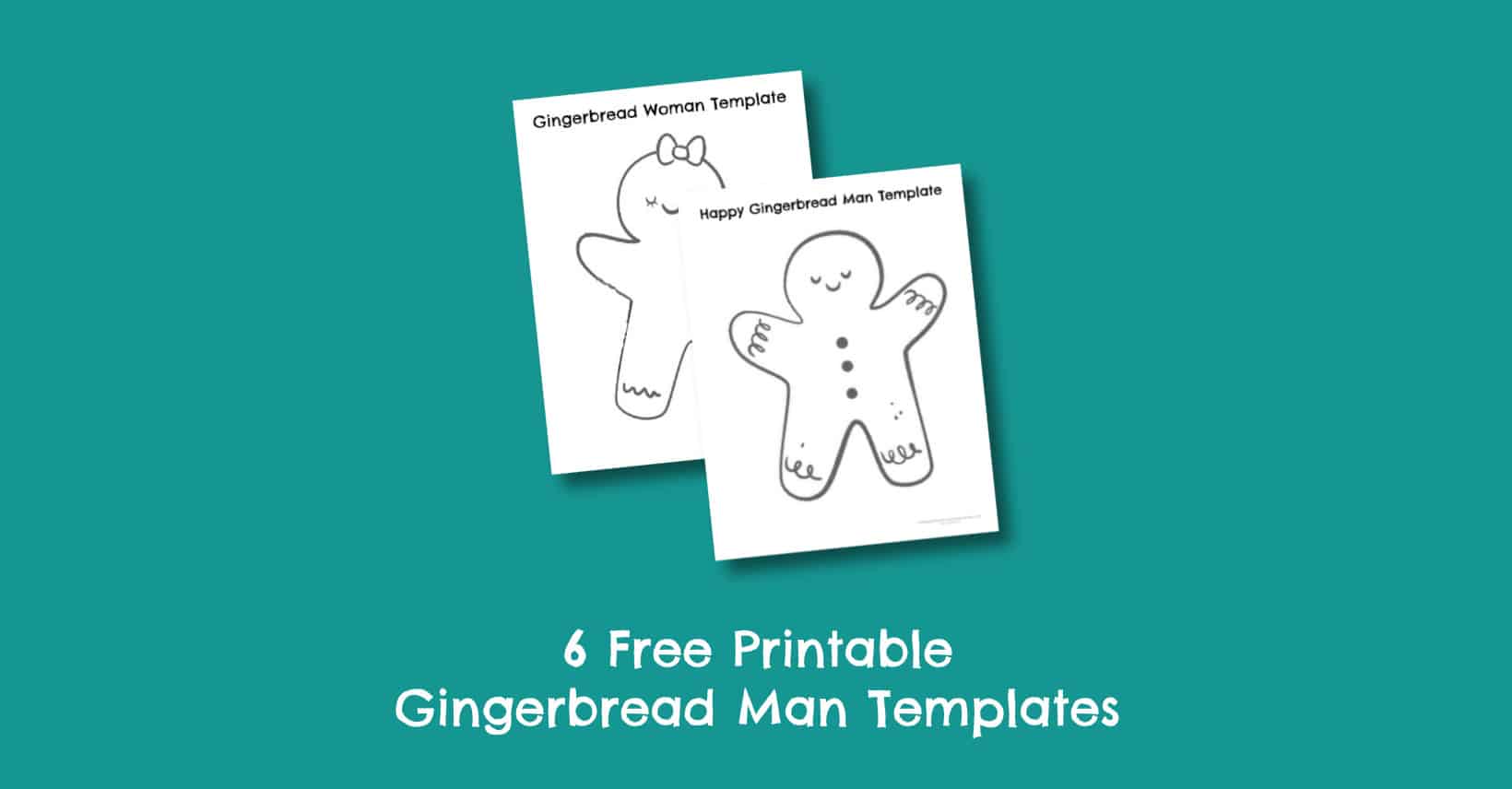 This post probably contains affiliate links. You can read the details about what that means here.
Here are 6 different gingerbread man templates (well, actually 5 gingerbread men and 1 gingerbread woman) that you can use for all kinds of activities.
The beauty of templates is that you can create activities that are as simple or as complex as you want.
Or do both!
Here a few ideas to get your imagination going:
Simply print them off and set them down on a table with a box of crayons or colored pencils for your kids
Cut out several gingerbread men on brown construction paper or cardstock and lay them out on a table along with some fun things for kids to decorate them with:

Make homemade felt gingerbread man tree ornaments
Make a cute gingerbread man pop-up card
Make puppets out of brown paper bags
Make felt gingerbread men with googly eyes, buttons, and paint pens
Use colored tissue paper to make a stained glass gingerbread man
Gingerbread Man Books for Kids
You know that I always have to find picture books to go with a theme. Here are some highly-rated books about gingerbread men:
The Gingerbread Man (Easy-To-Read Folktales)
The Ninjabread Man
The Gingerbread Man Loose at Christmas
Gingerbread Friends
Richard Scarry's The Gingerbread Man (Little Golden Book)
Ten Tiny Gingerbread Men
Note: All templates were created using images from FreePik.com.
Small Gingerbread Man Templates
Medium Gingerbread Man Templates
Large Gingerbread Man Templates
Happy Gingerbread Man Templates
Gingerbread Woman Templates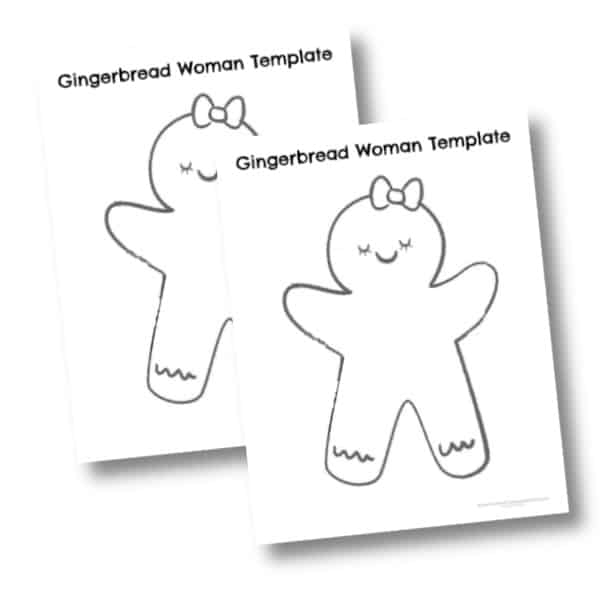 Broken Gingerbread Man Templates
More Printable Craft Templates
---
---