Free Printable Dinosaur Word Searches (Easy & Challenging)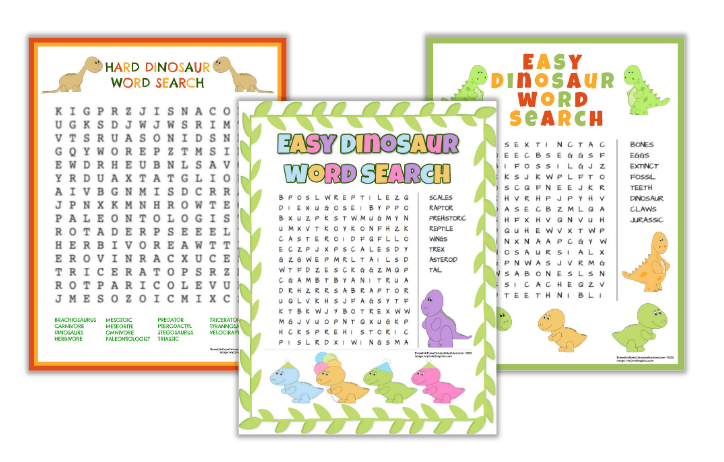 This post probably contains affiliate links. You can read the details about what that means here.
Whether your kids are studying dinosaur in school, learning about them at home, or just can't enough of those huge prehistoric animals, hear are 3 printable word searches they'll love.
The first 2 are easy (no up and down or diagonal words) and the last one is more challenging, so there's something for every age and ability level.
Easy Dinosaur Word Search 1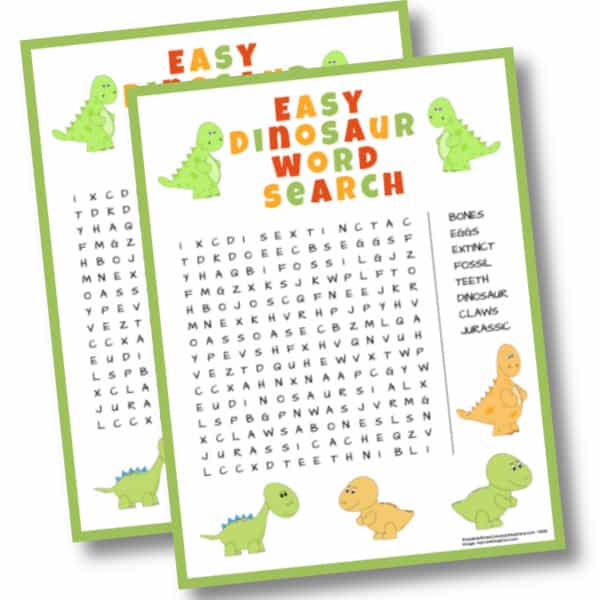 Easy Dinosaur Word Search 2
Hard Dinosaur Word Search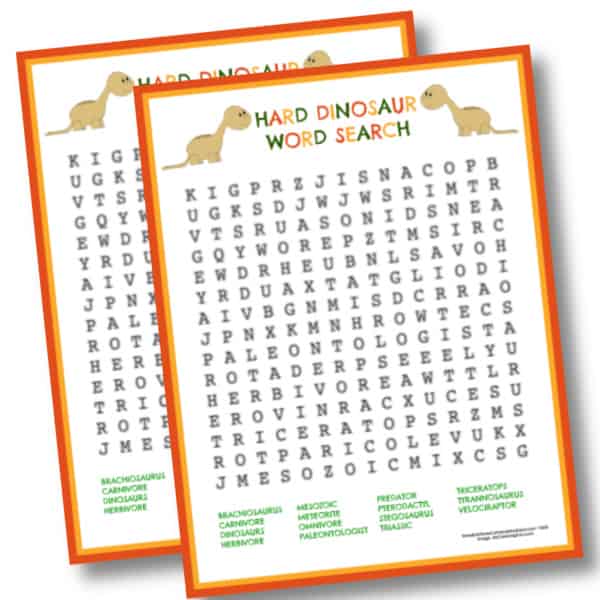 More Dinosaur Fun
---
---