"I Love My Mom Because" Free Printable for Kids
This post probably contains affiliate links. You can read the details about what that means here.
What gift do I want the most on Mother's Day?
Not brunch.
Not flowers.
Not chocolates.
Not jewelry.
Not a professional massage. (Well wait … I actually do kinda want that one.)
Those are all perfectly fine gifts (especially the massage). But what I really want more than anything is some genuine, specific appreciation.
Something more than just, "Happy Mother's Day! Thanks for being a good mom."
Rather, something that really makes my kids think a little. What do they really appreciate about having me as a mom?
Well, you can find out by using these "I Love My Mom Because" printables. (Maybe give them to your husband to give to the kids — you know, make it a little less obvious.)
I made them in three slightly different designs so you can pick the one you like best. Or maybe give each kid a different design!
Just click on each image to download and print.
Enjoy reading the answers. Happy Mother's Day!
You might also like: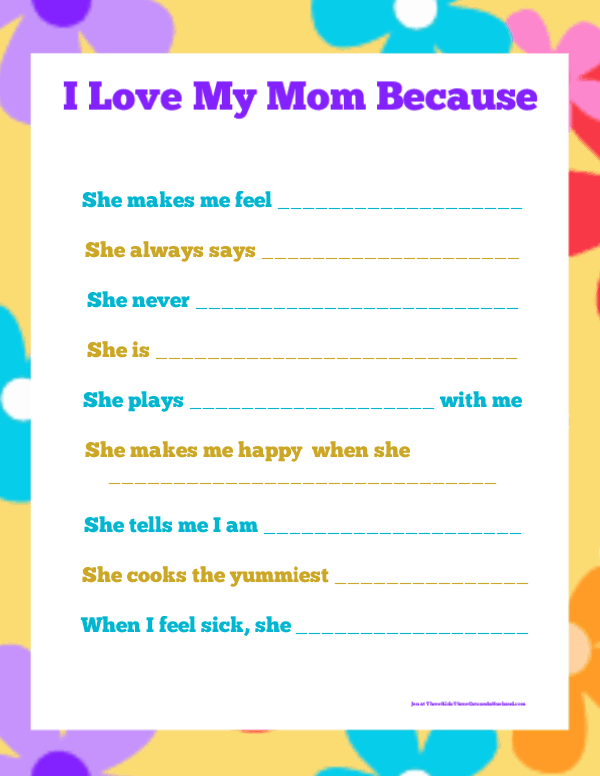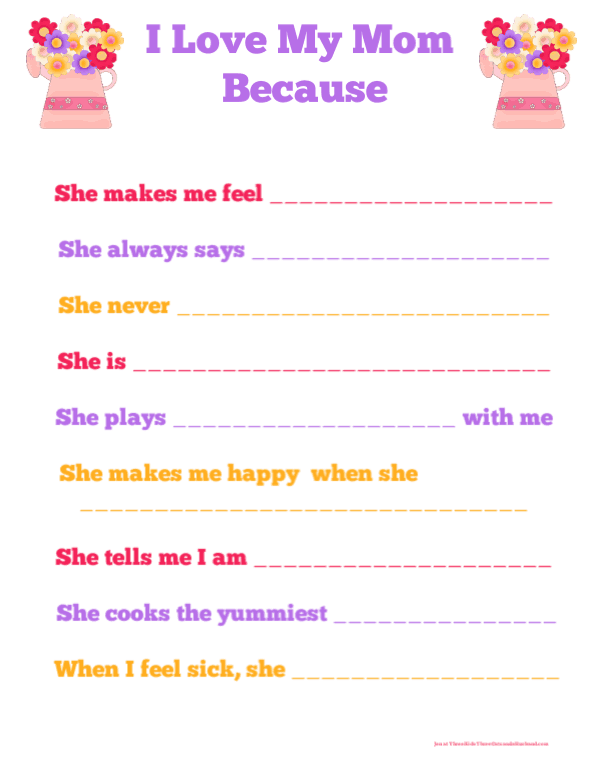 I Love My Mommy Because…
The Berenstain Bears: We Love Our Mom!
I Love Mom with The Very Hungry Caterpillar (The World of Eric Carle)
Biscuit Loves Mother's Day (Biscuit)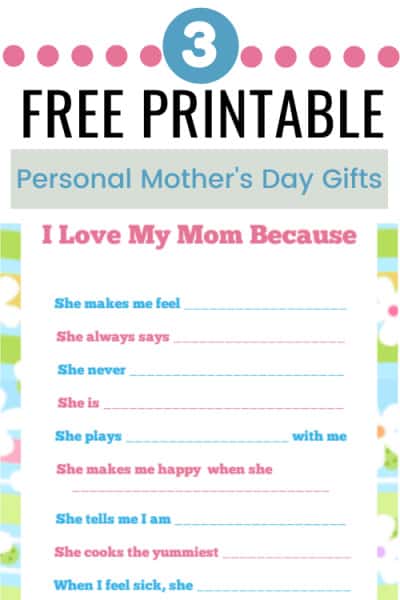 ---
---