Earth Day Printable Activities: Word Searches and I Spy

This post probably contains affiliate links. You can read the details about what that means here.
Looking for an indoor activity for your kids to do for Earth Day?
Here are 3 free printables: two word searches and an "I Spy" worksheet.
Just click the image to download each one.
I always love to find picture books specific to any holiday, so at the end I've also featured some books for kids about protecting the environment.
Have fun!
Earth Day Printable Word Searches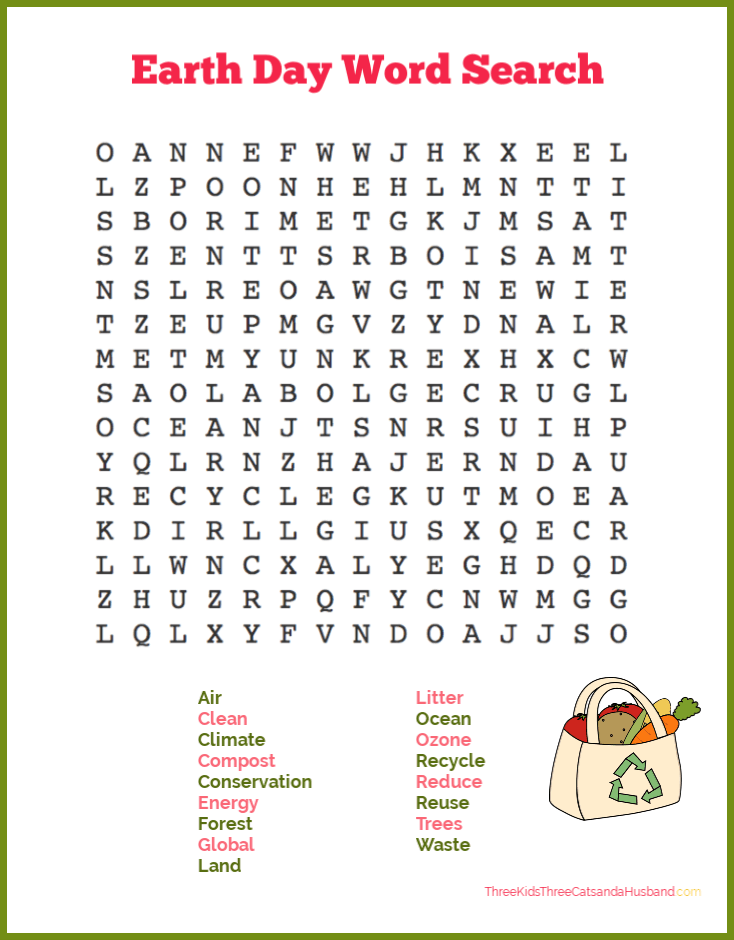 Earth Day I Spy Game
Children's Books About Protecting the Environment
I'm always looking for an excuse to read books with my kids.
Here are some great Earth Day-themed books you can use to jump-start some family discussions about working together to take care of our planet.
Not for Me, Please!: I Choose to Act Green
Not for me, please!: I choose to act green
This is a rhyming books for kids ages 6-9.
In addition to the story, this book also has:
"Info" blocks throughout the book that go into more detail and give specific facts about pollution and other topics.
A reflection section at the end with writing or discussion prompts about environment, climate change, sustainability, etc.
Both of these two extras make this book a great vehicle for families to learn and brainstorm ideas together.
Earth Day every Day
Earth Day Every Day (Cloverleaf Books ™ ― Planet Protectors)
Intended for ages 5-8, this book is about a little girls named Trina who plants trees with her class and then forms an Earth Day club with her friends.
Recycling is Fun
Recycling Is Fun (My Little Planet)
This rhyming book about recycling is ideal for toddlers and preschoolers.
Earth Ninja
Earth Ninja: A Children's Book About Recycling, Reducing, and Reusing
This book teaches kids about the 3 R's of reduce, reuse, recycle. It's part of the "Ninja Life Hack Series" for kids age 3-11.
Some other characters in the series include:
Lazy Ninja
Unplugged Ninja
Money Ninja
Shy Ninja
Helpful Ninja
Have fun learning more Earth Day and protecting the planet with your kids!
You might also like: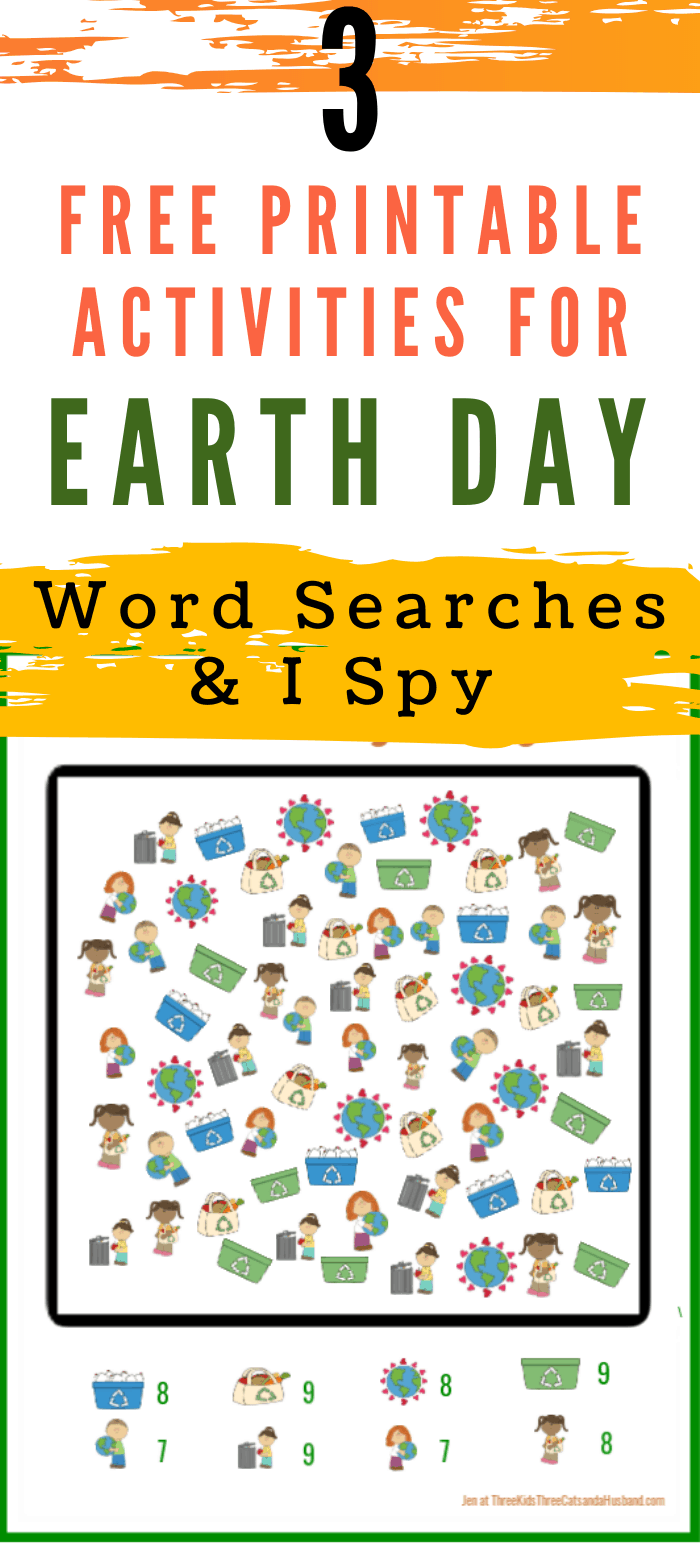 ---
---