SUPER Easy Knitted Baby Blanket!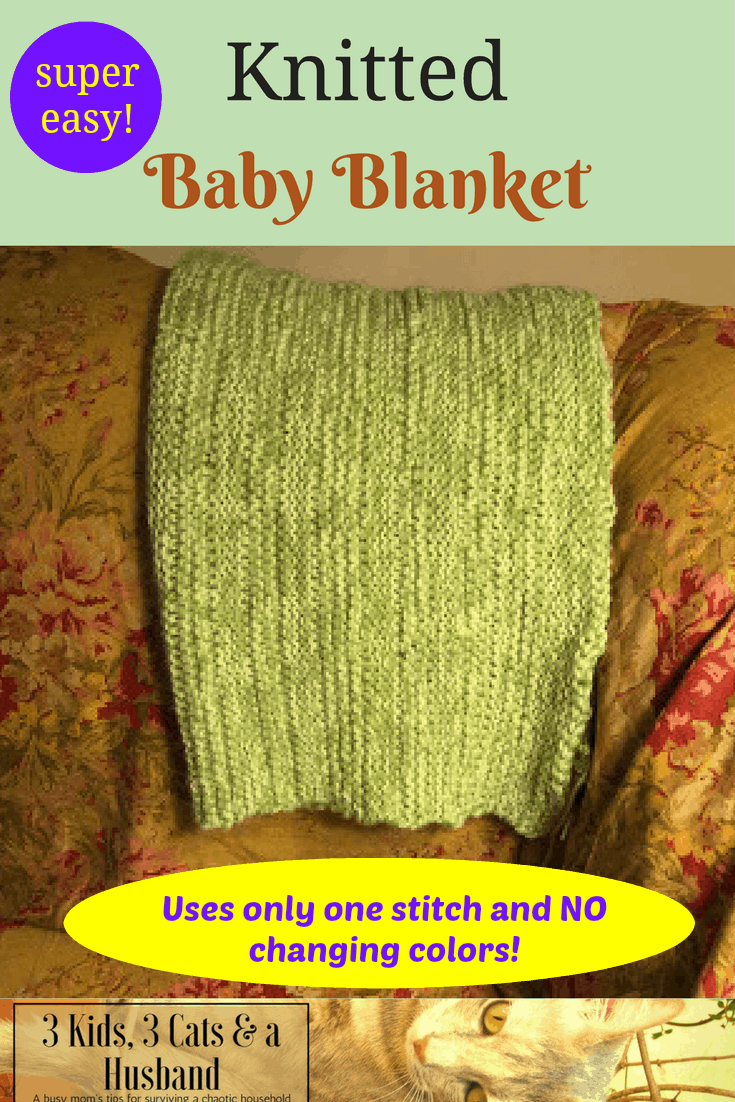 This post probably contains affiliate links. You can read the details about what that means here.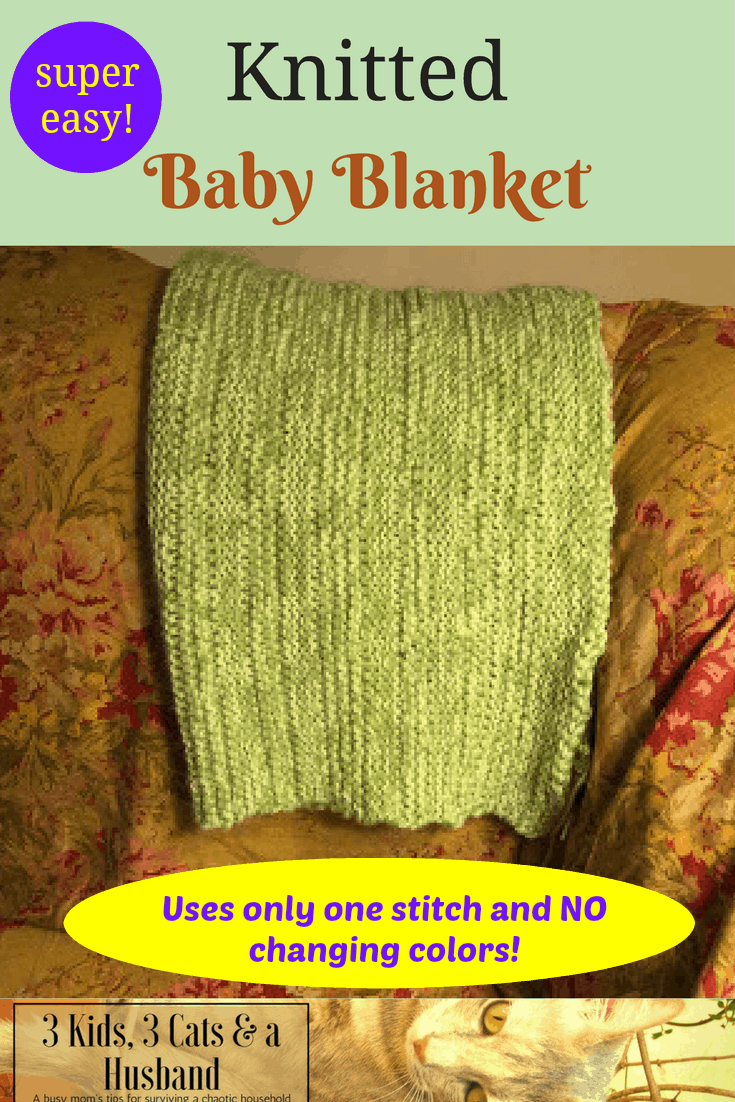 I mentioned in another post that my days of cross-stitching are over — perhaps for good.
Instead, I have learned how to knit!
To say that I'm a beginning knitter is an understatement. In fact, when I first started this several months ago, it was a little distressing that when I looked up "Knitting patterns for beginners," I didn't even understand the directions for half of them.
But I do understand how to make a baby blanket.
Here is a really pretty one that is super-duper easy. The entire blanket is knit-stitch only, and NO counting stitches or changing colors!
This is called an "Easy Lacy Baby Blanket," and the photos over on The Knit Wit show the contrasting colors better, because they combined a purplish-blue with yellow. I chose two colors that were similar, specifically, green and yellow.
Here are the instructions:
1. Get a pair of the fattest knitting needles that you can stand working with.
2. Get two balls of yarn and treat them like a "two-ply," if that make sense, for the entire project.
3. Cast on 100 stitches.
4. Do the knit stitch for five rows.
5. After five rows, switch to the thinnest knitting needles you can stand working with.
6. Do the knit stitch for five rows.
7. After five rows, switch back to the fat needles.
8. Continue until the blanket is the size you want.
9. Cast off.
What could be easier? Interesting enough to not get totally bored, but mindless enough that you can enjoy working on while watching Seinfeld reruns!
This is the blanket I'm working on right now, where I'm combining a light purple and light green. (It will look nicer when I trim all those strands off.)
Now, you might be wondering what I'm planning to do with these baby blankets, since my youngest child is nine. I know there is a local charity organization that sells hand-made knitted blankets (I forget the details, but I have an email somewhere about it), so once I get about 3-4 completed, I'll donate the blankets to them.
Maybe eventually I'll want a more challenging project. But right now, this is perfect!
---
---