37 Easy Crafts for Kids to Make & Sell
This post probably contains affiliate links. You can read the details about what that means here.
When I was about ten years old, a neighborhood friend and I were hanging around outside one day during summer break when we discovered mint leaves in my background.
For some reason we got pretty excited about this discovery and thought we should go door-to-door and try to sell it.
The first woman who answered the door said to us, clearly annoyed, "No thank you. I have mint in my own backyard."
And thus our business idea was ended.
Fortunately, it's much easier today for kids with an entrepreneurial spirit and a little time on their hands to make some extra money, or even start their own business.
Not only can you easily find tons of fun crafts for kids online, but there are many lucrative ways to sell them. My daughter put her artistic skills to work a few years ago and ran an Etsy shop for a while.
But Etsy's not the only way for a little entrepreneur to sell their cool crafts. Kids can also take advantage of local craft fairs, flea markets, and garage sales. Some schools even have a school market day fundraiser.
What can a kid make and sell?
Lots of things! And they even have to be "crafts" (meaning physical products). If your kid likes to design things, they can even make and sell digital products online. The beauty of that is that the work is done once, but the product can be sold an infinite number of times!
Here's a list of 37 easy crafts that kids can make and sell.
Then at the end of the list I spend some time talking about how kids can make and sell digital printables.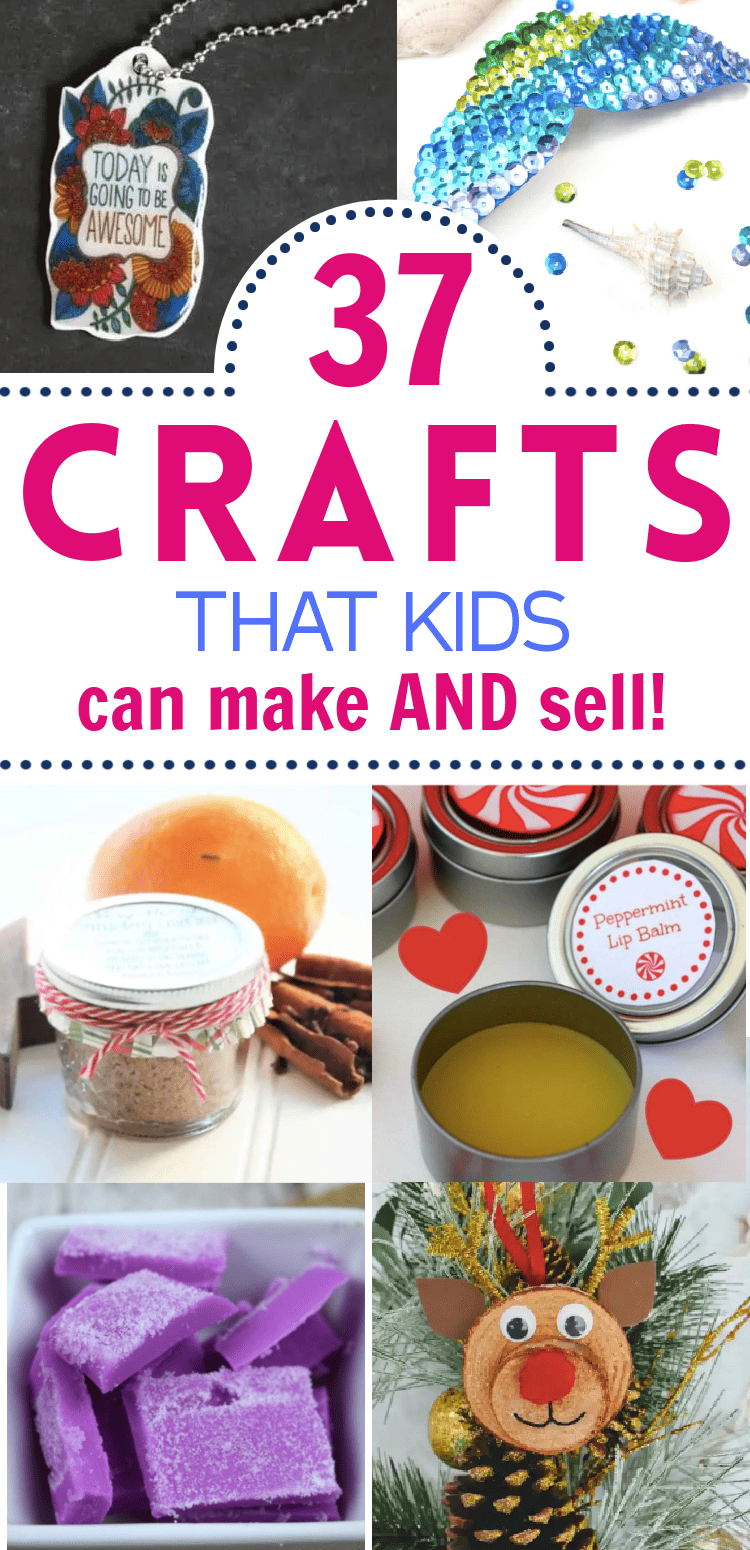 Crafts that Kids can sell
Don't forget that kids don't have to create and sell physical products.
The great thing about digital products is that once they're made; you're done. When you see that you got an order, you don't have to do anything but smile about the fact that you just made some money while you were watching Netflix.
Just to give you some ideas for printable products, my Etsy shop sells:
If your child's interested in making digital printables but doesn't know where to start, they can watch this video on how to create printables for free using Google Slides: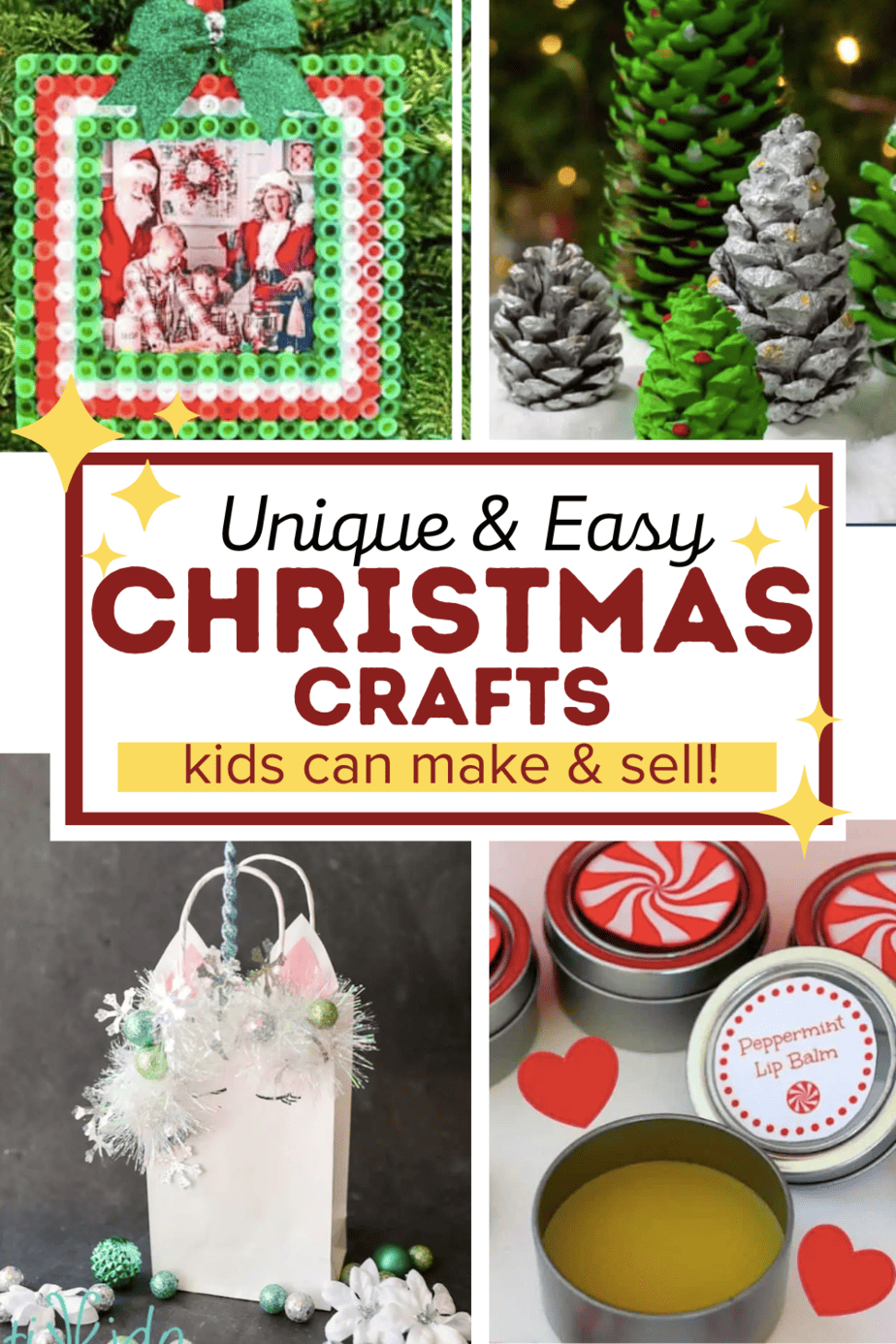 How to Sell on Etsy as a Minor
As I mentioned earlier, one of my daughters had an Etsy shop for about a year, until she got tired of it. (She made homemade stress balls, her biggest sell, and crocheted amigurumi animals.)
Etsy's Terms of Use state that all Etsy account owners must be a minimum of 18 years old, and that minors between the ages of 13 to 17 are allowed to use Etsy with the permission and direct supervision of a parent or legal guardian.
We set up a separate bank account to link to her Etsy shop. It wasn't difficult or anything, but just understand that, as a parent, you do need to agree — and take the time — to set up everything with your information.
I do recommend that if your child sets up an Etsy shop, you sell at least a few variations on the same thing (for example, 5-6 different handmade tote bags), and also that you can learn a little a little bit about SEO. Otherwise they could have a great shop full of great products, but no one would ever find them!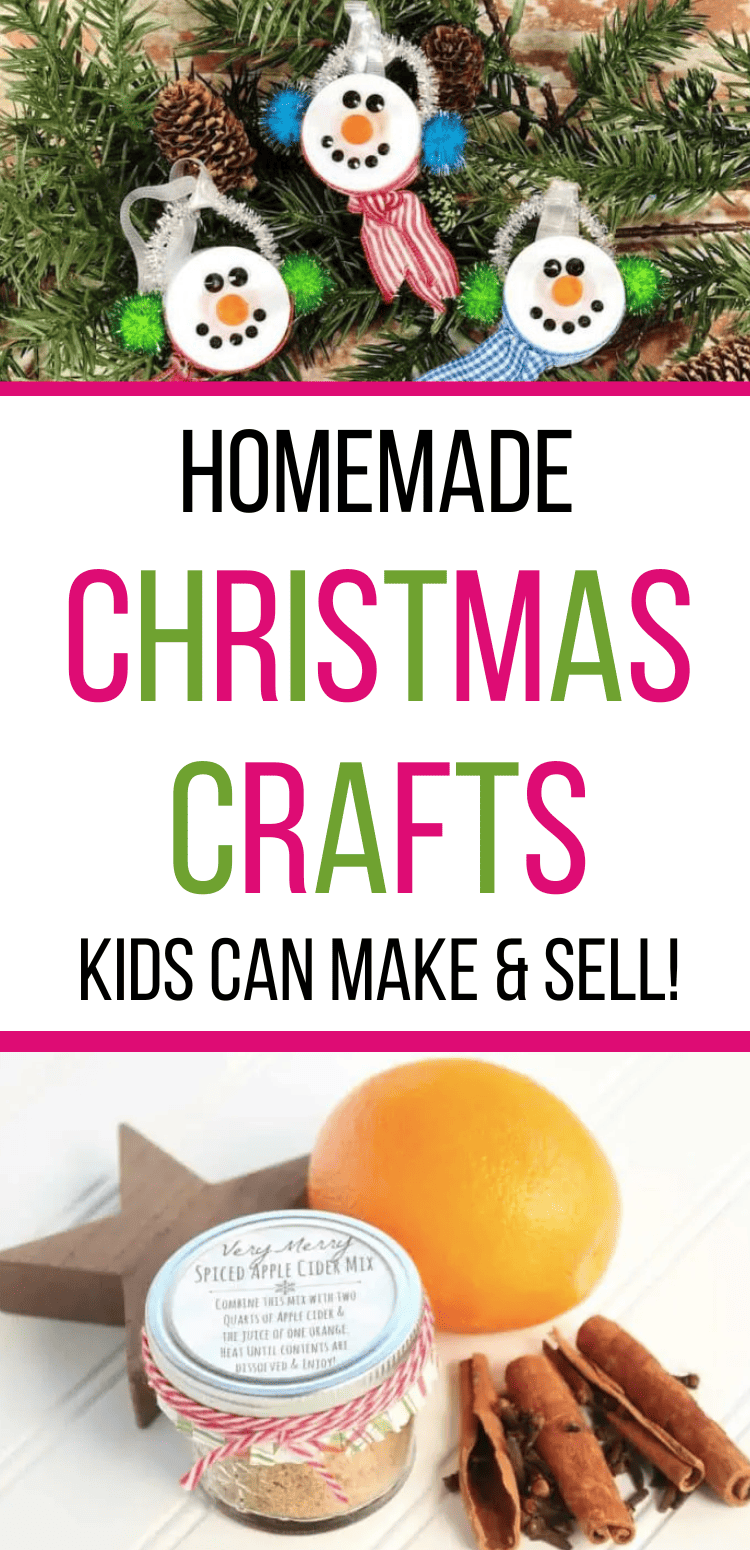 ---
---