Easy Desserts with 3 Ingredients (Chocolate, Strawberry, & More!)
This post probably contains affiliate links. You can read the details about what that means here.
Are you a chocolate lover looking for quick and easy dessert recipes that won't break the bank or require a lot of time in the kitchen?
Look no further! We've got you covered with a collection of delicious chocolate desserts made with only 3 simple ingredients. From rich and decadent chocolate truffles to mouth-watering chocolate-dipped fruit, these recipes are perfect for satisfying your sweet tooth in a pinch.
Whether you're looking for a last-minute dessert for a party or just want to indulge in a little chocolatey goodness, these easy recipes are sure to hit the spot. Let's get started!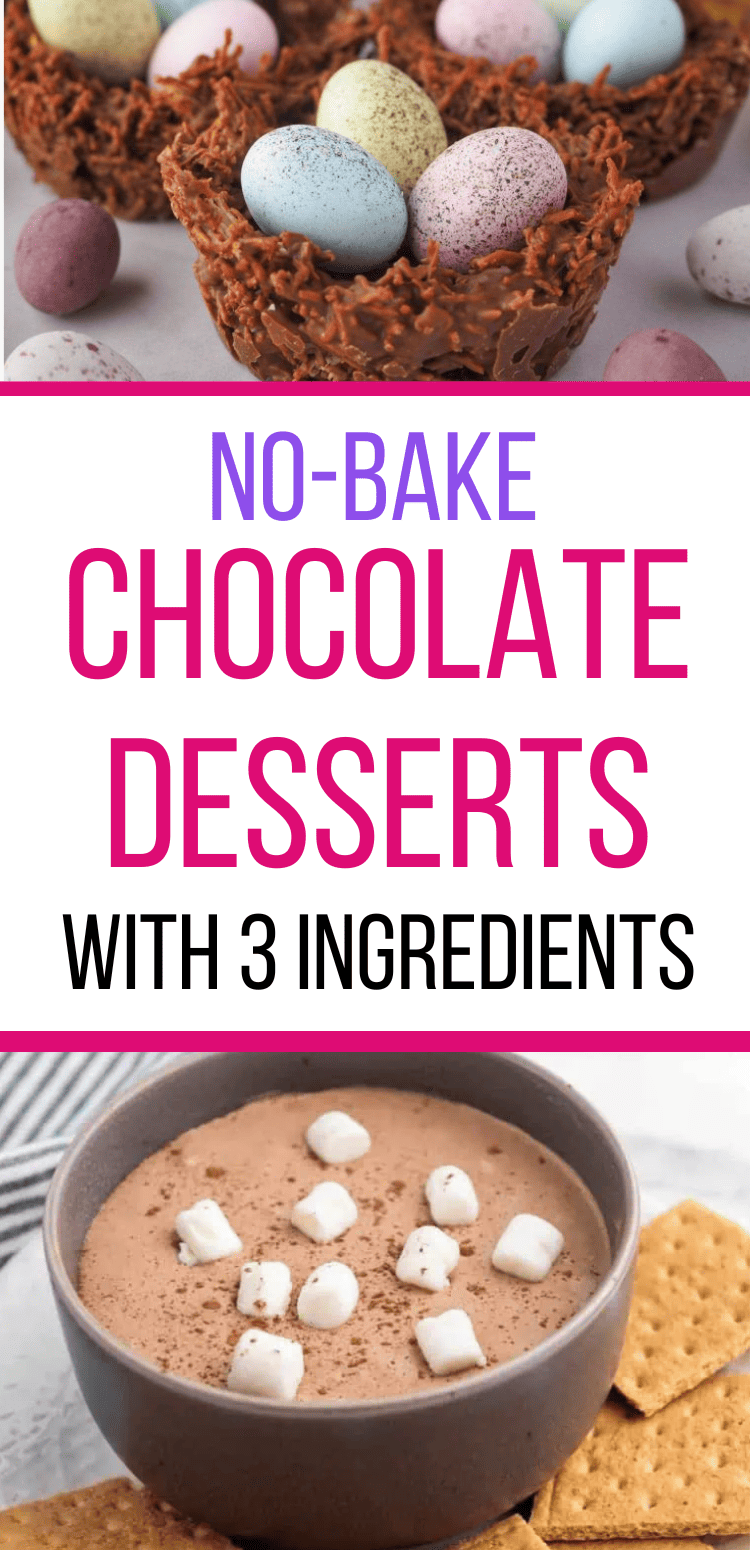 &nbap;
Chocolate Desserts with 3 Ingredients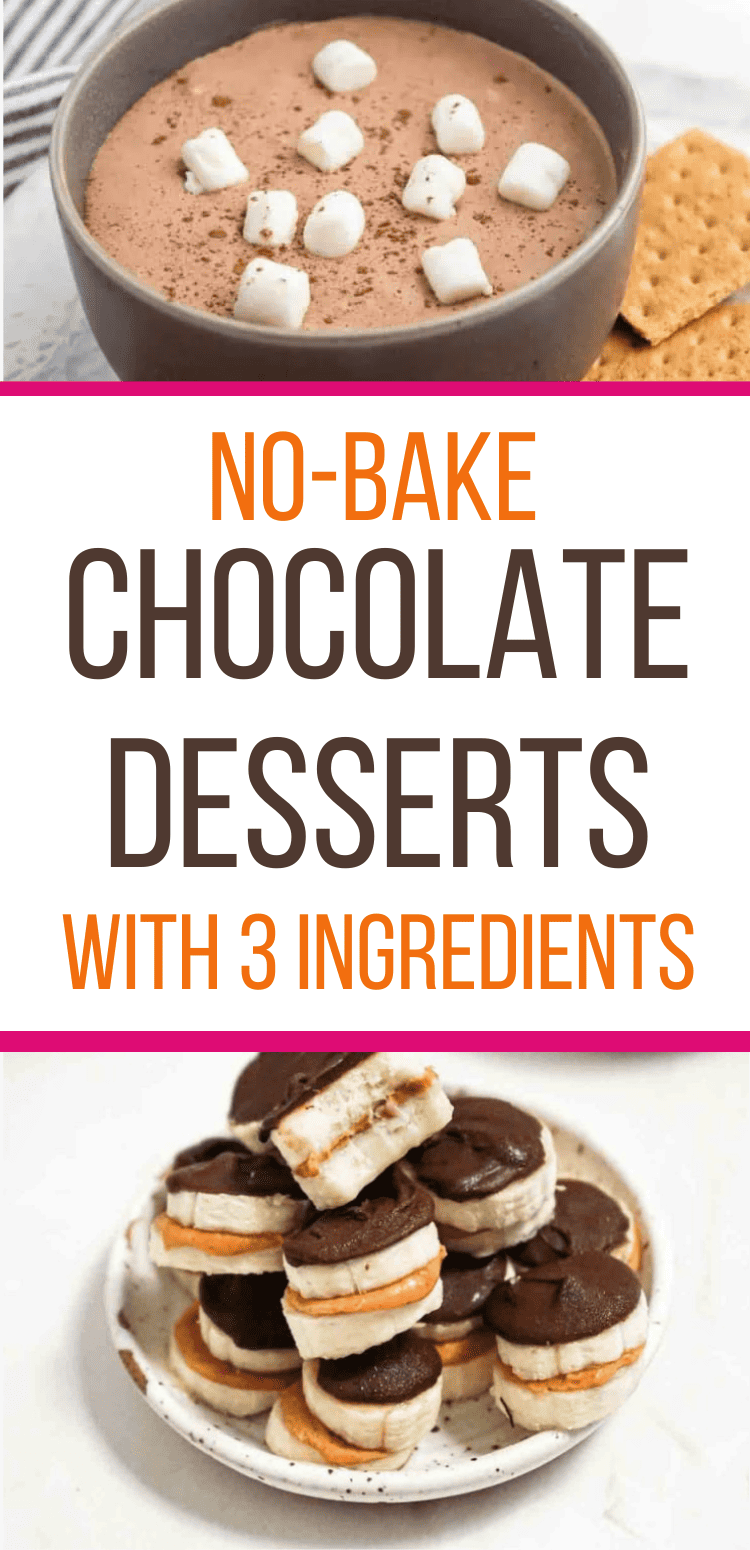 Easy Strawberry Desserts with 3 Ingredients
Almost every spring we make the 45 minute trek out to a strawberry field and pick several gallons. (In fact, I still have sliced, frozen strawberries in my freezer from our last trip, just waiting to be made into a delicious dessert.)
If you've never gone strawberry picking, I highly recommend it. The berries are distinctly softer and sweeter than the strawberries you find in the grocery store.
But regardless of where and how you got your strawberries, you can combine them with just two other ingredients to make desserts ranging from ice cream to pie to brownies. Check it out below!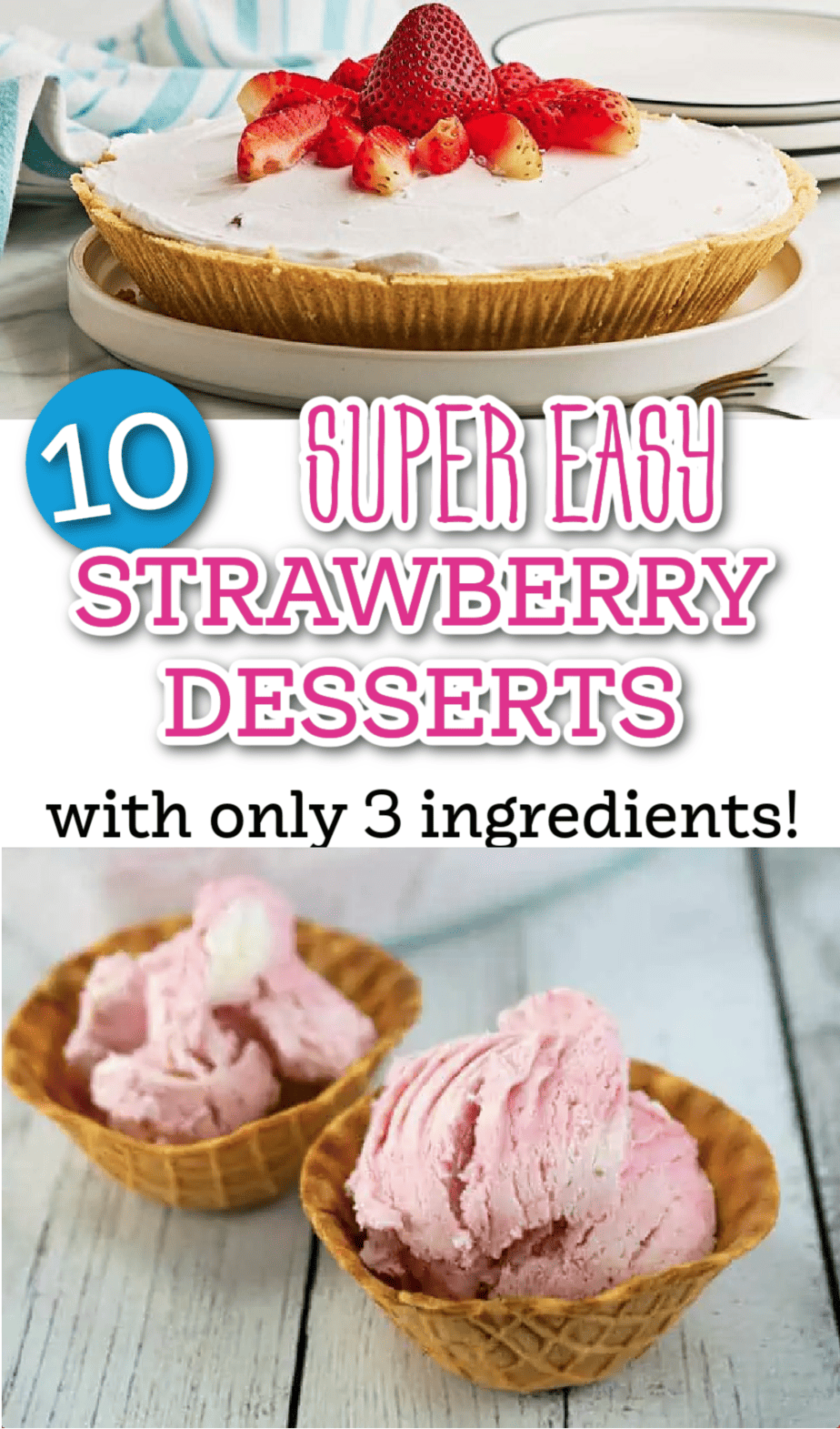 data-pin-title="Strawberry desserts" data-pin-description="easy strawberry desserts with 3 ingredients. Includes strawberry yogurt pie with Cool Whip and dairy free no-churn strawberry ice cream" data-pin-url="https://threekidsthreecatsandahusband.com/easy-desserts-3-ingredients/"
Strawberry Desserts with 3 Ingredients
---
---