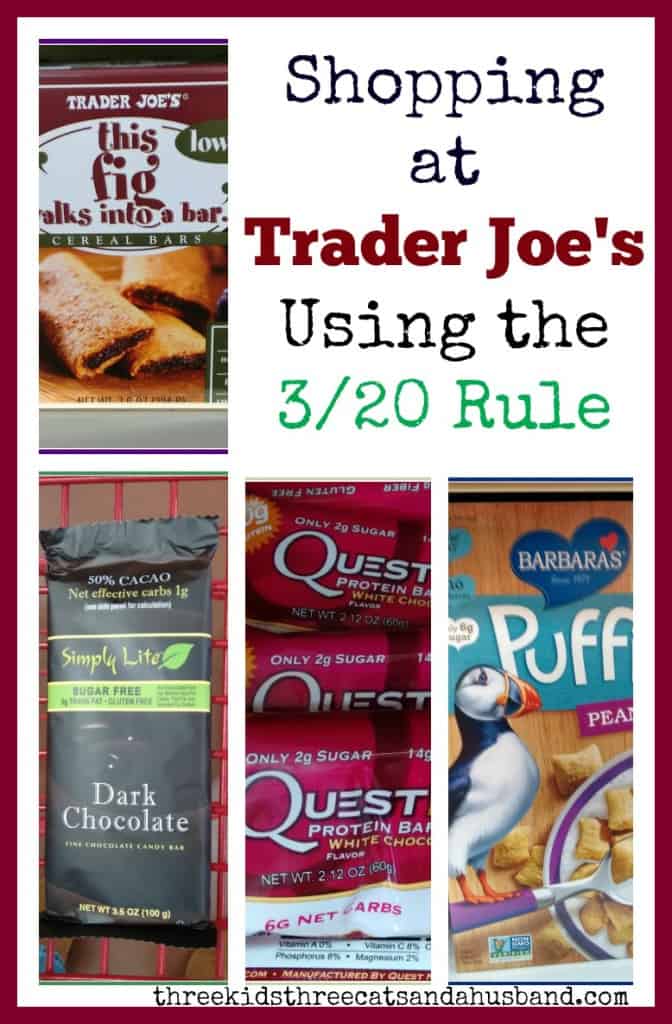 I've been listening to the I'm Too Busy for Nutrition podcast. which say the only carbs you should eat are ones that have a ratio of 3g fiber/20 g carbohydrates — and gave some compelling reasons why.
So I decided to head to Trader Joe's (where all their food is healthy, right?) and read some labels to see what followed that rule and what didn't. This is just a small sample of what I found.
The Trader Joe's Foods that Passed the Carb Test
These are some of the foods that passed the 3/20 rule:

Trader Joe's Veggie and Flaxseed Tortilla Chips


Simply Lite Low-Carb Dark Chocolate

The Trader Joe's Food that Flunked the Carb Test
These were just a few items that didn't pass the test:

"This Apple Walks into a Bar" Cereal Bars


Trader Joe's Vanilla Almond Granola Cereal

Interesting, huh?
Related posts: