Muppets Hand Puppets and Crafts
This post probably contains affiliate links. You can read the full legal mumbo-jumbo explaining all that here.
One of the things I've always loved about the Muppets is that they can be enjoyed by both children and adults. I'm old enough to remember when The Muppet Show originally aired in 1976, and when I look back, I realize the brilliance of having a show that was naturally appealing to kids, yet at the same time had guest stars that their parents would want to tune in to see. (Not to mention that those parents would also appreciate some of the sophisticated — yet never inappropriate — humor.)
I went searching for some Muppets crafts and hand puppets that would be fun for a Muppet-themed birthday party, a Muppet movie night, or just a neat activity for this generation of Muppets fans.
Felt Muppets Pencil Toppers
Why use a boring pencil when you dress it up with a Muppet head? These colorful toppers are hand-sewn and use mini pom poms for the eyes.
Hand Painted Muppet Rocks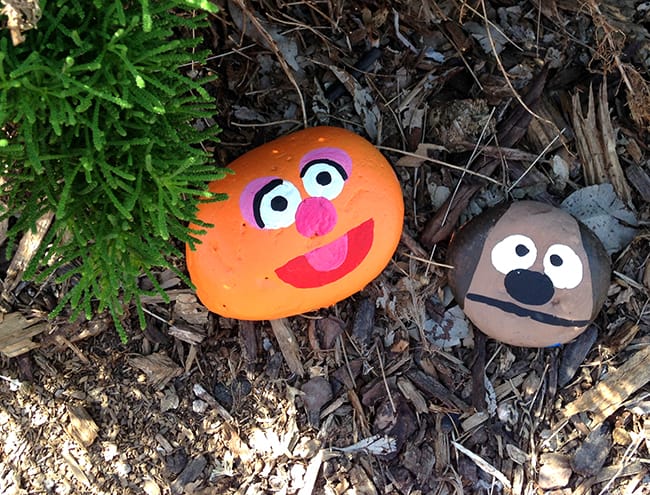 Here's an easy craft that can be used as an indoor or outdoor decoration. I always find painting to be peaceful, whether I'm painting a wall or a ceramic mug, so this project immediately appealed to me. You can make them as simple or as detailed as you want.
✅
Want more Muppets crafts?
This page
has a bunch!
Beaker Cardboard Tube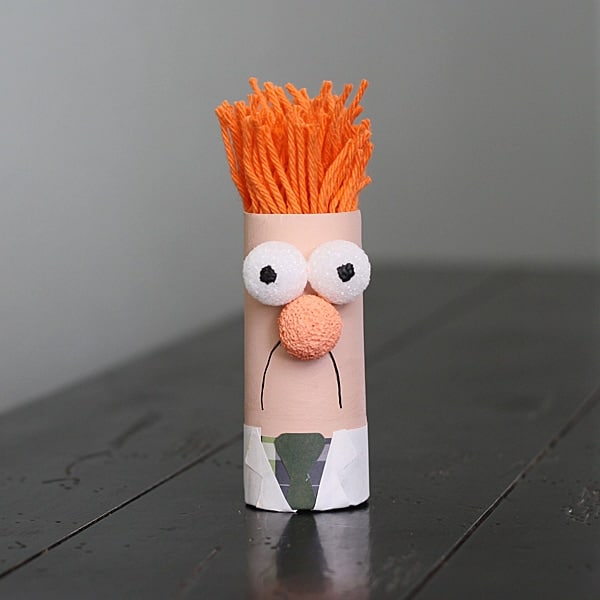 I'll tell you a little secret … when I was a kid, other kids would call me Beaker to make fun of me.
Poor little Beaker. I always feel bad for him.
If you're a Beaker fan, you might enjoy making your own little Beaker out of a toilet paper tube, orange yarn, and styrofoam balls.
DIY Felt Muppet Dolls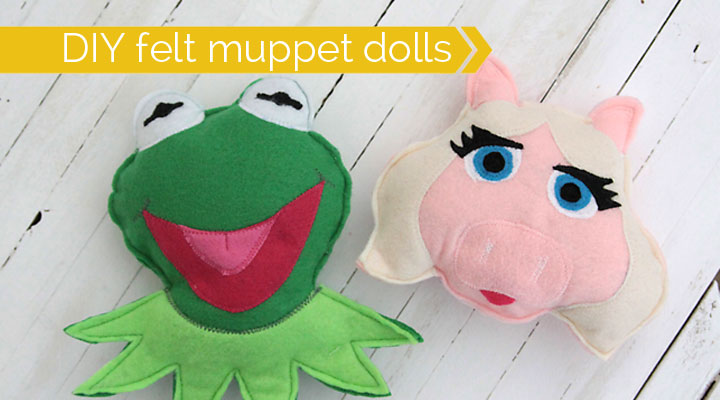 These soft dolls look complicated to make at first glance, but they really aren't. You just need to find a character template that you like online, then use it to create the doll using multiple colors of craft felt and Poly-fil stuffing. I'm sure you could easily extend this simple idea to not just Muppets, but any type of character that you like that you can find (or create!) a template for.
Muppets Hand Puppets for Sale
It's surprisingly difficult to find Muppets hand puppets for sale, but there are a few on Amazon:
How to Make Your Own Muppet Puppet
If you really want to know the nitty-gritty about how a true Muppet is made — and perhaps try making one yourself — then check out this guy.
He begins by talking about the different kind of Muppets (ie, Rizzo the Rat is a "rod-only," while Kermit is "rod hand.") Then he goes into lengthy details of how to create a Muppet body, arms, mouths, heads, and faces.
At the end of his article are photos of people who followed his directions and are proudly holding their own Muppet creations.
I hope you've found something really cool that matches your personal Muppet-desires, whether it's painting a Miss Piggy rock alongside your child or taking on the challenge of creating your own Muppet and naming it.
Follow My Fun Kids Crafts and Art Projects Board on Pinterest
---
---