8 Copycat Recipes to Make for Dinner Tonight
This post probably contains affiliate links. You can read the full legal mumbo-jumbo explaining all that here.
Did you ever eat a meal at a restaurant that was SO good you wished you could eat it all the time — without having to leave your home or pay big bucks for it?
Fortunately, there are people out there who are great at reverse-engineering restaurant dishes and coming up with what are called "copycat recipes."
Here are 8 recipes I found that look as good as the real thing … and maybe even better!
This page has a TON of copycat restaurant recipes!
Panera Chicken and Wild Rice Soup
We like to go to Panera for lunch sometimes, and we all love Panera soups, including this Chicken and Rice Soup. It's thick, creamy, and hearty, thanks in part to the heavy cream that you stir in at the end. It's also pretty easy to make, and can be made even easier if you use a pre-cooked rotisserie chicken.
This is the only recipe on the list that I have made at home myself, and we enjoyed it very much.
Red Lobster Shrimp Scampi Copycat Recipe
I haven't been to Red Lobster in years and have never had the Shrimp Scampi, but this photo looks so good. (Seriously, I think it's all the butter!) If you're watching your carbs, you can modify the recipe by serving it with steamed veggies instead of linguine.
Copycat Cracker Barrel Fried Apples in the Slow Cooker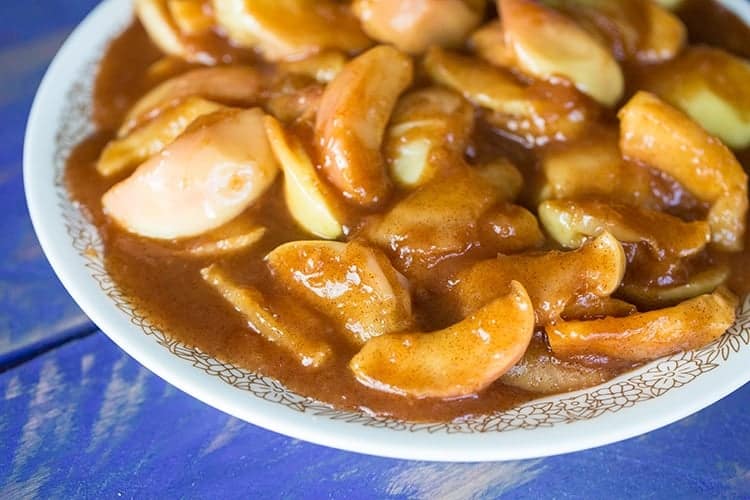 I worked as a Cracker Barrel waitress one summer in college, and these fried apples were super-popular. (Believe it or not, I still remember that the "code" that we wrote down for them was 9, and that you circled the 9 if the customer requested them to be served in a separate small bowl.)
You make these in the crock pot, and between the pumpkin pie spice, brown sugar, and cinnamon, I bet it makes the house smell really good.
COOKING TIP:
When you make something with apples, you can save a lot of time and aggravation by using a kitchen tool that cores, peels,
and
slices your apples all at once.
Click here to see a short video of one of these nifty gadgets in action.
It's amazing how quickly it does the job!
Copycat Panera Broccoli Cheese Soup
This is another favorite soup of ours at Panera, probably thanks to the two cups of half-and-half cream and the 8 ounces of sharp cheddar cheese. My son Benjamin doesn't even like broccoli, but he orders this soup every time we go.
Interestingly, the recipe calls for nutmeg. I never would have guessed that one!
If you love soup — or know someone who does — here's a cute soup spoon!
Olive Garden Zuppa Toscana Soup
Oh my goodness … I've never had the Zuppa Tocana Soup at Olive Garden, but I seriously am going to make this next week. It has sausage and bacon, plus potatoes! I can picture my kids really enjoying this one.
Copycat Arby's Roast Beef and Cheddar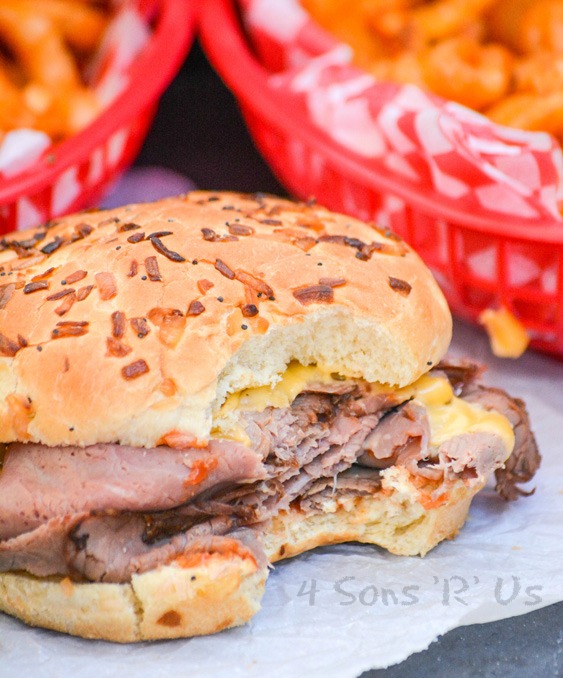 During basketball season, my husband Robert has a tradition of taking our son out to Arby's after every game. (I suspect that they go for the Jamocha Shakes more than for the sandwiches.)
I'm not crazy about Arby's myself, simply because in my old age I don't care for most fast food in general. But these homemade versions of Beef 'n Cheddar sandwiches look like they could be pretty good.
Wendy's Chili
Again, I'm not a big fan of fast food, but my oldest daughter is crazy about Wendy's chili.
If I ever made this recipe, I would have to leave out the celery, as Robert considers it the most vile food on the planet and refuses to eat it in any form.
✅ You might also like: Jamie Deen Chili Recipe with Beer
Cheesecake Factory Avocado Egg Rolls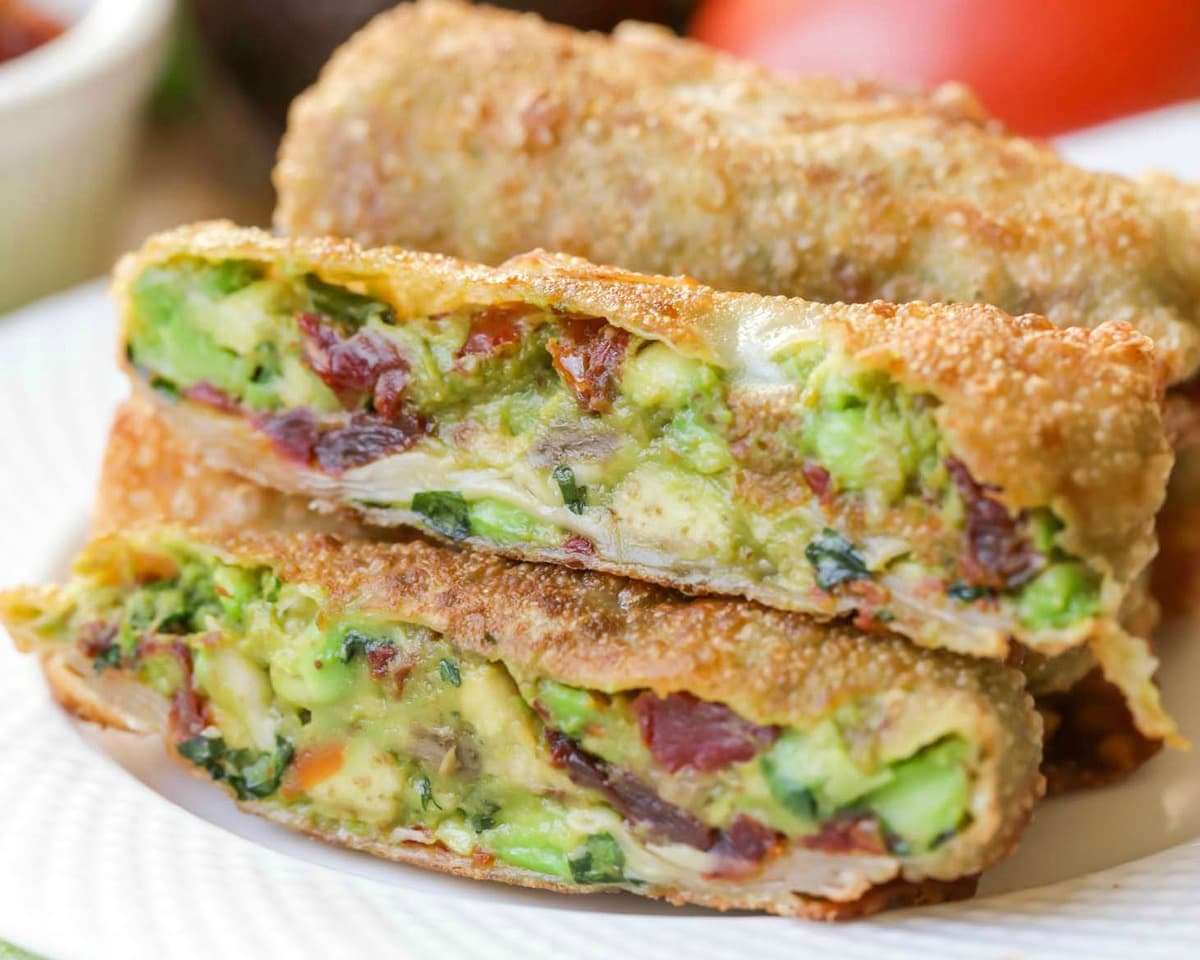 I've never even heard of these before, but I love both cilantro and avocados (which, if you haven't already heard, are supposed to be really good for you). I've never used an egg roll wrap before, so making this recipe would be a new adventure for me.
I hope you found a great recipe to make for your family sometime soon. If you've tried any of these, let me know in the comments what you thought!
Follow my Recipes for Meals with Family and Friends Board on Pinterest

---
---